sustainable practice impact awards presentation & keynote
A highlight at OPEN, the Sustainable Practice Impact Award presentation & Keynote recognizes companies or individuals who have demonstrated outstanding achievement in developing clean technologies, implementing sustainable practices in their businesses, or providing exceptional educational opportunities to university students. The award reflects the strong commitment of VentureWell and The Lemelson Foundation to supporting technological innovation that improves the world.
---
2021 sustainability keynote address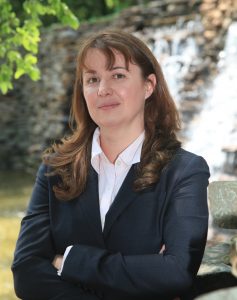 "Beyond Zero"
Erin Meezan, Chief Sustainability Officer, Interface, Inc.
Interface, Inc.—a global commercial flooring company with an integrated collection of carpet tiles and resilient flooring— has been on a purpose-driven journey to sustainability since 1994, incorporating revolutionary environmental sustainability practices into their product development and design. Join Erin Meezan, Chief Sustainability Officer, for a powerful keynote presentation to learn how Interface is progressing toward their goal to be a carbon negative enterprise by 2040 and learn more about their innovative efforts to achieve these ambitious carbon goals with the recent launch of the world's first carbon-negative carpet.
---
2021 sustainable practice impact award presentation
We are thrilled to bestow the 2021 Sustainable Practice Impact Award to Jeremy Faludi!
Dr. Faludi was honored for his notable work expanding and amplifying the tenets of sustainable design through his own design work, VentureWell collaborations, and academic research and teaching. Dr. Faludi has taught at Stanford University, Dartmouth College, and MCAD, and currently serves as assistant professor of industrial design engineering at Delft University of Technology (TU Delft) in the Netherlands. He has created and disseminated a plethora of sustainable design resources for faculty and students, and has contributed to a number of publications and books.