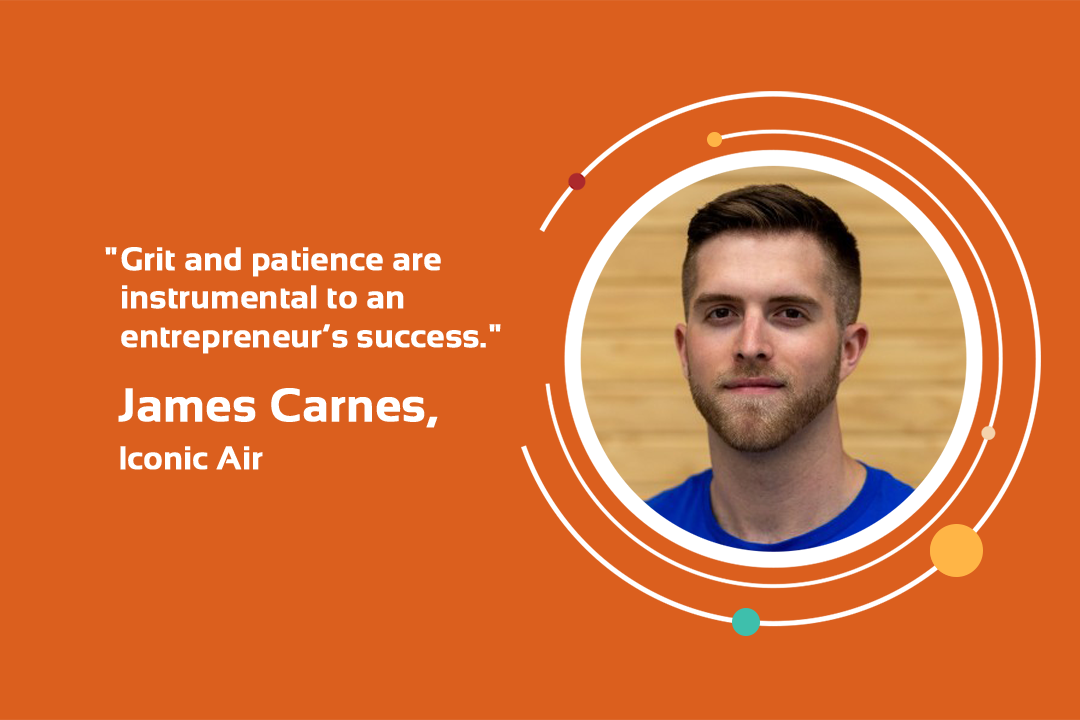 An innovator's journey from idea to market can be challenging and complicated—but also rewarding. Each month we explore how inventor-entrepreneurs in our network have evolved since they started their journey. Our goal is to share key learnings and best practices with early-stage science and technology inventors embarking on a path of innovation and entrepreneurship. Our latest spotlight is with James Carnes, co-founder of E-Team, Iconic Air. Oil and gas companies following environmental, social, and governance (ESG) goals must collect data on their emissions and leak rates but compiling and tracking that data can be a monumental task. Iconic Air has developed an air quality monitoring device and software platform that gathers and analyzes the vital sustainability metrics that oil and gas companies need to reach their environmental goals.
what challenge did you seek to solve with your innovation and why?
We created the Iconic Air software platform to focus on emissions monitoring and data reporting for a variety of industries in the energy sector. Our early adopters are companies within the oil and gas industry who are looking to consolidate data for their emissions reporting and leak detection programs. The platform allows companies to spend more time focusing on achieving their ESG goals and less time aggregating and analyzing the millions of data points it requires to do that.
what have you learned along your innovation and entrepreneurship journey?
I've learned that grit and patience are instrumental to an entrepreneur's success. Your team probably won't get the product right the first, second, or even eighth time. But with a lot of hard work and patience you'll eventually find the path that will lead to success for your venture.
tell us how you've integrated environmentally-responsible practices into your innovation or process.
The Iconic Air platform thrives at the intersection of environmental, social, and governance best practices. Our platform is directly tied to the metrics and systems that companies are putting in place to help reduce emissions across their assets.
how has support from VentureWell impacted your innovation and venture?
VentureWell's funding and workshops were a key part in the early stages of our venture. They really helped us focus on who our early customers were and clearly define the value we provide to them.
what's next for you?
Keep building product, talking to users, and staying patient in 2021. We have a lot of great features and parts of the platform that we're excited to get into users hands.
The E-Team program supports dedicated science- and engineering-based student teams from across the nation in bringing their high-impact innovation out of the lab and into the market.
What does it take to get from idea to impact? Our new case study offers a deep dive into one innovator's entrepreneurship journey, highlighting the nuanced experience, lessons learned, and major development milestones.