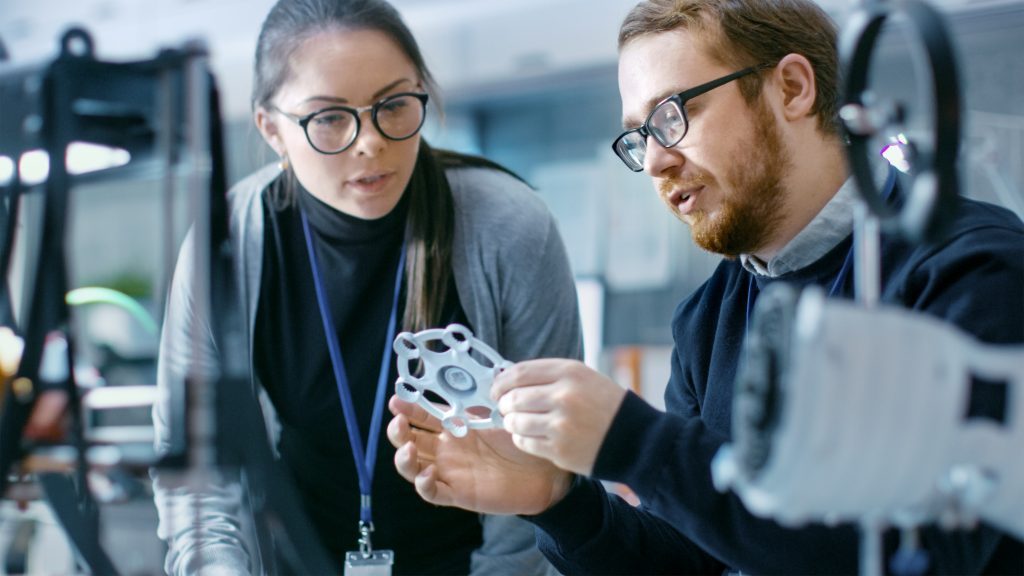 We awarded 18 student teams over $200k in our Winter 2018 cohort of the E-Team Student Grant Program.
E-Teams receive grants of up to $25,000 and get training through our early stage innovator training program. The training provides peer networking, expert coaching, national recognition, and hands-on workshops to move their innovations forward.
The Winter 2018 cohort includes ten teams that are each receiving a $5,000 Stage 1 grant, and eight teams that are receiving a $20,000 Stage 2 grant. These teams will attend three-day workshops in Boston; Stage 1 E-Teams will focus on discovering the best market for their inventions, and Stage 2 E-Teams will work to develop and validate their business models.
The 18 new grantees include:
Stage 1: Husk-to-Home // University of California-Riverside – Husk-to-Home is creating a durable and sustainable building material using rice husk and recycled plastic.
Stage 1: Gheko Technologies // University of Iowa – Gheko Technologies has developed a hand garment to assist and monitor patients with peripheral neuropathies in completing daily tasks that require fine motor control.
Stage 2: TheraV // University of Delaware – Existing options to manage post-amputation pain are either ineffective, expensive, or inconvenient. TheraV offers drug-free wearable devices that employ vibration technology to manage post-amputation nerve pain.
Stage 2: Capacitech Energy LLC // University of Central Florida – Capacitors are very costly inventory items for small and medium-size electronics manufacturing companies. Capacitech Energy is developing a new type of capacitor that deposits nano-whiskers on the surface of a wire, which enables manufacturers to reduce inventory costs by 30% by replacing traditional capacitors with a single spool of this new wire.
about our e-team grant program
The E-Team Grant Program targets students with an idea or invention that could potentially solve a real world, social need. Over the past 20 years, more than 700 grants have been given through VentureWell in order to help teams move ideas out of the lab and into the market. Learn more about our E-Team Grant Program here.
View the upcoming Stage 1 and Stage 2 E-Teams!