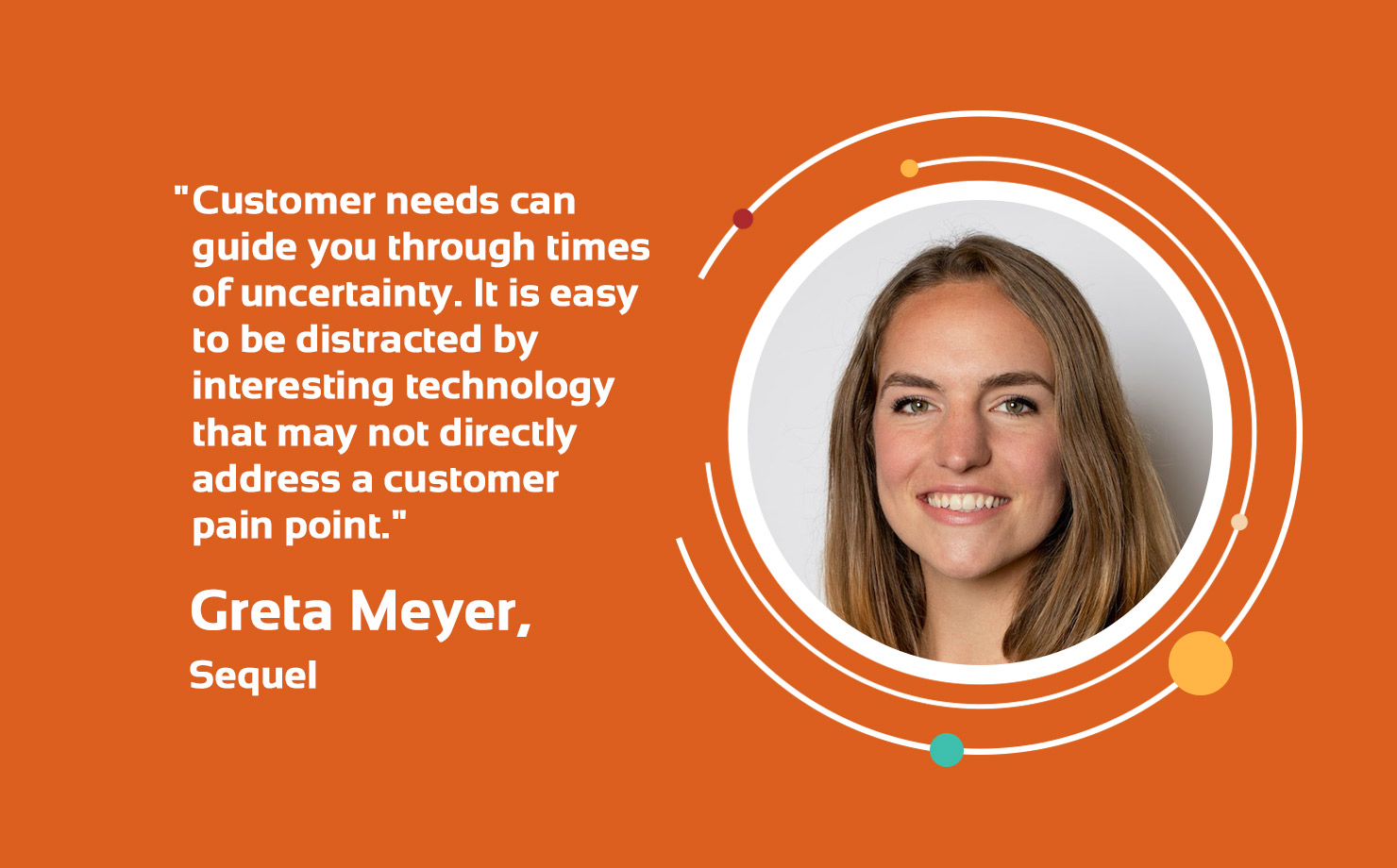 An innovator's journey from idea to market can be challenging and complicated—but also rewarding. Each month we explore how inventor-entrepreneurs in our network have evolved since they started their journey. Our goal is to share key learnings and best practices with early-stage science and technology inventors embarking on a path of innovation and entrepreneurship. Our latest spotlight is with Greta Meyer, co-founder of E-Team, Sequel (formerly Tempo). Though tampons are needed regularly by people who menstruate, the team at Sequel found that many existing products have leakage problems, leading to higher consumer costs and excess waste. By listening closely to customers and focusing on identified pain points, they've designed a reliable and durable tampon that women can depend on.
what challenge did you seek to solve with your innovation and why?
Initially, we set out to understand why women had such a deep distrust of current menstrual products. We discovered a high failure rate with products that American women depended on the most, so we focused on tampons and how we could use our design and mechanical engineering backgrounds to meet the need we had found.
what have you learned along your innovation and entrepreneurship journey?
Always ask for feedback, especially from your customers. Your customer voice should be at the center of every decision, and customer needs can guide you through times of uncertainty. It is easy to be distracted by interesting technology that may not directly address a customer pain point, and it is important to stay focused on the impact of your solution.
tell us how you've integrated environmentally-responsible practices into your innovation or process.
Introducing a design that is less likely to leak before it is full is inherently sustainable. Women can use fewer products by eliminating the need to replace tampons that have leaked far before they are full. In a recent study we did, women reported wearing a pad, liner, or period underwear with their tampon for 82% of their cycle. With Sequel, our hope is that they will feel secure enough to just wear a tampon and end the unnecessary waste that back up products create.
how has support from VentureWell impacted your innovation and venture?
VentureWell support enabled us to take the leap into full-time entrepreneurship immediately following graduation. The training gave us vital tools and frameworks with which to evaluate risks, and their mentorship helped our team visualize how to realistically commercialize our technology.
what's next for you?
We are engineering better experiences for women and building the products we know they deserve. We're starting with the tampon, but ideating within the larger health and medical device space to deliver products that speak to a woman's specific experience. These don't necessarily need to just be women's health products (like period care); there is a massive opportunity for Sequel to reevaluate everyday health products that are currently being designed without women in mind.
---
The E-Team program supports dedicated science- and engineering-based student teams from across the nation in bringing their high-impact innovation out of the lab and into the market.