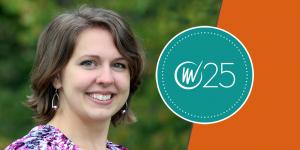 At first glance, the material developed by E-Team grantee Elise Strobach looks like ordinary window glass. But lay a pane of it on a table and it all but disappears, thanks to its lack of reflectiveness. Pick it up, and it's lighter than a marshmallow.
That's because this glass is actually an aerogel, synthesized by Strobach and her team at AeroShield Materials by first infusing silica gel with a vast network of microscopic bubbles, called nanopores, and then using a pressure chamber to extract the fluid from the nanopores. What's left is a patent-pending material that's 95 percent air, a glass Styrofoam that lets in light but keeps in heat.
Intriguing, for sure, but what can you do with it? To help answer that question, Strobach turned to VentureWell.
Glass aerogels have been around since the 1930s, but until Strobach developed her formulation as an engineering graduate student at MIT in 2016, the materials typically were a foggy blue, more translucent than transparent. Strobach and her colleagues in the Device Research Laboratory originally sought to use aerogels to improve the efficiency of utility-scale solar energy collectors under a Department of Energy grant. But while clear aerogel makes an excellent insulator to harvest the sun's thermal energy, Strobach and co-founder Kyle Wilke soon realized that their material could have an even larger energy impact in other applications.
To help identify other customers and develop a business plan, they enrolled in our E-Team program and the National Science Foundation I-Corps, all of which helped shift their thinking from researchers to entrepreneurs.
"As researchers, it's so easy to say that the technology is the most important or the first thing that has to happen with a startup," notes Strobach, who co-founded AeroShield Materials with Wilke in 2019. "VentureWell encouraged us to think about the customer and the value that we're providing."
Given their aerogel's insulating ability, the partners zeroed in on residential windows, whose inefficiencies account for up to 30 percent of a home's heating and cooling costs. To improve that performance, window manufacturers currently rely on panes of glass separated by a gas, usually argon. AeroShield's material, it turns out, is two to three times more insulating than argon, allowing manufacturers to build double-pane windows that have the thermal performance of expensive triple pane designs (R-6 or higher), but at a fraction of the cost. That's good news for homeowners looking to save on heating and cooling bills—and for our warming planet. "At the end of the day," says Strobach, "there's huge potential, billions of dollars in energy savings and significant carbon reduction."
That environmental impact is key for Strobach, who says she began to realize as an engineering undergrad that "the true energy problem, particularly in the U.S. with greenhouse gas emissions, is not just where we're getting our energy from, but also how we're using it. I got the bug for energy efficiency—in particular, building efficiency—and had an appreciation for how much impact that field really could have."
The game-changing potential of AeroShield's material and the size of the residential window market has helped the company win innovation prizes and gain backing from a number of green energy investors, including the Massachusetts Clean Energy Center, as well as VentureWell. A recent investment round allowed the team to buy a pressurized drying vessel that can produce small panes of aerogel glass for testing, and next year they hope to raise another $1 to $2 million for equipment that can produce window-size sheets. Working out of Greentown Labs in Somerville and Gel Laboratories in Hyde Park, Massachusetts, the company has added one full-time position, and brought in a manufacturing partner and an engineering consulting firm. 
As the team's innovation moves from the lab to the market, Strobach and her team are now working with their partners to determine how best to integrate their remarkable material into windows, with a goal of having their first products in use by 2022. "We want to establish this strong market entry," she says, "and show that aerogel in windows can be not only a thermally superior material, but that it can be manufactured in a cost-effective way and meet the manufacturing challenges of the window industry."
Looking back, Strobach credits VentureWell for helping put her team on track for success. "Not knowing what we didn't know was such a battle in the beginning," she recalls. "VentureWell held a mirror up to what we were building, and not only showed us where the gaps were, but also gave us the tools to start addressing them, with support throughout the whole process."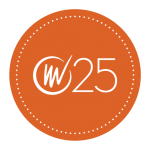 ---
---