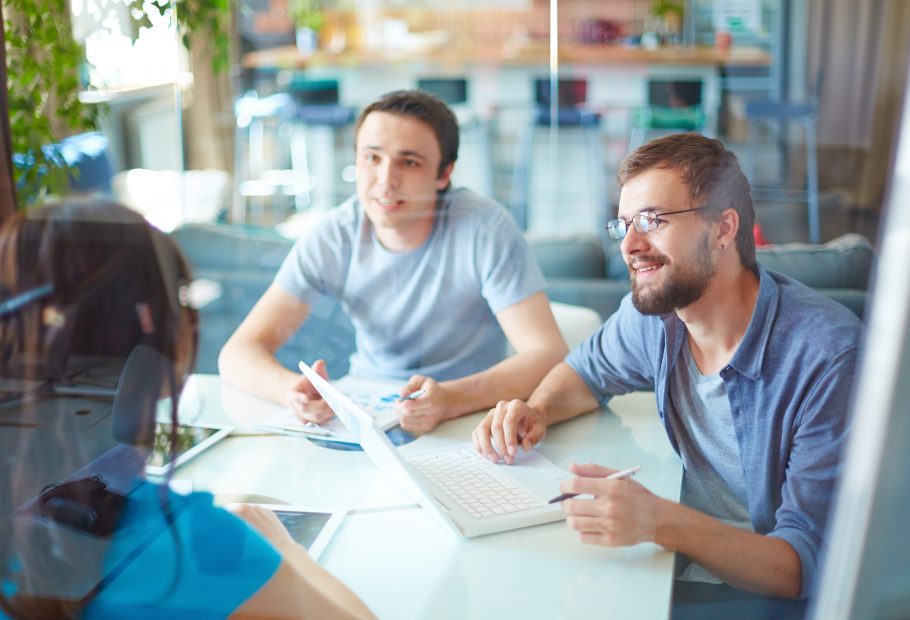 Steve Blank's Lean Startup approach to entrepreneurship is based on a simple idea: quickly find out what works and discard the rest. That way you'll discover if your idea is worth pursuing before putting a lot of time and effort into it.
One of the key ways entrepreneurs find out what works is through conducting customer interviews: sitting down with potential customers and talking with them one-on-one. What do the customers really need? Does your business idea meet that need? If yes, go forward with the idea. If no, modify the idea or throw it out altogether and start on something else.
But what's the best way to approach customer interviews? Many entrepreneurs think they already know how to do them: what questions to ask, what information to listen for, etc. Doing ineffective interviews, however, and then launching a product or service that no one really wants or needs can create a lot of pain and wasted effort. Doing more effective customer interviews can help you build a better business from the start.
Below are some simple tips, do's and don'ts for first-round customer interviews. For more instruction, take a look at our customer discovery how-to video collection.
Tips
Assuming you have a business idea ready to test:
Focus on the problem. The first thing to understand: YOU ARE NOT SELLING ANYTHING. (Chances are you don't have anything to sell yet, so focus on the problem first.)

Aim for customer archetypes and early wins. It's crucial to understand to whom you need to talk. Take your time when you define them. Give them names. Don't simply list institutions. Understand the role of the customer you're interviewing.

Understand the

industry map

. When defining customer archetypes, place them in the industry map. Know the main flows and dynamics.

Stay on topic. Make sure you have a guide that allows you to move the conversation toward the insights you're seeking. Remember, you often only have a 10-20 minute window to gather information.

Remain flexible and open. While you want to keep the conversation on track, you need to be agile to react to any unexpected and new information you receive. Agility will allow you to keep the interview going to collect more relevant and meaningful information.

Conduct in-person interviews. Phone calls and video chats are convenient, but nothing replaces face-to-face interviews. They allow you to make a connection and better read people's facial expressions and body language when they're sharing the information with you.
Do's
Focus on questions that allow you to validate the problem. Who actually has the problem? How do they deal with it?

Develop questions that help you get quantitative and relevant data that you can later test and pivot your solution against. Avoid questions that lead to subjective or speculative answers.

Finish each conversation with:

"What did I not ask?" Always assume that you're asking the wrong questions, especially in the first interviews. This allows you to understand what you missed.

"Who else do you suggest I talk to?"  This is an excellent way to get more targeted contacts directly from individuals who work in the industry. For example, you may believe that talking to the VP of Business Development is valuable, but the true insights could come from Plant Managers.
Don'ts
"What do you think about our breakthrough disruptive technology?" Avoid talking about your technology/solution.

"Would you buy our solution if it were cheaper?" Never go there. You're not ready to discuss pricing. Focus on the customer's costs, budget, operations, efficiency, etc.

"Would you be willing to sign an

NDA

(non-disclosure agreement)?" Big mistake for two reasons: 1) an NDA (or similar) will just predispose people to narrow the conversation rather than widening it, and 2) you should be focusing on the problem, not talking about the technology and/or solution.

"Would you mind answering these multiple choice questions or do an online survey?" Multiple-choice surveys will lead people to predefined answers—not what you should be looking for.
Are you a faculty member interested in teaching the Lean Startup method, including customer interviews? Attend our Lean LaunchPad® Educators Seminar, a 2.5-day program designed for entrepreneurship faculty who want to learn the basics of integrating Lean Startup principles into their teaching. The next seminar is December 5-7 in Santa Cruz, CA.
—
About the author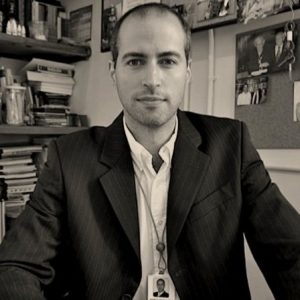 Dr. Agostinho Almeida is an Investment Manager with Promotora's Venture Capital Unit. Based in Medellín, Colombia, Agostinho has executive training in Tech Commercialization and Venture Capital, and currently is part of a team that leads the Life Sciences Investments and Portfolio companies at Promotora. There he helps manage a COP$ 40,000 Million size fund, having made 7 investments and 3 exits (2 total and 1 partial) in the Life Sciences and IT sectors and is currently fundraising for a second fund of COP$ 60,000 Million.  Additionally, Agostinho has helped develop businesses and projects in sectors ranging from medical devices to software development and has co-founded and owned three companies, raising approx. 2.0 € million euros for his different ventures.