What's the best recipe for teaching entrepreneurial mindset (EM)? That depends, of course, on what EM means to you. Conceptualization of EM in the research literature vary as much as recipes for dishes such as chicken soup or tiramisu.  How do you know which recipe is the best?
In preparing for the VentureWell OPEN 2017 conference, Gary Lichtenstein and Thema Monroe-White reviewed 22 instruments found in the literature (mostly, but not exclusively, from engineering education) that purported to assess EM. Across the 22 instruments, 63 distinct components were identified as being a part of entrepreneurial mindset or important for assessment of entrepreneurial activities.  Here are a few examples: 
achievement orientation
attitude towards entrepreneurship
curiosity
ethics
future focus
interpersonal sensitivity
non-conformity
optimism
organizational leadership orientation
reflection
risk-taking
self-efficacy
self-esteem
The most commonly mentioned attributes were risk-taking (12 cases), innovation (7 cases), sales and marketing (5 cases), perseverance (5 cases), and independence/limited structure (5 cases).  Given the number of instruments and the variation in how entrepreneurial mindset has been defined, those individuals interested in assessing the impact of entrepreneurship education programs, courses, and other initiatives may find it challenging to determine where to start. Here are some suggestions to help you define and assess EM.
Recognize Entrepreneurial Mindset as a Multi-Faceted Concept
The variety across EM assessments shows that EM is a multi-faceted concept comprised of a wide range of characteristics, skills, and/or attitudes. A faculty member at one university argued that EM has so many different facets that picking the best is like choosing which food is the best of all that are available. We agree that there is no single right definition of EM or its components.  As with the best food, individuals may have differing opinions.  But what's true for individuals may not be true for organizations.  If you own a restaurant, for example, the best food of all is your restaurant's signature dish, the one your restaurant is best positioned to prepare well every time.  This is likely to be a dish for which your restaurant is known.

We see EM the same way. Consider other programs within higher education. Each college or university has a unique constellation of faculty, resources, and intellectual orientations that result in a distinctive brand of what is offered to students.  For example, mechanical engineering degrees from Purdue and Ohio State differ.  Although both follow the same ABET accreditation requirements and graduates from both programs have been taught comparable skills, the foci and methods of each program differ, resulting in unique training outcomes. Each institution has its own flavor of engineering degree, and this is healthy.
Define the Core Elements of Entrepreneurial Mindset
It is no different with EM. The core elements of EM should be defined at each college or university in ways that enable that institution to best leverage its resources, including faculty background, local and national partners, business and social environment, and funding opportunities. The level at which this conceptualization applies depends on the scope of the program(s) that promote EM: it could be defined across schools, or within a school, department, or a program.  
Once the core elements of EM are identified, they should pervade instruction within and across curricular, co-curricular, and extracurricular activities throughout the program.  Not all factors need to be taught and cultivated in each class or offering. However, faculty should be deliberate about aligning their objectives and assessments to the ingredients of EM that have been adopted.

Doing so has two critical benefits.  First, the knowledge, skills, and dispositions related to EM are more likely to accumulate if students encounter them across courses and extracurricular experiences. Second, when students, as well as other institution stakeholders such as parents, funding organizations, and industry partners, become aware of those ingredients, the value-added benefit of an EM focus becomes articulated, which boosts the recognition and value of the institution's brand.
Identify Educational Objectives and Desired Outcomes
How should programs, departments, and/or institutions come up with the key ingredients of their EM program?  As evaluation experts, we often help leaders in higher ed think about core program components by asking, "What do you want your students to know and be able to do after the program?" We also ask questions such as:
"What will this student be able to do after the program that he or she couldn't do before?"  

"What might change in him or her?"  

"How might students think or feel about a particular target outcome (like EM)?"  
Based on responses to these questions, program developers can articulate outcome goals. Once the outcome goals are clarified, program developers can strategically develop curricular, co-curricular, and extra-curricular objectives to meet them.

Program faculty and administrators ask, "How do we know if we have it right, and that we've focused on the 'correct' core elements?" We believe that thoughtful reflection based on experience and the research literature will provide a strong foundation. Your initial plan might not be perfect, but it is probably a perfect start.  Ongoing, evidence-based assessment will provide opportunities to make adjustments.
Evaluate the Assessment Plan
Faculty and program directors sometimes feel overwhelmed thinking about an assessment plan.  We believe that assessment, in order to be manageable and meaningful, needs to be lean and simple, but not sparse and simplistic. Identifying a few core facets of EM reduces the risk of creating an extensive and burdensome assessment plan. Lean, well-targeted assessment will help leaders gauge success in 1) implementing a program, and 2) achieving outcome goals.
Effective evaluation will provide evidence of the extent to which an EM program successfully promotes the knowledge, skills, and dispositions that cause faculty and industry professionals who "know EM when they see it" to recognize those qualities in program alumni. If your assessment data aren't giving you this information regularly, clearly, and efficiently, it should be changed.  
Program developers should not worry about creating the perfect EM program and assessment plan. Rest assured that there is no single right answer. Rather, we urge program leaders to develop the best recipe they can with local ingredients, blend thoroughly with course objectives, then sample regularly during baking to ensure consistency and excellent results.
About the Authors
Gary Lichtenstein, Ed.D., is an assistant research scientist for the entrepreneurial initiative at the Ira A. Fulton Schools of Engineering at Arizona State University. As founder and principal of Quality Evaluation Designs (QED), he has over 20 years' experience conducting program evaluations for universities, PK-12 school districts, government agencies, and non-profit organizations nationwide.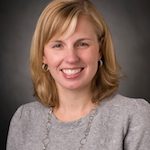 Sarah E. Zappe, Ph.D. is Senior Research Associate and Director of Assessment and Instructional Support for the Leonhard Center for the Enhancement of Engineering Education at Pennsylvania State University. She holds a doctoral degree in educational psychology emphasizing applied measurement and testing. Her primary research interests involve assessment of entrepreneurship education activities and integrating creativity into the engineering curriculum.