Several years ago we challenged ourselves to build upon the success of our Faculty Grants program and develop a program that would maximize the outcomes of faculty work. We endeavored to create a community of faculty dedicated to transforming their institutions through innovation and entrepreneurship education. Created in 2014, the Pathways to Innovation program launched with teams of faculty and administrators from 12 institutions, and in the two years since has grown into a vibrant, networked community of 50 institutions.
The Pathways community of schools has produced impressive results: 142 new or revised courses or programs, 135 extracurricular opportunities, 84 policy changes and funding initiatives, and 68 new spaces or centers. Here are just two examples of how the campus ecosystems at Pathways schools have evolved over time.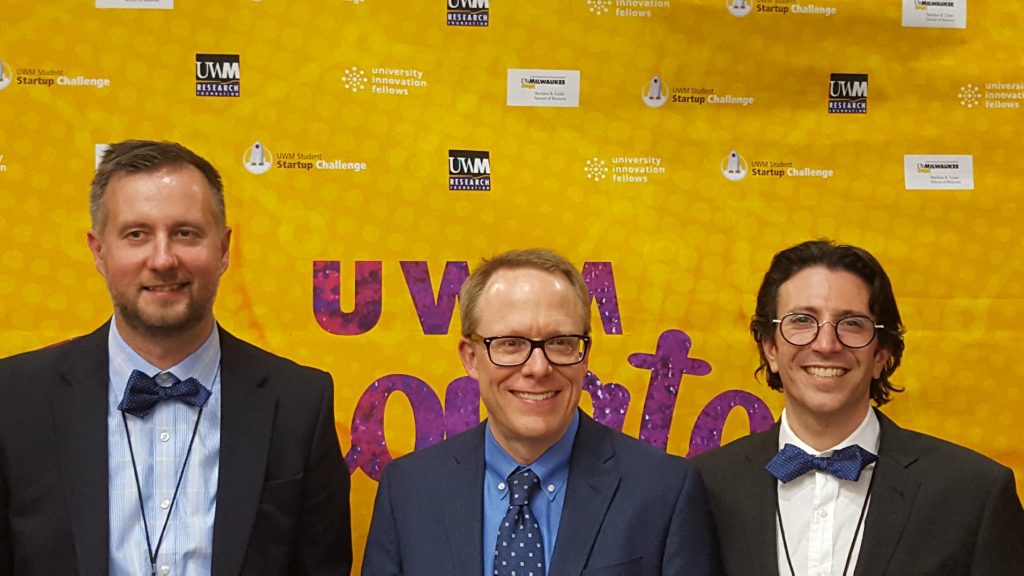 University of Wisconsin Milwaukee (UWM)
Ilya Avdeev and Nathaniel Stern, professors of Mechanical Engineering, and Art & Design, and Brian Thompson, President of the UWM Research Foundation, comprise the interdisciplinary Pathways team at UWM and together leveraged their individual strengths to accomplish significant change on their campus. They initially worked on an entrepreneurial substitute for Capstone and quickly branched out and launched a new makerspace, with a second in development, a course and competition for freshmen, and an interdisciplinary startup challenge. They further bolstered student programming with their work to engage the broader campus community through the launch of a faculty development program, by becoming an I-Corps site and by the design and development of the Lubar Center for Entrepreneurship, which so far has raised $23 million for programming and facilities.
The secret to their success: beer. Over beer you sit down, get to know and respect each other; you then decide to work together, not to further your own goals, but because you like, respect and want to help your collaborators.
New Mexico State University (NMSU)
Patricia Sullivan, Associate Dean, Outreach and Public Service and Ed Pines, Associate Professor and Academic Department Head of Industrial Engineering, led a multidisciplinary Pathways team at NMSU representing each engineering discipline, administrators, and both tenured and yet-to-be tenured faculty. Together they have transformed their campus with projects including the launch of an innovation space, the creation of a competition, skill-building pop-up workshops, and research demonstrating student outcomes. However, their real strength is in their collaboration with other Pathways schools. They were awarded an NSF Broadening Participation (NSF-BP) grant with Howard University and are currently working with Cal State Northridge on a joint research proposal for another development NSF-BP grant. The NMSU team has also created connections with local high schools, offering an internship in their innovation space as well as partnering on the design of a Pathways-like experience for high school teachers.

UWM and NMSU's success is tied to communication and collaboration, whether on campus, across Pathways teams or with the off-campus community. The same is true for teams at other Pathways schools: the sense of legitimacy and belonging that teams feel sustains them in their efforts; the network of people with which to collaborate and exchange ideas accelerates team progress. As Mary Raber, co-team leader for the Pathways team at Michigan Tech explained, "The biggest value is meeting and talking with others, sharing best practices and getting feedback." Tom O'Donnell, co-team leader at UMass Lowell, explained that these connections go beyond the scheduled Pathways meetings: "I now know I can reach out to anyone in the [Pathways] network at anytime; I'm not making a cold call."
Read more about the outcomes and growth of the Pathways community in our recent ASEE paper, Fostering Institutional Change in Innovation and Entrepreneurship: A Social Network Analysis Approach.
About the author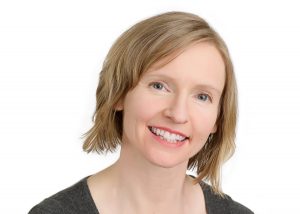 Victoria Matthew leads faculty development initiatives and the Pathways institutional change program at VentureWell. She designs online and in-person programming that fosters the integration and institutionalization of innovation and entrepreneurship, and leverages the power of faculty networks. Prior to VentureWell, Victoria worked for over a decade in higher education. She designed, developed and managed degree programs, and has experience teaching online, and recruiting and training online faculty. Victoria holds a BS from the University of Hull and an MS from Marlboro College.