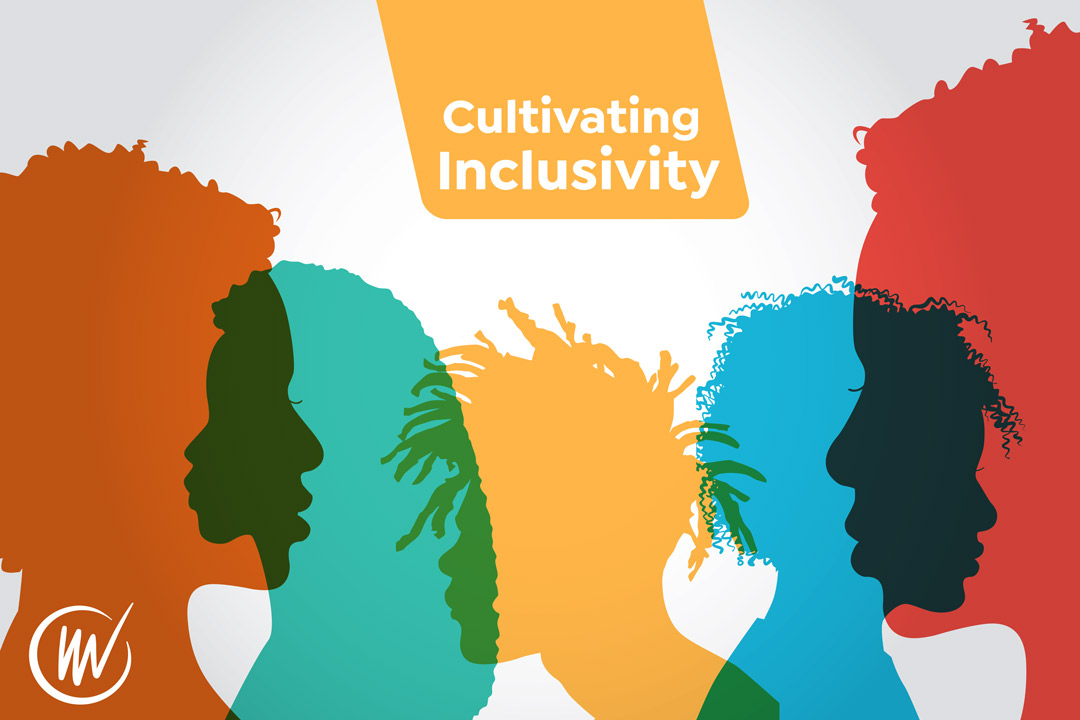 Our Cultivating Inclusivity article series takes a deep dive into one of the most talked-about topics at OPEN 2022: the concept of belonging in higher education. We'll unpack how the innovation and entrepreneurship community can further this important work.
KD Maynard has worked with the Bill and Melinda Gates Foundation's Frontier Set, seeking best practices to promote the retention and success of college students. Leveling the playing field has been a theme in her career, which spans a number of roles at a variety of different institutions. Previously, KD also consulted on Venturewell's Pathways to Innovation National Science Foundation (NSF) grant, working to reframe the delivery of engineering education to undergraduates.
In my first job out of college, I worked in admissions, where we were lucky enough to not just talk about our resident Nobel Laureate—we got to promote his penchant for teaching "baby [intro] physics" every year. It wasn't until I met Leon Cooper that I understood why he loved it so much. Cooper marveled at the "beginner's mind," claiming that the questions of novice students took him out of his well traveled neural pathways and opened him up to perspectives he'd never reach with his peers or seasoned grad students.
Do we offer the equivalent of "baby physics" in innovation & entrepreneurship (I&E) education? Who might we be missing by failing to meet a more diverse set of students (and faculty, from other disciplines) where they are, as they are? What ideas might we be neglecting?
At OPEN 2022, the evidence was clear: Community colleges and many four-year institutions are consciously working to open up the profiles of student entrepreneurs, coaxing out unspoken ideas and programming to ensure that ALL students—and faculty—feel included and empowered to unleash their creativity.
Here are a few ways educators are facilitating that work today:
Identify who can invent and what constitutes innovation.
Redefine entrepreneurship. Michelle Marie of Oregon State University (OSU) makes a point of naming "how narrow the cultural representations of entrepreneurship are." In keeping with OSU's inclusive and universal design, she defines entrepreneurship as "doing things with ideas" to reach a more diverse group of students.
Start with an idea, not a business. Caron Sada of Paradise Valley Community College (PVCC) describes how they pushed back the starting line for entrepreneurship—for both students and faculty. She notes the "gap in our programming when we go right to business startups," and doesn't want I&E to reside solely in the business realm. Instead, PVCC's Club Z starts with an idea and scaffolds from wherever that takes them—often an interdisciplinary or non-business perspective, grounded in the community. With faculty who might feel they are "out of their lane" not being in a business department, they focus instead on what motivates people. The implication: Anyone can invent.
Offer problem-identification workshops. At CUNY Queensborough Community College (QCC), Christine Mooney has focused on how to get students to come forward with a problem. QCC's six-week cohorts center on developing an entrepreneurial mindset, and they start with customer discovery. Students attend problem-identification workshops and uncover community-based issues. From there, they work with mentors (at least some of whom are "near peer alumni") to define and better understand the problem. The engagement, reports Mooney, has been enthusiastic. "They keep coming back!"
Take advantage of the support and resources available.
Address hesitation from students.
Encourage students to identify their strengths. Sada spoke about students "with no academic identity yet," or those who may not have declared a major and are struggling to find a place where they belong. Z Club, she says, works with the students to identify their strengths, and builds upon that to help the students find direction and purpose with their ideas. This ultimately leads to fostering academic identity, which is key to academic success.
Be present and be an active listener. Talmesha Richards of the National GEM Consortium works with advanced degree students, yet the roadblocks are much the same. When asked how to "unpack real barriers vs. perceived barriers," Richards emphasized the importance of listening. "Let them do the talking. Ask dynamic questions. As you dig deeper, they start to realize whether the barriers are real or perceived." Regardless, be there with your support.
Train students for failure. And what about the inevitable "failures," which can feel like show-stoppers for students? Normalize them, says Richards. Have mentors talk about their "failures." It goes back to "if you can see me, you can be me," she states. "Help students know they're not alone. It can be isolating."
Check out our related reading list for more ideas.
When one presents differently from what the dominant culture portrays as an entrepreneur—or even as a college student—it's hard to find your place, to offer up your voice and ideas, and to take risks. What a loss, on so many levels! As educators, our challenge is to question our assumptions, to solicit and learn from the lived experiences of marginalized perspectives, and to open up our conceptions of innovation to be more inclusive of problems, solutions, and inventors who are underrepresented. Just think of what we can learn from what we've dismissed as "beginner's minds."
---
This is the fourth in a series of articles on equity and inclusion, as raised at the OPEN 2022 conference. First we touched on the impact that belonging can have on student success, and second we looked at how belonging can be infused in the classroom. The most recent article covered how storytelling can better reach students. Extending into Fall 2022, we'll be sharing recommendations of our colleagues, with regard to enhancing student belonging and inclusion in higher education. Next up: promoting inclusive engagement.
In the meantime, check out VentureWell's video archive and resources for advancing equity for more ideas.
Learn about VentureWell Course & Program Grants, which award up to $30,000 to faculty or staff at US higher education institutions to support curricula that engage students in science and technology innovation and entrepreneurship.