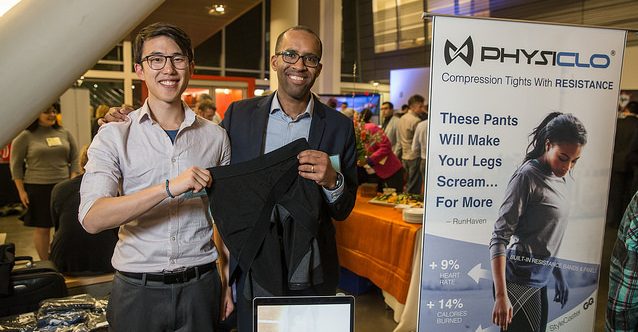 This is part two of a multi-part series on inclusive science- and technology-based innovation and entrepreneurship.
—
In our first post in this series, we spoke broadly of the things we can do to make innovation & entrepreneurship (I&E) more inclusive: build capacity and a pipeline of innovators, improve our mentoring, and enrich our ecosystems. Now let's get into specifics.
It's commonsensical, but one of the first concrete steps we can take to build a diverse pipeline of I&E innovators is recruit students from underrepresented groups into STEM and help them persist. STEM is often described as a leaky pipeline: over time, the number of potential members of the STEM workforce gradually declines due to numerous leaks. Only about 30% of students who enter college intend to major in science or engineering, and fewer than 50% of those students complete the STEM major. The situation worsens when taking inclusivity into account: African Americans earn 7% of bachelor's degrees in STEM; women earn fewer than 25% of bachelor's degrees awarded each year for engineering and computer science.
How can we recruit students from underrepresented groups into STEM and get them to stick with it? Mentoring is part of the answer. Research shows that good mentoring improves recruitment and retention of underrepresented students in STEM: women, students of color, first-generation college students, and community college transfer students. This makes sense on an intuitive level: if you're in an unfamiliar situation, don't see many people who look like you and have no one to turn to for guidance, you can become isolated, lose your way, and decide to head in a different direction.
Becky Wai-Ling Packard, professor of psychology and education and Director of the Harriet L. and Paul M. Weissman Center for Leadership at Mount Holyoke College, pulls together mentoring best practices for higher ed in her recent book, Successful STEM Mentoring Initiatives for Underrepresented Students. In the book, Packard goes into granular detail on what works and why when it comes to mentoring underrepresented students. She also guides the reader at a bigger picture level through the steps of creating your own, truly impactful mentoring initiative.
We sat down with Packard and asked her for insights into her work.
Your slogan is "one student, one colleague, one interaction at a time." Can you explain that?
Often when we think about the lack of diversity, we can become overwhelmed. People say, "We don't have the money to do an amazing program." Or, "Talking to people who are different from me doesn't come easily." I say: start by thinking about one student and how you will help that student feel more invited into the field. Start with one colleague and what you could do together: join up to read a new article, or try a new approach to building community. And you can approach mentoring at the interaction level—start with one interaction and how you will handle it with greater thoughtfulness. That makes mentoring more achievable.
What factors play the biggest role in influencing persistence in STEM?
There are three main factors: a student's capacity, interest in STEM, and sense of belongingness. Take these into account when designing a mentoring initiative and you'll increase your chances of making an impact.
Capacity

— How confident you are, and how much others support your learning, make a big difference in how much you actually achieve. This is especially important for underrepresented groups, who are affected by negative stereotypes of their abilities to achieve, even by their own teachers and mentors. Mentoring initiatives need to equip students with skills and help them to see their own progress.

Interest

— When students are interested in STEM topics, they're more likely to persist. This means making STEM courses more interesting and more relevant to students' lives. Mentoring initiatives can encourage and solidify interest by connecting students to the engaging practices of STEM fields. Building an innovation that helps their community? Very interesting to many!

Belongingness

— When people feel they belong in a community, they're more likely to persist. This can be difficult because of the lack of role models, and the need to be included or invited by current professionals. Fortunately there is evidence that peers can provide valuable mentoring, as can professionals who supervise internships or leadership programs.
Let's say I'm a professor who wants to use mentoring to attract more underrepresented students into STEM at my school. Where do I begin?
I would start by mapping the landscape at your school. You can review your department, college or institution's enrollment, persistence and graduation data, then choose a particular group of students to serve as a lens for further inquiry. Are you interested in learning about persistence for women, African American students, transfer students, or low-income students? While the answer might be all of them, in the beginning it helps to focus on one group of underrepresented students so you can narrow your efforts, see what your data tell you, and concentrate on small, achievable goals.
Next, choose a transition to focus on: students' transition to college, the transition to a major, or the transition to the workplace or graduate studies. Again, choosing one particular transition helps narrow your focus, especially when resources are limited. Maybe your data will show that particular students are leaving after the first required course. Finally, consider which obstacles you'll prioritize, then see the mentoring opportunity within each obstacle. What goals might your mentoring initiative aim to achieve? Do you want to target capacity, interest or belongingness? There are many effective mentoring designs that are more (or less) effective at different transitions and for improving different kinds of issues.
You use the phrase "mentoring with intention" in your book. What does that mean?
Mentoring with intention means you start with the outcomes you want for students first and then consider how mentors can help achieve them. All too often, designers start to organize a mentoring program without first identifying the goals for the initiative and detailing how the planned mentoring will address what they need. For example, many people immediately imagine matching a senior person with a student or newer employee. This may or may not make the most sense. Know which outcomes matter to you, then go about putting together the people and approaches to make them happen.
About the authors
Becky Wai-Ling Packard is Professor of Psychology and Education and Director of the Harriet L. and Paul M. Weissman Center for Leadership at Mount Holyoke College. Over the past twenty years, Packard's research has focused on the mentoring and persistence of students from diverse backgrounds with a focus on first-generation college students, students of color, community-college transfer students, nontraditional-aged students, low-income students, and women in technical fields. A multi-racial, first-generation college graduate, Packard joined the faculty of Mount Holyoke College in 1999. She currently teaches courses in leadership, educational policy, and research, and she is also a steering committee member for the Program in Entrepreneurship, Organizations, and Society.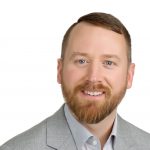 Tim Binkert leads storytelling activity at VentureWell, managing the blog, the website and its content, and social media. Tim brings years of experience at VentureWell to bear in relating the stories of faculty and early stage innovators who have moved their ideas to impact through VentureWell's programs. Tim holds a BA from Syracuse University and a Certificate in Professional Writing and Technical Communication from University of Massachusetts Amherst.