We updated this article with additional ideas to help you create and manage your pop-up classes. The article was published originally on September 8, 2015.
We all know that it is challenging to find the space to integrate new classes and entrepreneurial skill-building into engineering and STEM curricula. Pop-up classes are an innovative approach to support your students without adding new content to existing courses or overcoming administrative hurdles.
Pop-up classes are short extracurricular workshops that offer students an opportunity to engage in new material, or activities not typically covered in the traditional curriculum. In pop-ups, interactivity is key: they're not about formal instruction, they're about discovery and hands-on learning. The way they're implemented varies dramatically from institution to institution, with pop-up classes taking on different formats, topics, audiences, and even instructor pools.
How can you get your own up and running? We've compiled some of the key elements to think about as you create your pop-up classes, and outlined a variety of options to keep in mind. The options you choose will likely align with your (and your school's) philosophical leaning, be that casual and loose, centralized and structured, or something in the middle.
the motivations: why offer a pop-up class?
offer and test new content
Pop-up classes allow you to offer content that can support the success of student innovators as well as experiment with how it plays out in a classroom setting. View the pop-up class as your customer discovery process: how do students respond? Do they grasp the concepts? Engage in the activities? Does it foster their success? Ask students for feedback after the class to help pivot how you present the material or improve upon the coursework. What you learn from your pop-up experiment can guide how you refine future coursework.
tap into learner's passions and desire to learn new skills
Given the flexibility that pop-up classes offer in terms of format, pedagogy, and topics, you can create ones that tap into students' particular passions and needs, be that learning how to use soldering equipment or 3D printers. You can also think about pop-ups as entrepreneurship education recruitment tools: get students hooked with a fun ideation class and they may just start signing up for other entrepreneurship classes.
foster the ability to make new connections
Pop-ups often attract motivated, engaged learners who thrive in a more open-ended environment. These are just the kinds of people that a faculty member might want to work with on their research, or be a TA. Similarly, students and community members can connect with like-minded people and possibly recruit them for projects.
the basics: what's the structure? 
think about goals
Do you want to boost student skills in a particular area (e.g., a fabrication technique or communication skills) or discipline (e.g., literature)? Or do you want to offer an interdisciplinary pop-up that utilizes instructors with different backgrounds and fosters interactions among students from different majors? Your pop-up could be more about personal development, with a focus on mindsets and attitudes. 
consider your preferred frequency
The format can vary greatly in pop-ups, and that is one of their strengths. Choose to offer the class one time (full day or weekend), minimally repeated (every Wednesday night for four weeks), or perhaps off-semester (a day or days before or after a semester). Decide if a pop-up should be a one-off to test an idea, or offered every semester because of the usefulness and popularity of the content.
offer credit as an option
While adding credit adds complexity, it can offer students an alternative way to fulfill part of a degree or certificate program. However, self-determination theory (and experience) indicates that rewards like credit can demotivate students, so non-credit can be considered, too. You'll likely attract different students with credit than you would with non-credit pop-ups.
the people: who manages, who teaches, and who learns?

identify the leader
The structure underlying pop-ups could be as simple as a few instructors who post fliers, locate a space, and recruit students on their own, or as sophisticated as an entire university-wide system backed by funding, advertising, staff, and other logistics. The middle ground is having pop-ups live and be managed within a certain domain, e.g., the university makerspace or a specific college.
choose the instructors
Your instructor pool could be very specific (only faculty, never faculty, only students) or could be broader and include the entire campus and off-campus community, including alumni. Broadening your instructor pool can be a great way to engage the community.
think about your target audience
Some pop-ups are targeted only to students, and in some cases, a subset of students (e.g., undergraduates in particular majors). Some can be developed for other specialized audiences (segments of alumni, faculty, or the community). Alternatively, you can open up a pop-up to everyone, encouraging the mixing of backgrounds and disciplines. You can also leave it up to the instructor to identify the audience.
the administrative details: how do we manage fundraising and recruitment?
identify funding sources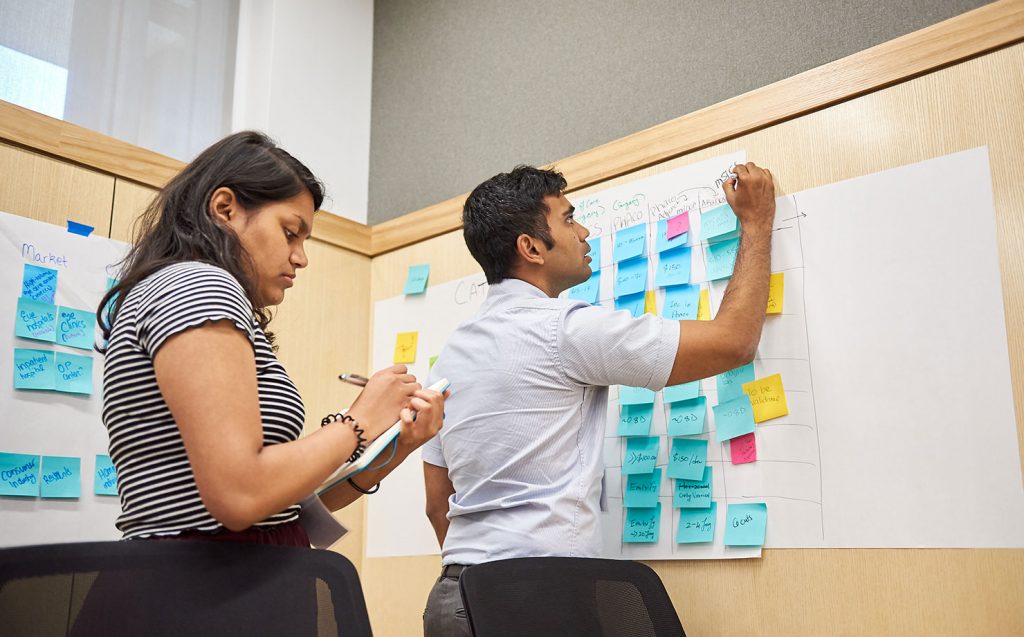 To run pop-up classes, it's useful to have some minimal budget for basic materials, food, etc. This funding could come from many sources: the university, the department, or student registration fees. If funded from registration fees, your pop-ups can be (mostly) self-funded and a stand-alone entity within the university. By not charging, you can broaden student participation. However, charging a minimal fee to students, can also help ensure the students that register show up. 
choose between vetting applications and a free-market approach
The free-market approach means letting anyone offer pop-up classes and then only run those that fill. On the other end of the spectrum, a group might vet proposals using some previously identified criteria. And there are many options in between, such as a short application followed by a short interview with the instructors.
spread the word
Advertising and recruitment efforts are needed to secure instructors and encourage students to take the classes. This can be very formal and standardized, such as a website that publicizes all pop-ups and includes a call for proposals. You may decide, though, that you want the process to be more loose and organic with instructors proposing pop-ups and doing their own word-of-mouth advertising.
plan out the compensation model
Compensation in the traditional sense is an option. For faculty, for example, does the pop-up become part of their teaching load? Do you buy out their time? Is there a stipend you provide to instructors? For students, compensation might come in the form of course credit, or time toward their assistantship. Or perhaps you will decide that good old intrinsic motivation for faculty and students is sufficient.
There is no one way to present a pop-up class, and every university will need to find what works best for them. What is clear, however, is the exciting potential of this flexible format to ignite passion and engage and support your students. Good luck!
Looking for more resources? Read these articles:
online education: tips and resources for innovation and entrepreneurship educators
activities for teaching innovation: game-based learning
5 virtual classroom exercises to keep students engaged
Learn more about VentureWell Faculty Grants here.
About the authors: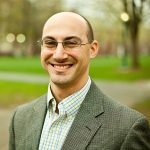 Joseph Tranquillo is an Associate Professor of Biomedical and Electrical Engineering at Bucknell University. He helped start Bucknell's Biomedical Engineering Department and teaches classes in medical device design, instrumentation and systems. He was the founder and inaugural chair of the Biomedical Engineering Society Undergraduate Research Track, co-chair of the Body-Of-Knowledge task force, and is currently the program chair of the ASEE Biomedical Engineering Division (BED). He co-founded the KEEN Winter Interdisciplinary Design Experience and is the co-director of the Bucknell Institute for Leadership in Technology and Management. Joe has received funding from the NSF, NIH, DoD, VentureWell, KEEN, and his work has been featured on the Discovery Channel, TEDx and CNN Health. Joe has won the ASEE BED teaching award and is a National Academy of Engineering Frontiers of Engineering Education faculty member. He most recently was on sabbatical at Stanford as a Visiting Scholar in the Stanford Technology Ventures Program and Epicenter.
Victoria Matthew leads VentureWell's collaboration with the Bill and Melinda Gates Foundation's Frontier Set, a network of 31 post-secondary institutions, all working to close the student opportunity gap. Previous to this role, Victoria led the NSF funded Pathways to Innovation program where she designed online and in-person programming that fostered the integration and institutionalization of innovation and entrepreneurship, and leveraged the power of faculty networks. Prior to VentureWell, Victoria worked for over a decade in higher education. She has designed, developed, and managed degree programs, and has experience teaching online, and recruiting and training online faculty. Victoria holds a BS from the University of Hull and an MS from Marlboro College. vmatthew@venturewell.org