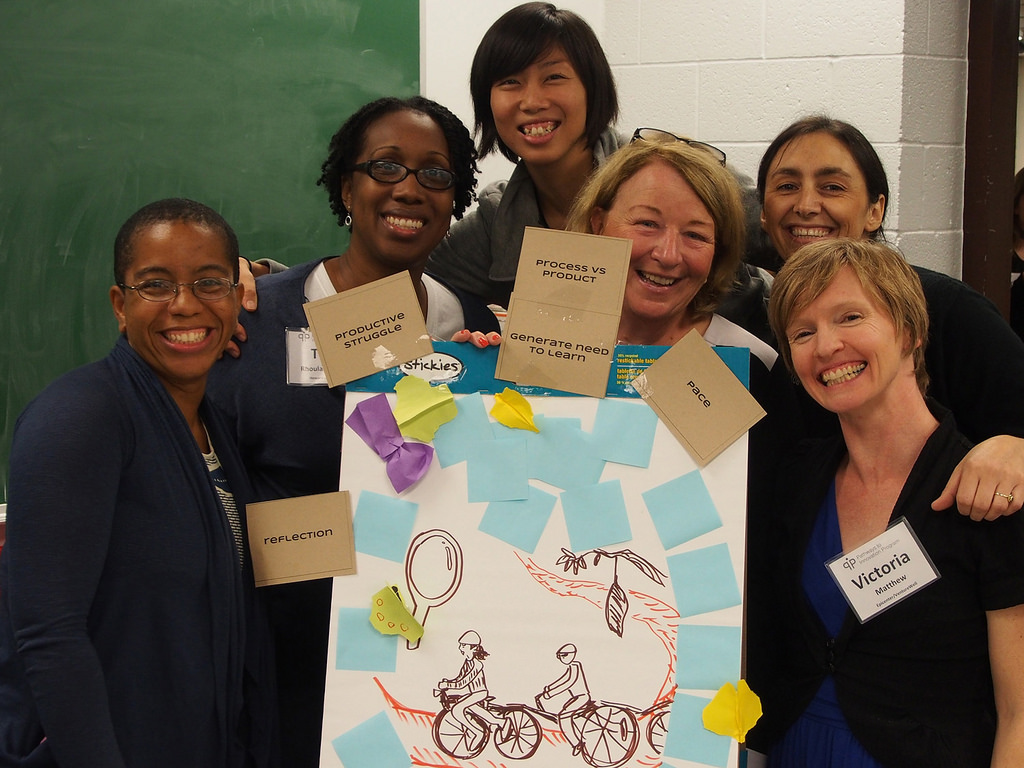 "There is nothing more difficult to take in hand, more perilous to conduct, or more uncertain in its success, than to take the lead in the introduction of a new order of things." — Niccolo Machiavelli, The Prince
Change is hard. Leading change efforts is even harder, and not for everyone. Yet as part of the Pathways in Innovation program, I have the luxury of working with dozens of faculty and administrators who, on a daily basis, lead their campus in the integration of innovation and entrepreneurship.

Working with these visionary, passionate change agents has taught me a lot about how to approach change. The most successful approaches consider the whole ecosystem, on and off campus, as recommended by Ruth Graham in her report, "Creating university-based entrepreneurial ecosystems: evidence from emerging world leaders".

Last week I spoke with two Pathways in Innovation team leaders: Steve Tello, Senior Associate Vice Chancellor for Entrepreneurship and Economic Development at the University of Massachusetts Lowell, and Marc Sedam, Associate Vice Provost of Innovation and New Ventures at the University of New Hampshire, about their perspectives on campus change. Their success indeed hinges on a holistic approach.
Leadership engagement
For Steve, the key to a holistic approach is leadership engagement. He explains, "In order to build the broad bridges across disciplines, faculty and staff need the support—moral and financial—of campus leadership. Departments or department alumni may fund a department or college-based competition, but they are unlikely to fund a cross-campus effort unless campus leadership helps deans and chairs to understand the importance and value of these activities."  Prior to being appointed Senior Associate Vice Chancellor, Steve, in his faculty role, worked to foster change and met with modest success. "However when the Chancellor reached out, integrated entrepreneurship into 3 of our 5 strategic pillars, and created the position of Vice Chancellor for Entrepreneurship & Economic Development, the tide turned."  
Top-down, bottom-up
At UNH they focused on what Marc describes at the "principle of inclusiveness," along with a top-down and bottom-up approach. "We engaged engineering, business, and the senior leadership with the goal of approaching I&E from two fronts—the Tech Transfer Office would work directly with our I-Corps program to bring Lean LaunchPad principles to the faculty and staff, while the ECenter (our entrepreneurship center) would help drive co-curricular activities with the students and work through its Faculty Fellows program to seek out ways to incorporate I&E more directly into the classroom, as led by the faculty. Effectively the TTO was going top-down and the ECenter was going bottom-up. We hope we'll meet in the middle in 1-2 years!"

What can you do?
Wondering how you can begin this change process? Steve and Marc provided some low cost, high impact recommendations that can help catalyze change on your campus.
Identify a core team to work on this effort, along with a high-level champion.

Identify a faculty champion in each academic college or school.

Adopt a common set of tools and techniques. For example, Marc emphasized the Business Model Canvas and Lean LaunchPad pedagogy.

Work on a shared campus ethos. At UNH this was "entrepreneurship benefits everyone."

Engage students and alumni. Have these groups reach out to senior leadership on a regular basis.

Look for low hanging, but high profile opportunities.

Consider an extra-curricular effort to move outside the B-School. At UMass Lowell Steve worked with his Student Activities & Leadership staff, which can turn 1,000 students out to an event easily.

Leverage programs and funding from organizations like VentureWell.

Reach out to commercialization groups (such as a tech transfer office) for student support.

Include the Deans in your events, ask for their help, and let the administration know when they are supportive. Ask Deans how to engage their students and faculty.
Finally, Marc recommended, "Have someone in senior leadership contact a Pathways team to see how quickly (and with relatively small financial efforts) change can be made. Our President readily acknowledges how much more vibrant a community we have versus a year ago and much of that can be attributed to the cross-campus work of our Pathways team!"