VentureWell is on a mission to cultivate a diverse pipeline of inventors, innovators, and entrepreneurs driven to solve the world's biggest challenges and create lasting impact. We have a long history of—and deep commitment to—supporting faculty and innovators at US-based colleges and universities through funding, training, and building a vital I&E community where collaboration is encouraged and ideas and best practices are shared—and we're here to keep supporting you during these exceptionally challenging times. We are working to expand the participation of historically underrepresented, underestimated, and under-resourced faculty and students in science & technology innovation and entrepreneurship (I&E)—specifically those who identify as Black, Latinx, and Indigenous; women of all backgrounds; and individuals from low-income backgrounds. We will continue to raise awareness of and support policies that expand equity within STEM entrepreneurship and innovation, in particular amplifying those policies that expand access and remove barriers for underrepresented innovators.
Read more about our commitment to racial equity in this statement from our CEO, Phil Weilerstein.

opportunities for faculty and student innovators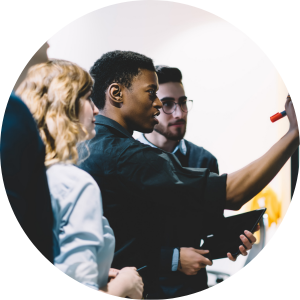 Faculty Grants: Helping Higher Ed Faculty Bring Student Ideas to Life
We offer Faculty Grants of up to $30,000 to support faculty and staff who are pioneering new ways to engage students in STEM innovation and entrepreneurship. Our funding allows educators to develop inclusive programs and classes that support early-stage innovator teams in creating scalable solutions for positive social and environmental impact—while also building the on-campus I&E ecosystems that are critical to students' success. Faculty grantees will participate in peer-to-peer meetings as a part of a Community of Practice designed to connect faculty from Minority Serving Institutions and those who self-identify as a member of an underrepresented group. Read more about Faculty Grants and apply for funding.
E-Team Grant Program: Funding & Training the Next Generation of Innovators
E-Team Grants allow teams of student innovators the chance to unlock up to $25,000 in funding to help take their inventions out of the lab and into the market. Students also gain sponsored entry into the Early-Stage Innovator Training Program, designed to build their confidence and entrepreneurial skills as they explore essential topics like customer discovery, intellectual property, and business model validation. Teams collaborate with student peers from a wide cross-section US universities and work closely with our dedicated teaching team as they map out their path to launch! E-Teams receive continued coaching and mentoring after they take part in training, as well as national recognition through the VentureWell I&E network. Learn more about the benefits of E-Teams and how student teams can apply.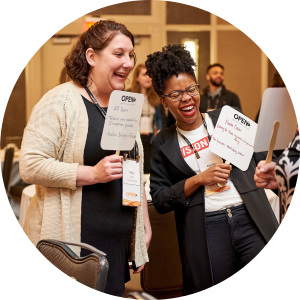 Membership: Connecting with the VentureWell Network to Advance I&E
Through collaborating, learning, and sharing of best practices, the VentureWell Membership network strengthens the overall I&E ecosystem and better enables faculty and innovators to create real impact through invention. We understand that institutional budgets are tight during these challenging times, especially for under-resourced colleges and universities, and we're here to support you. We believe that seeking funding for your valuable and critical work should not be another hurdle, and we are committed to broadening participation and advancing opportunities for applicants. Through June 2021, we're waiving all Membership fees. Institutions that sign up or renew will receive all of the benefits of membership for 12 months—including the ability to apply for VentureWell funding, discounts on event registration, and access to the VentureWell network. Read more and sign up to become a VentureWell member institution today.

download now: advancing equity in innovation and entrepreneurship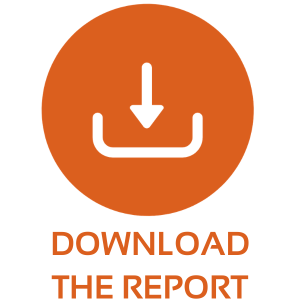 We believe there is an urgent need to address the racial inequities that exist in science and technology I&E, which inhibit innovation by people from traditionally underrepresented, underestimated, and under-resourced groups. Advancing Equity: Dynamic Strategies for Authentic Engagement in Innovation and Entrepreneurship is a new report that offers six interrelated strategies to help entrepreneurship centers and programs broaden participation among early-stage innovators and entrepreneurs. The  report presents approaches to foster equity and inclusion in science and technology innovation and entrepreneurship across the field of higher education. Learn the six strategies and download the report here.

upcoming webinars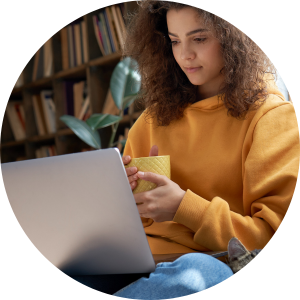 We offer webinars to increase community engagement in I&E, share new best practices on essential topics, and offer helpful information for applying for VentureWell funding. Check back often to view upcoming offerings and to register for these free events.

Applying for a VentureWell Faculty Grant
Join us to learn how to apply for funding to develop courses and programs designed to help students develop novel, STEM-based inventions and gain the necessary entrepreneurial skills needed to bring these ideas to market. We'll outline the application process, talk about fit and eligibility, and share what makes for a successful grant proposal.
REGISTER NOW
                                                October 14, 3:00 pm ET
Community Conversations for Advancing Equity: Authentic Outreach and Mentorship
Over the coming months, we will host a series of community conversations around the six areas for action presented in our report Advancing Equity: Dynamic Strategies for Authentic Engagement in Innovation and Entrepreneurship.  In this first community conversation, we will discuss strategies and solutions for addressing barriers in conducting authentic outreach to early-stage innovators and engaging faculty as mentors.
REGISTER NOW
October 28, 1:00 pm ET
Sign up here to receive news about webinars and community conversation we're facilitating this fall to learn from each other and work together to advance equity in science and technology I&E.
helpful resources
We keep our community connected and informed through our website and newsletters, offering reports, educational tools and resources, and informative articles. Read on for ideas for expanding equity in I&E, supporting student innovators, and building the ecosystem at your institution.