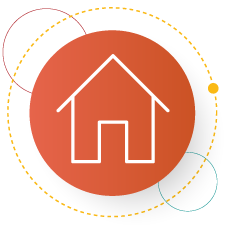 The Call for Proposals for OPEN 2021 has now closed. View the schedule.
Each year members of the innovation and entrepreneurship (I&E) community gather at the VentureWell OPEN conference to share stories, start new collaborations, and learn emerging best practices in science and technology entrepreneurship education. OPEN 2021 will bring our community together online over three days: March 17 – March 19, 2021.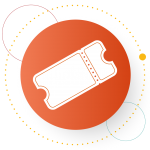 ---
register now
Access all OPEN 2021 sessions, special showcase events, and networking opportunities for all three days of the conference, as well as access to all recordings and materials after the event. Complete  your registration. 
---
As a community of innovators, we're truly living innovation—one of our core values at VentureWell. Reimagining OPEN as an online conference presents an exciting opportunity to convene a broader and more inclusive community of I&E change makers. OPEN 2021 will go beyond simply broadcasting content sessions —we'll create space for meaningful conversations and deep connections between attendees.
We are seeking diverse ideas and perspectives for conference sessions in 10 thematic categories across 4 interactive format types. Sessions are 60 minutes in length, with the exception of the interactive poster session, which is 90 minutes long. 
Special consideration will be given to proposals that:
feature students as panelists or co-presenters; 

share learnings from VentureWell Faculty Grantees;

emphasize programs and practices that foster

access and engagement of underrepresented students in I&E including Black, Latinx, and Indigenous people, women of all backgrounds, and individuals coming from low-income backgrounds; or

share findings from I&E education assessment, evaluation, or research.
The deadline for submissions is November 30, 2020. Applicants will be notified and advised of next steps by December 14, 2020, including how to sign up for an orientation to their chosen presentation format, the virtual tools they will be using, and best practices for designing and delivering an effective and engaging virtual session.
Session Themes
Thank you to the members of the VentureWell community that engaged in the crowdsourcing that helped us identify and hone the following 10 conference themes:
Engaging and supporting underrepresented students in innovation and entrepreneurship education: Programs, teaching and mentoring strategies, and initiatives that create welcoming environments for and support the success of Black, Latinx, and Indigenous people, women of all backgrounds, and individuals from low-income backgrounds.
Growing your campus entrepreneurial ecosystem: The important role of campus resources, leadership, policies (including tenure and promotion, and intellectual property), succession planning, funders (including foundations and alumni), on-campus partnerships, and off-campus collaborations with both industry and other colleges/universities.
Environmentally and socially responsible innovation: Supporting sustainable design and innovations that address pressing global, social, cultural, and environmental issues (e.g., climate change, food production and security, sustainable water management, pollution, etc.).  
Cross-disciplinary collaborations, programming, and learning: Efforts that engage multiple disciplines —in addition to engineering and business— to drive innovation and meet the challenges of tomorrow.
Best practices for supporting commercialization: Incubating, accelerating, investing, and building founding teams around student-driven ideas and research spinouts.
Preparing students to be ethical entrepreneurs: Promising approaches for developing character, promoting ethical decision making, and helping students navigate ethical technologies (e.g., AI) and systemic inequities (e.g., in venture funding). 
Place-based entrepreneurship and innovation: The role of universities and colleges in regional economic development, with a focus on under-resourced, underserved, and rural communities. 
Navigating, optimizing, and leveraging campus intellectual property policies: I&E friendly IP policies, and proven practices for supporting students and faculty in understanding and navigating IP on and off campus.
Strategies for surviving the pandemic: Social/emotional support of students and faculty, inclusive teaching practices, online learning and more.
Proven and promising practices for teaching innovation and entrepreneurship: Pedagogical practices and tools that foster engagement, teamwork, self-efficacy, and the skills that comprise an entrepreneurial mindset. 
Session Formats
OPEN Rapid Rounds (60 minutes)
In this effective and engaging format, your presentation will be grouped with up to 2 other presentations on a topical theme. For the first 30 minutes of the 60-minute session, each presenter shares their 8 minute pre-recorded presentation. While the pre-recorded presentations are rolling, presenters and attendees engage in a lively Q&A via the chat. For the remaining 30 minutes of the session, we switch gears and attendees choose which presenter(s) to join for breakout conversations; they may join one presenter in a breakout, or bounce in and out of breakout rooms to get some face time with all 3 presenters. OPEN Rapid Rounds are sure to engage, and you will leave with your questions answered and lots of great ideas you can apply on your campus. 
OPEN Meetups (60 minutes)
OPEN Meetups bring together like-minded people to collectively explore ideas, problem solve, and learn from each other. Meetups may be proposed by 1-3 presenters. Meetup presenters do not develop a presentation, rather they propose a compelling title, 1-3 starter questions they would like to explore, and a description of who might both contribute to and benefit from attending the meetup. A VentureWell facilitator will be on hand to moderate the rich discussion that will undoubtedly ensue.
For example:
Example 1:

Audience: Directors of incubators

Topic:  Best practices for supporting startups during COVID

Starter Question(s): How can we encourage a sense of community given the constraints of social distancing?

Example 2:

Audience: I&E faculty and researchers

Topic: Meetup to find collaborators for proposed I&E education research project

Starter Question(s): What research topics are you interested in pursuing and seeking collaborators for? 

Example 3:

Audience: I&E faculty and researchers

Topic: Measurement of student creativity

Starter Question(s): What approaches and instruments have you adopted or developed to measure student creativity? Which approaches and tools would you recommend or discourage others from using? 
OPEN Toolbox (60 minutes) 
OPEN Toolbox sessions are highly immersive and emphasize learning-by-doing. Presenters can start the session with an overview or dive right into how attendees can apply the featured approach or tool(s) in their own class or program. Workshops may have up to a maximum of 4 facilitators; the use of breakout rooms is strongly encouraged to enable small group work.
The goal is for attendees to leave the session with a work product, tools, or approaches they can immediately put to good use, as well as new community connections.
Posters (90 minutes)
Posters enable presenters to share their projects with a wide range of interested colleagues during the dynamic 90-minute Poster Session. Poster presenters will be situated around a virtual room and attendees will be able to move about the virtual room to view and ask questions about each poster presentation. Posters may have up to 2 presenters (faculty and/or students).
How to Apply
All proposal materials must be submitted through VentureWell's online application system. The deadline for submissions is 11:59pm Eastern Time on November 30, 2020. To start, you'll need to have or create a VentureWell account.
Click here to access an existing account or to create a new one. Then, log in, find the OPEN Call for Proposals link and complete the steps!
To create and submit your proposal, you will need to complete the following:
Proposed session title.

Make it provocative and compelling!

Additional session presenters and facilitators
Theme selection
Target audience:

Who will benefit from this session? (Administrators, Faculty, Students, Other)

Experience level:

Please select the category that best describes how much experience attendees should have with the topic—Introductory, Advanced, Open to all.

Preferred format type:

Rapid Rounds, Meetup, Toolbox, or Poster. If you do not have a preference, or are not sure, please say so and we'll choose what we think will work best for your session.

Proposed session description:

What will happen in your session? What can attendees expect? Please limit your description to 150 words.

Key takeaways and goals for your session:

What will attendees take away from your session? What outcomes will your session achieve?

Faculty Grantees:

Is the work you'll be sharing the result or outcome of a VentureWell faculty grant?
Applicants will be notified of their acceptance status and advised of next steps by December 14, 2020.
Presenter Registration Fees
Presenters will be invited to register for OPEN starting in December for FREE, provided complete registration information is received by January 8, 2021. After January 8, a presenter registration fee of $50 will apply.
Questions?
Got a session-related question? Contact open@venturewell.org
Having technical difficulty with the application? Contact grants@venturewell.org

---
the call for proposals is now closed
Join our OPEN mailing list to get all the latest conference updates and information, including when our early-bird registration opens. Unsubscribe at any time. Sign up here.
---