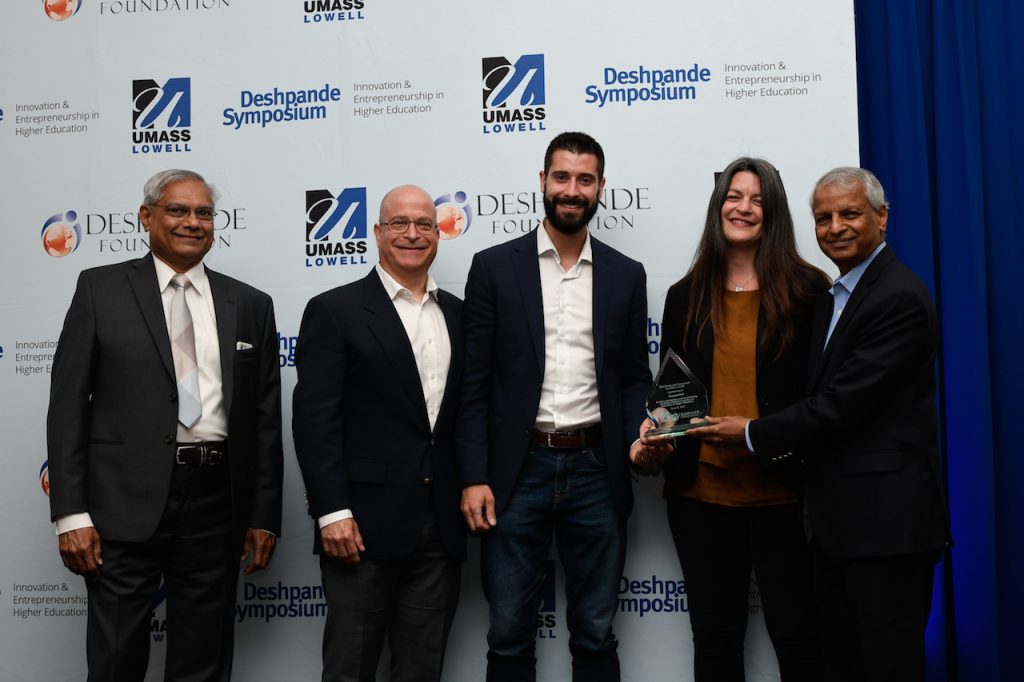 We are honored to receive the 2019 Deshpande Symposium Founder's Award for outstanding work in furthering the field of innovation and entrepreneurship (I&E) in higher education. The award was presented during the eighth annual Deshpande Symposium for Innovation and Entrepreneurship in Higher Education.
"VentureWell has been a key national catalyst for I&E in higher education," said Raj Melville, executive director of the Deshpande Symposium. "For nearly 25 years, they have worked with nearly 200 colleges and universities across the US to help faculty and administrators develop and implement programs encouraging entrepreneurship."
This recognition from members of the I&E community serves as further motivation for our work and mission: to support and train early-stage science- and technology-based inventors, innovators, and entrepreneurs driven to solve the world's biggest challenges and create lasting impact. To date, we've directly worked with over 7,500 early-stage innovators, helping launch over 850 ventures that have raised almost $1 billion in public and private investment.
Along with our work that benefits student innovators, we have administered more than 500 grants to faculty members to help them develop new ways to engage students in STEM-based innovation. These grants have led to over 700 new and improved courses and programs, helping transform I&E education by providing pioneering faculty with the support to develop valuable learning experiences for tomorrow's inventor-entrepreneurs.
For example, our faculty grant helped Nordica MacCarty, Assistant Professor in the School of Mechanical, Industrial, and Manufacturing Engineering at Oregon State University, incorporate entrepreneurship and sustainability into her new course in humanitarian engineering. Learn how our support—both in funding and tailored training—will enable student engineers at Oregon State University to develop a social entrepreneurial mindset while they're working in the lab.
Learn about the other institutions and individuals that were recognized for their contributions to the I&E field here.