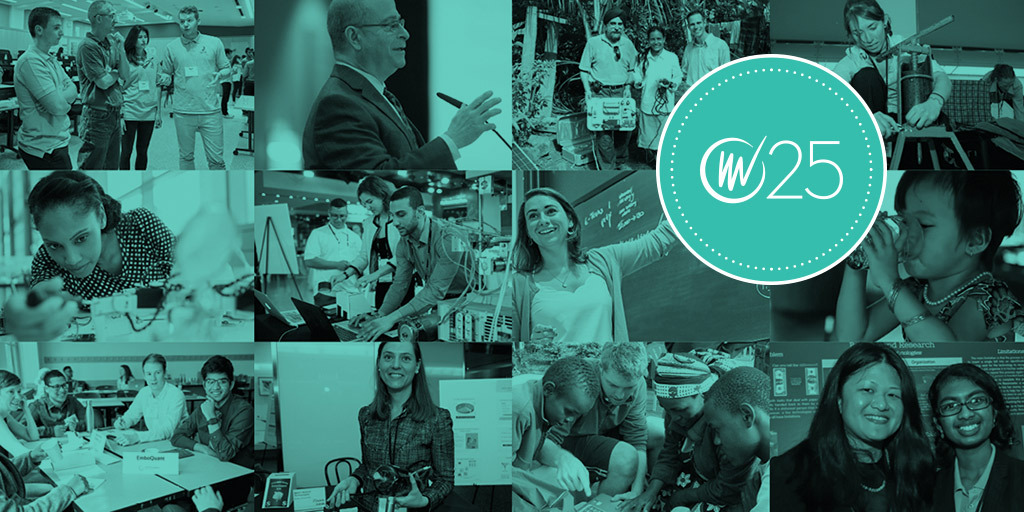 As a child, Minhaj Chowdhury witnessed the devastating effects of arsenic-tainted drinking water firsthand when visiting his grandparents in Bangladesh. The toxic element occurs naturally in groundwater there, sickening millions each year in what the World Health Organization calls the largest mass poisoning of a population in history. As an adult, he was committed to finding a solution. Chowdhury partnered with researchers Arup SenGupta and Mike German at Lehigh University, who had developed a resin-based water filter that removes arsenic and other contaminants, while also being reusable, recyclable, and more efficient than reverse osmosis.
Today Chowdhury's company, Drinkwell, franchises the filtering technology to entrepreneurs in Bangladesh and other developing countries, who in turn run micro-businesses providing clean drinking water to millions. More recently, Drinkwell partnered with Bangladesh's capital city, Dhaka, to distribute filtered water using ATM-style machines at some 700 pumps serving 17 million people.
What allowed a researcher's discovery to become a game-changing social enterprise was a series of early-stage grants from VentureWell, in 2008 and 2011. "Had that funding not come in," explains Chowdhury, "who knows if this technology would have ever come out of the lab."
Such is the transformative impact of VentureWell, now marking its 25th year helping entrepreneurs harness the power of innovation. Today that mission has only grown in urgency, as global crises—pandemic, climate change, environmental degradation, racial and economic disparity—continue to test humanity's ingenuity and resilience.
Since our launch in 1995, we have confronted such challenges with two decidedly optimistic premises: 1) innovation is one of humanity's most powerful tools for improving our social and economic condition, and 2) people can be taught innovation and entrepreneurship through hands-on training and, with backing and institutional support, can use those tools to scale their ideas into solutions for even our most formidable problems.
Those once-revolutionary assertions have now been validated by a quarter century of success. Our impact can be seen today in thousands of new businesses, in the innovations making life better in the United States and in emerging economies, and in the thriving entrepreneurial programs and ecosystems on college campuses. Less visible but no less important are the lasting positive impacts that innovation and entrepreneurship training have on students, and the optimism their stories inspire.
solutions for a healthier planet
Consider the work of South African entrepreneur Bonolo Mathekga, co-founder of drizzle. Working with her team at Johns Hopkins University, Mathekga developed a technology to improve the accuracy of the tuberculosis tests used in low-resourced areas, where the disease kills millions every year. Current sputum smear tests detect only about half the cases. drizzle's polymer coated slides boost that accuracy to more than 90 percent, for only a modest increase in cost.
---
"TB remains a leading cause of death despite scientists having known about it for more than 100 years," explains Mathekga, who received a 2019 E-Team grant and training in our Early-Stage Innovator Training Program. "As a young innovator from South Africa—a TB-stricken country—I felt that it was important to create solutions that address this global health problem."

Bonolo Mathekga, Co-founder of drizzle
---
Blake Dube and Mark Spitz also developed a technology that can dramatically improve people's health. Their company, Aeronics, founded when the two were students at the University of Pittsburgh, makes portable oxygen dispensers for lung-disease patients, athletes, and altitude sickness sufferers. Lightweight and small enough to fit in your hand, the dispensers contain a highly porous material that absorbs and holds oxygen like a sponge, then safely releases it at low pressure. For CEO Dube, an E-Team grantee and ASPIRE participant, entrepreneurship provided a pathway to helping others. "As a chemical engineering student, I wanted to use my research expertise to make an impact," he explains. "Having seen the large oxygen tanks that people carry around to manage respiratory disease, I thought there was an opportunity to substantially improve people's lives with a smaller, lighter oxygen tank. I went to my soon-to-be co-founder, Mark Spitz, who worked with respiratory disease patients at the Center for COPD in Pittsburgh. He shared the vision immediately."
inspiring faculty and building ecosystems
Our support has proved similarly transformative for innovation and entrepreneurship faculty. Khanjan Mehta, Vice Provost for Creative Inquiry and Director of the Mountaintop Initiative at Lehigh University, received a faculty grant for his school's Global Social Impact Fellowship, a program where students work in interdisciplinary teams on multi-year projects focused on sustainable development challenges in low-income countries. In addition to coursework, students attend retreats, take workshops, and perform fieldwork in the country over the summer. "What we are seeing, very consistently," he says, "is that students are realizing that if they want to have lasting change, they have to take an entrepreneurial approach." Mehta notes that our support played a key role in the program's success. "We were just blown away by the response we received from students and faculty, and if we didn't have the grant, I don't know how we would have supported all these different projects."
Julie Messing, the Director of Entrepreneurship Initiatives at Kent State, recalls how a faculty grant allowed her to foster a more collaborative entrepreneurial culture on her campus. After getting funding for her Flash Connect program, she was able to bring together teams working in design with teams focused on STEM.
---
"The way universities are structured today, departments compete for resources—and students. Even with the best of intentions, many departments are not fully embracing collaboration when it comes to innovation and entrepreneurship."

Julie Messing, the Director of Entrepreneurship Initiatives at Kent State
---
Our support allowed her to begin shifting that thinking at Kent State, and Flash Connect "is now completely embraced by the president of the university as an official initiative," she says. "It's one of our top fundraiser campaigns. And there's a budding curriculum behind it."
Marc Facciotti at the University of California, Davis, used a faculty grant to establish a biotechnology makerspace on campus, a place for students interested in biotechnology, biomaterials, or "anything wet and squishy," he explains, "because there wasn't anywhere for them to go to work and be creative." The resulting Bioinnovation Group has been an unequivocal success, he says. The space has "fostered a community of students who are now getting new skills, getting new experiences, getting in contact with biotech companies in the region, getting internships as a result of working in this space." He adds that VentureWell took a gamble on the idea, which underscores the importance of this kind of grant—one that makes possible a project that might not be able to get support anywhere else. "We couldn't have done what we've been doing without them," he says.
From university makerspaces to the ATMs pumping safe drinking water in Dhaka, our work continues to have an impact—providing resources, training, and inspiration for the next generation of innovators as they take on the challenges of the next twenty-five years.
VentureWell turns 25—and we're just getting started! Read more to learn about former VentureWell grant recipients and where they are today:
a childhood dream, turbo charged
the lasting impact of one faculty grant
HandHero: life after a startup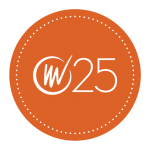 ---
Learn more about our 25 years of idea to impact.
---