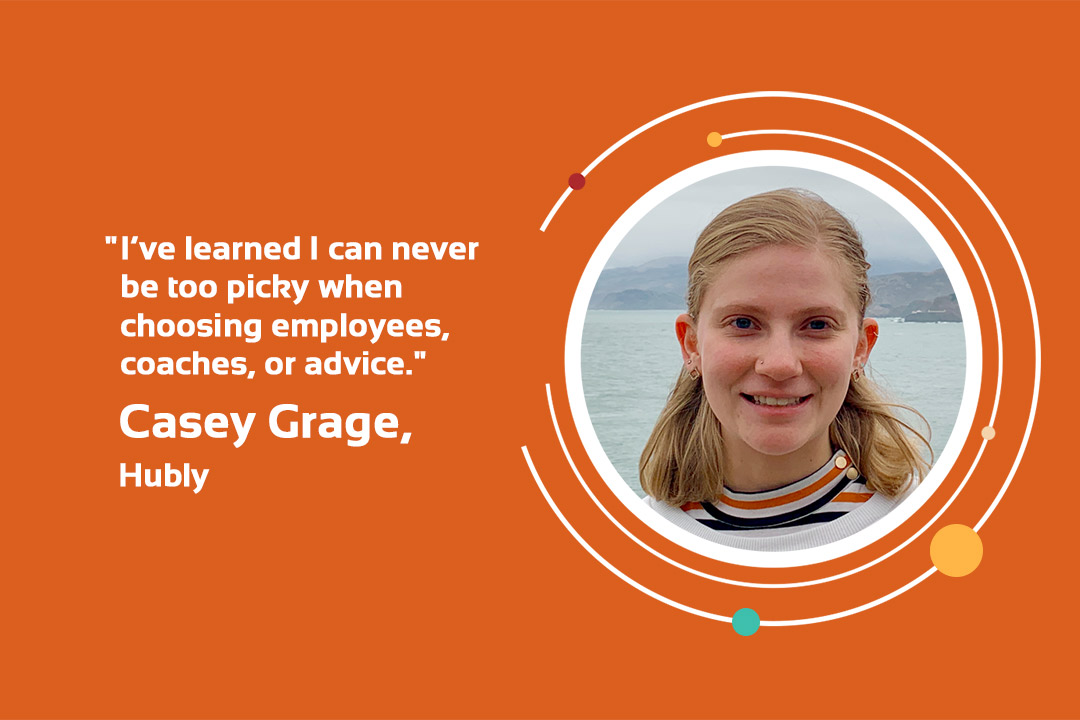 An innovator's journey from idea to market can be challenging and complicated—but also rewarding. Each month we explore how inventor-entrepreneurs in our network have evolved since they started their journey. Our goal is to share key learnings and best practices with early-stage science and technology inventors embarking on a path of innovation and entrepreneurship. Our latest spotlight is with Casey Grage, co-founder of E-Team, Hubly. Intracranial access procedures are performed using hand-cranked drills, an antiquated and dangerous method with a 20% lethal failure rate. Hubly has developed a new drilling technology solution, which will reduce hospital costs, help patients recover faster and more smoothly, and save patient lives.
what challenge did you seek to solve with your innovation and why?
As many hospitals have reached bed capacity during the pandemic, it is imperative to find safer, quicker, and cost-effective solutions for bedside procedures. We wanted to modernize neurosurgical technology and bedside intracranial access. While medical technology has been accelerating over the past few years, intracranial drilling has been slow to evolve. Our innovation provides a quicker and safer way to successfully perform intracranial access procedures, reducing patient complications, getting patients out of beds earlier, and preventing re-admittance.
what have you learned along your innovation and entrepreneurship journey?
I've learned that the most important aspect of successful entrepreneurship is hiring the right people. From interns to advisors, deciding who to take on (or who to drop) has led to countless difficult conversations. However, these challenges have all been learning experiences. They force our current team to think critically about our strengths and gaps in skill. I've learned I can never be too picky when choosing employees, coaches, or advice.
tell us how you've integrated environmentally-responsible practices into your innovation or process.
As we select a contract manufacturer, environmentally-responsible practices is one condition we prioritize. As a single-use, disposable device—necessary for bedside emergency procedures—we are extremely mindful of every manufacturing decision we can make to reduce the amount of plastic used in our drill. We completely recognize the impact that our choices have not just on the world we live in today, but on the generations to follow.
how has support from VentureWell impacted your innovation and venture?
VentureWell has provided us with a great depth of knowledge in defining our market and fundraising plans, and aided us with the funds and support necessary to hit many of our milestones. Early funding from the E-Team program allowed us to finalize product development and define customer discovery plans. The feedback and lessons we've received from industry experts helped us refine our pitch and mission, empowering us to win multiple pitch competitions and receive additional grant funding. Hubly would not be where we are today without the support of VentureWell.
how has your venture pivoted and adapted to the pandemic?
Overall, it's been relatively easy to conduct our normal business operations virtually and continue prototyping operations. We've had to get creative with prototyping and testing, and delay our cadaver studies and product development, but we haven't slowed down. We've evolved our business strategy and increased our fundraising efforts. We were able to secure additional grant funding from the National Science Foundation and the Chilean government in May.
what's next for you?
We pitched in the Alchemist Demo Day in September, which kicked off our seed round fundraising. Once we finish our seed round in 2021, we plan to begin FDA pre-submission and continue our trials. We'll navigate regulatory and commercialization to launch in 2022. Fortunately, VentureWell has set us up with the proper platform of knowledge and a network of partners to do so!
The E-Team program supports dedicated science- and engineering-based student teams from across the nation in bringing their high-impact innovation out of the lab and into the market.
What does it take to get from idea to impact? Our new case study offers a deep dive into one innovator's entrepreneurship journey, highlighting the nuanced experience, lessons learned, and major development milestones.