We continue our series highlighting educators within the VentureWell network who are doing good work—faculty members who are catalyzing change in higher education and inspiring students to impact the world through invention. This month's faculty spotlight is Marc Facciotti, Associate Professor in the Department of Biomedical Engineering at the University of California-Davis. Facciotti has participated in several VentureWell programs. He's served as a principal investigator for several student E-Teams as well as for several Faculty Grants, one of which focused on building a more inclusive early-stage pipeline for undergraduates interested in innovation and entrepreneurship relative to biomedical engineering.
How did you get interested in teaching entrepreneurship?
I'm a strong advocate for creative work that is initiated by students or that is student-directed. Students engaged in thoughtful creative work give themselves opportunities for personal growth and derive outstanding educational value from their investment.  As the modern university evolves, I think that access to creative activities will be one of the key differentiating factors that will distinguish the residential university experience from other modes of education delivery. In that context, I view entrepreneurship as a unique form of creative work that has the potential to make a positive impact both for entrepreneurs and society at large.
What is your favorite thing about teaching?
The opportunity to collaborate with creative and motivated students. Students bring energy, optimism, and dreams about what could be. This spirit is inspirational and, I find, often in short supply.
Where would you like to see the field of entrepreneurship in five years?
Like other aspects of our society, I would like to see the innovation and entrepreneurship field become more equitable with respect to access and opportunities for all students.
What are the challenges you're tackling in your work today?
One of the key challenges on my mind these days is to better understand—and overcome—the institutional and systemic constraints beyond funding that limit our ability to equitably scale opportunities for engagement in creative work, including entrepreneurship, on campuses. I'd like to reimagine how these institutional structures can better serve all constituencies.
What books on entrepreneurship and innovation have you been reading lately?
I'm reading a new book by my faculty colleague and collaborator, Christina Cogdell, titled Towards a Living Architecture: Complexism and Biology in Generative Design.  The book is not directly linked with entrepreneurship, but might generously be described as touching upon innovation.  So far I've found the book to be an interesting critique of the field of generative architecture and how, for better or worse, this area of creative work has drawn upon and integrated concepts from biology, computation, and other disciplines to build key elements of its own foundations.
What's your most useful classroom activity or assignment?
Our student-run BioInnovation Group organizes basic skills-training activities to help onboard anyone who is interested in developing new lab skills. One skills-training activity involves a small competition in which students are asked to complete a number of measurement tasks that require them to find and use (while getting trained) various pieces of equipment in the laboratory.  They learn how to accurately measure and transfer different types of liquids, learn how to make complex mixtures, find various mixing and sample collection tools, and learn how to operate various commonly used instruments along the way. They collect and analyze data and compare their results against those of an expert. The person(s) that best match the expert win a small prize.
Learn how the VentureWell Faculty Grant supported a new program at UC Davis designed to fill gaps in the campus innovation and entrepreneurship ecosystem for biotechnology students. Watch the video below.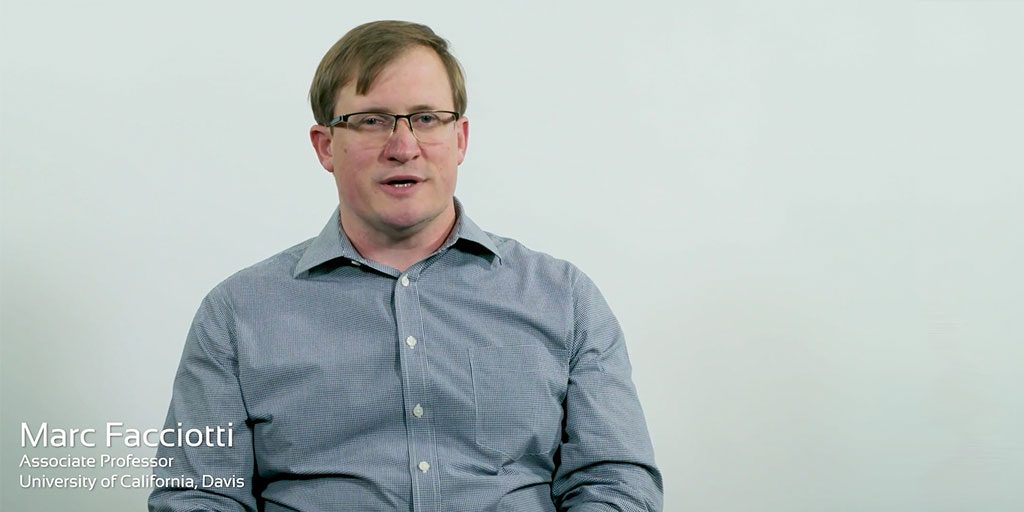 Learn more about the VentureWell Faculty Grants program here.