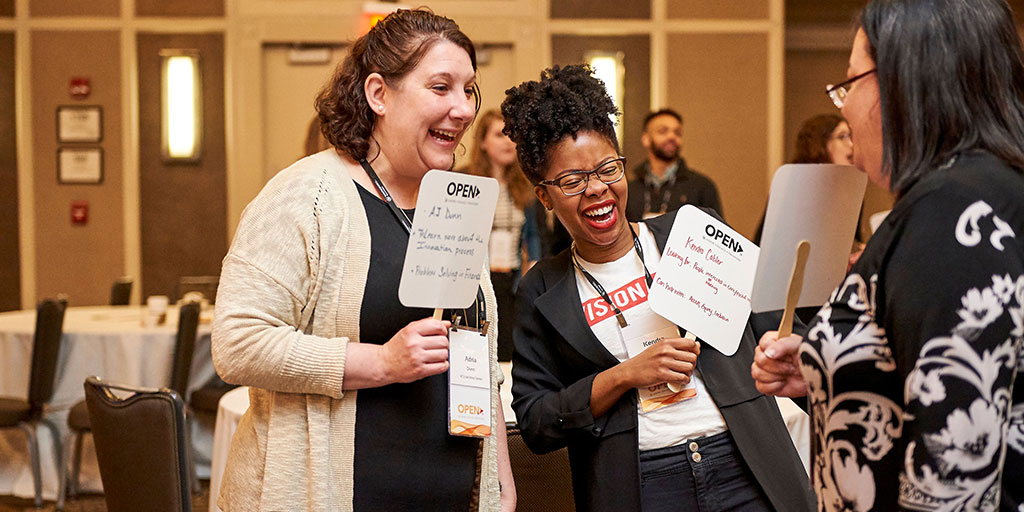 The VentureWell OPEN 2019 conference was one for the books. The conference, which took place March 29-30 in Washington, D.C., gathered together hundreds of representatives from across the innovation and entrepreneurship spectrum to share stories, start new collaborations, and learn best practices in the rapidly growing field of technology entrepreneurship education.
Below is a photo essay highlighting the engaging and inspiring conference.
Open to New Experiences
The conference kicked off with a lively discussion of what drew everyone into invention and innovation. The exploration from this session was used as the starting point of a competition (with prizes) for those that used this conference to deepen their connections and make plans to work together to achieve their goals.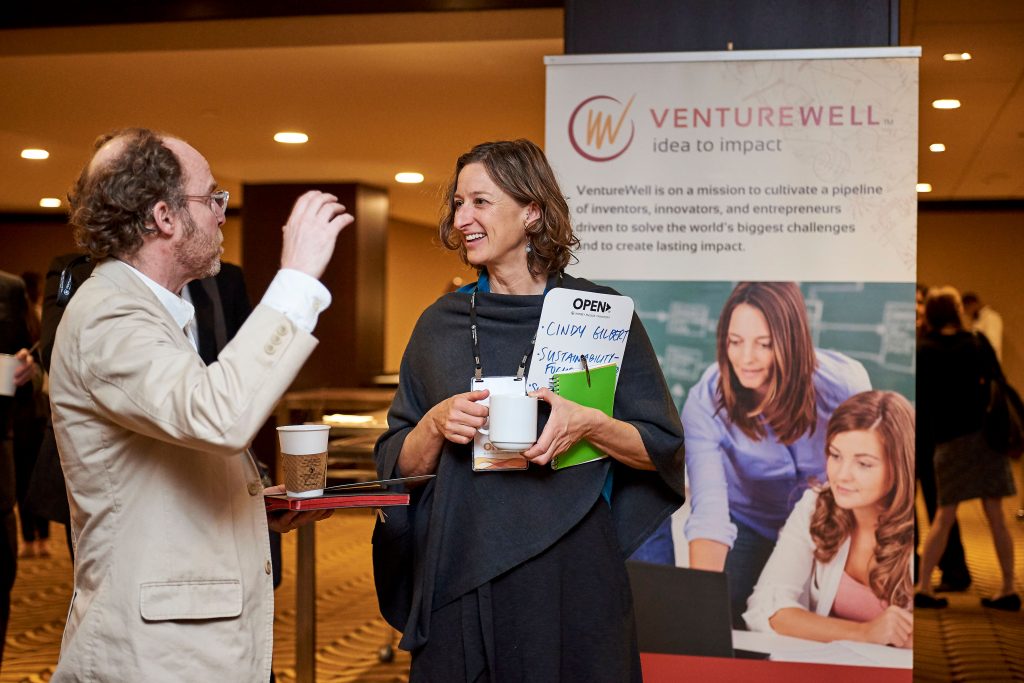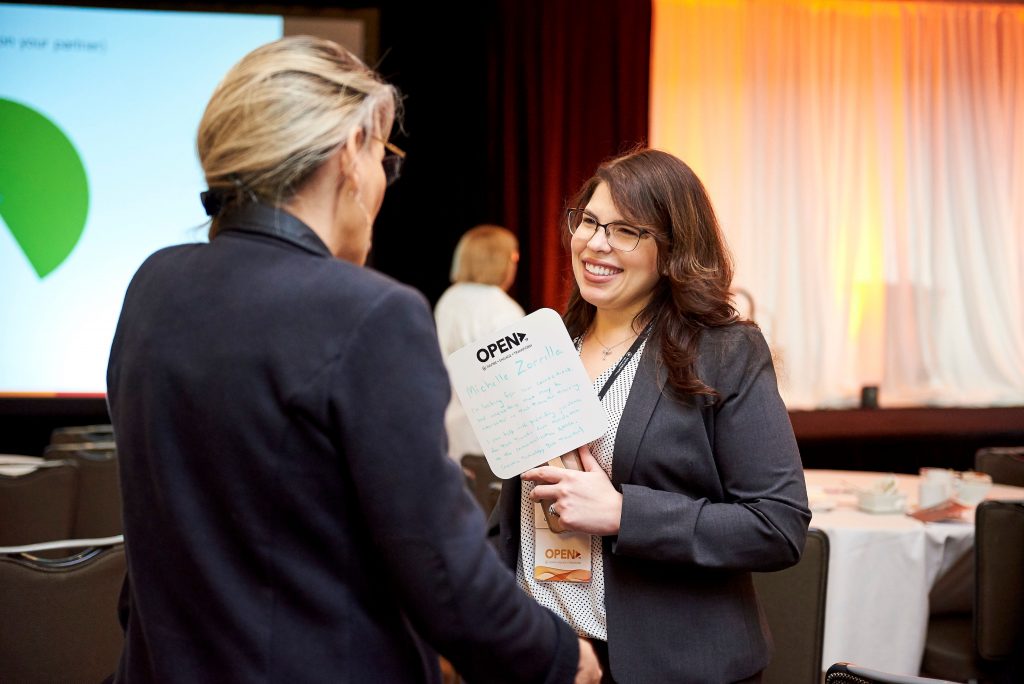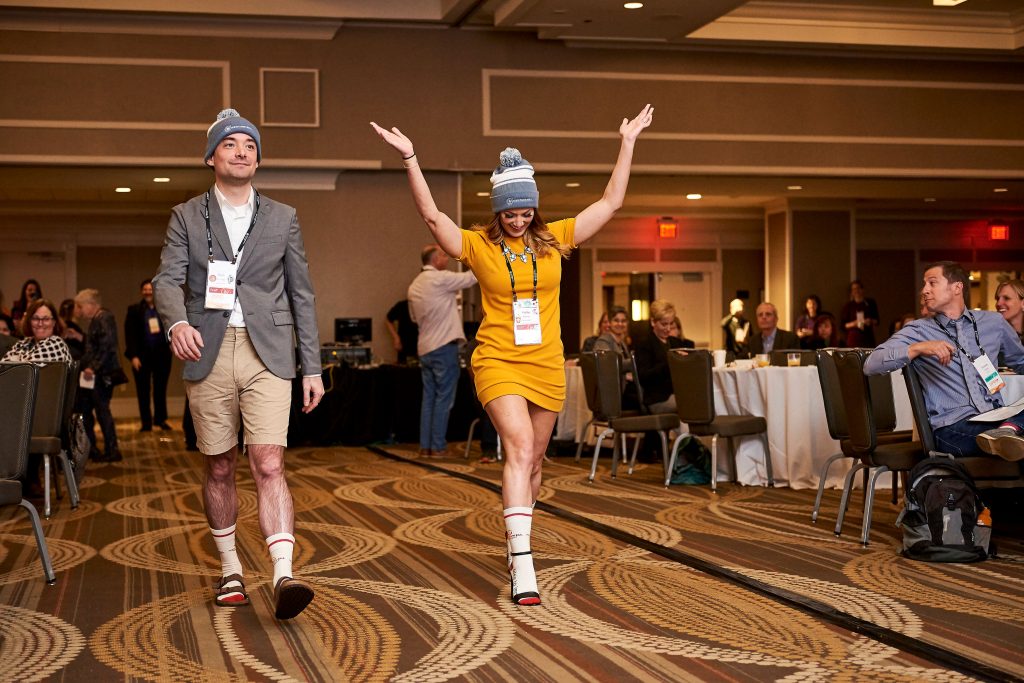 Open to Innovative Ideas
We organized this year's sessions into five tracks to help guide conference activity: Tackling Society's Biggest Problems Through Innovation, Expanding Participation in STEM Innovation & Entrepreneurship, Entrepreneurial Mindset & Innovation Culture, Venture Development & University Spin-Outs, and Ecosystem Development Through Off-Campus & Cross-Campus Partnerships. The sessions were designed to provide actionable information and valuable connections to take home.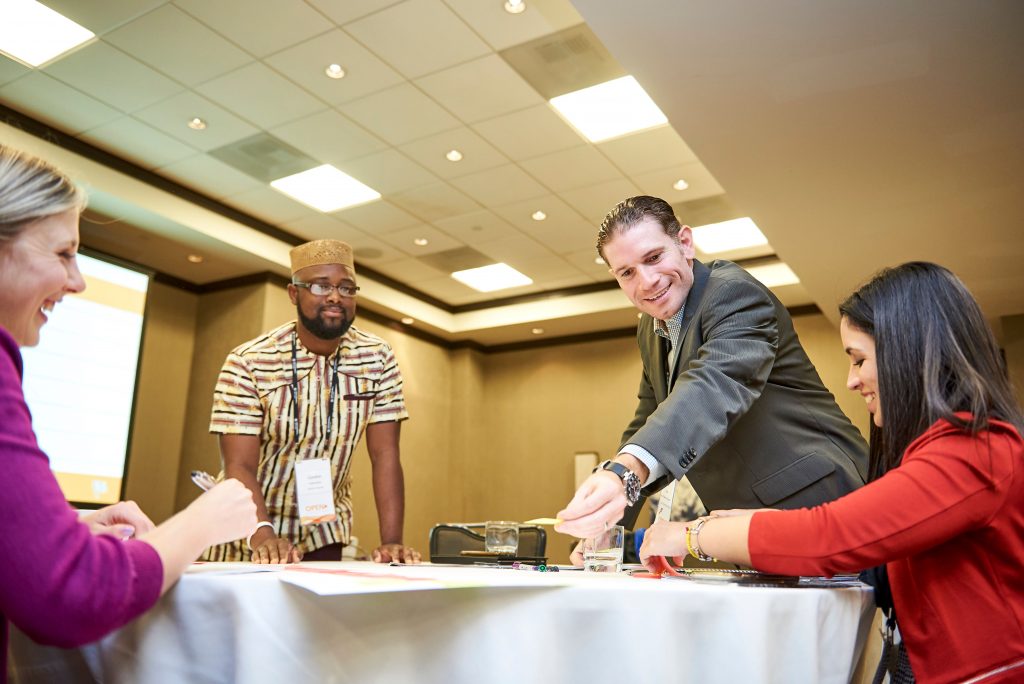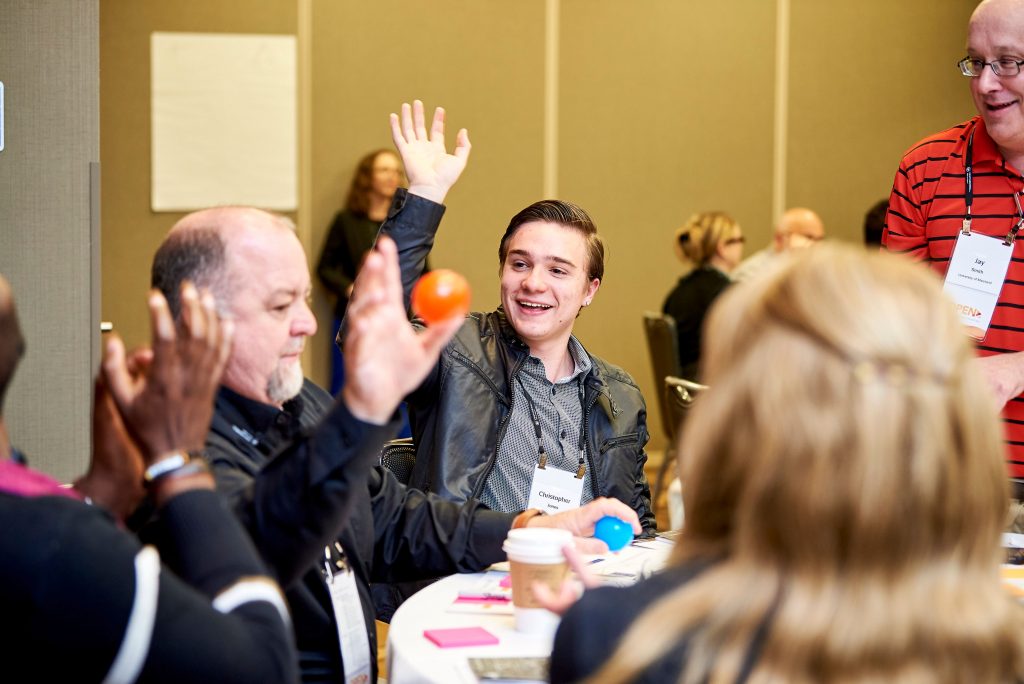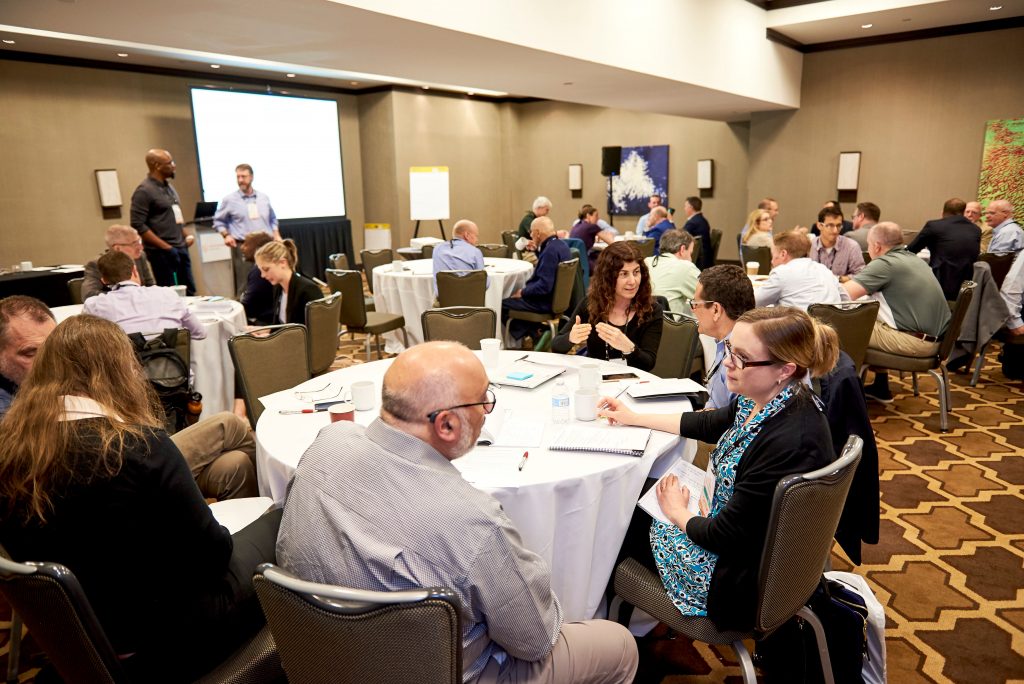 Open to Expert Insights
The Sustainable Practice Impact Award Luncheon featured an inspiring and informative speech by keynote speaker, Melanie Nakagawa. Nakagawa is currently the Head of Climate Initiative with Princeville Global, an investment firm focused on backing rapidly growing technology-enabled companies around the world. "For cleantech innovators and startups, I find that this is a really exciting time for investment to flow to those smart brains and smart ideas," said Nakagawa. "There's a growing ecosystem of investors to support the climate solutions of today and for tomorrow. We're also seeing industry interested in acquiring these innovative technologies and ideas that are coming out of the lab are moving into commercial production."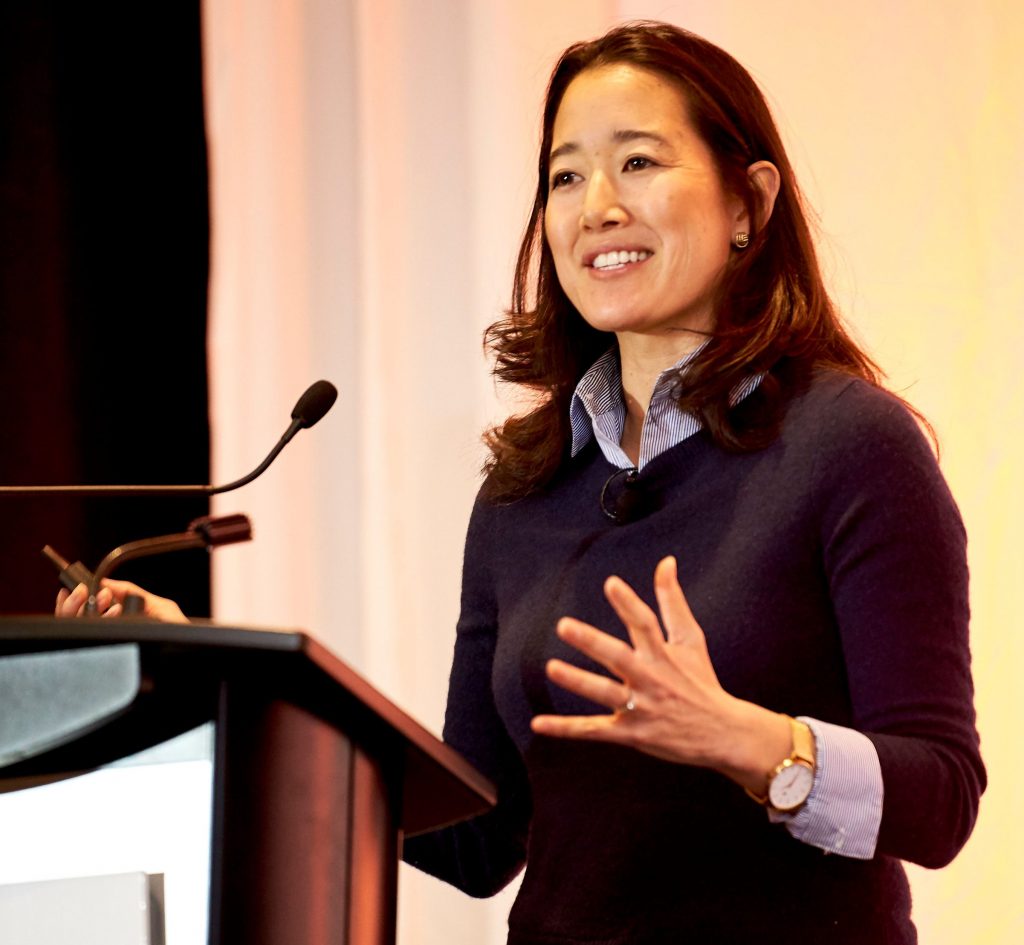 This year's Sustainable Practice Impact Award was given to Hazel Technologies. The company was honored for its innovation that helps reduce food waste and improve efficiency in the agricultural supply chain. Carol Dahl, Executive Director at The Lemelson Foundation, presented the award to Hazel Technologies' CEO and co-founder, Aidan Mouat.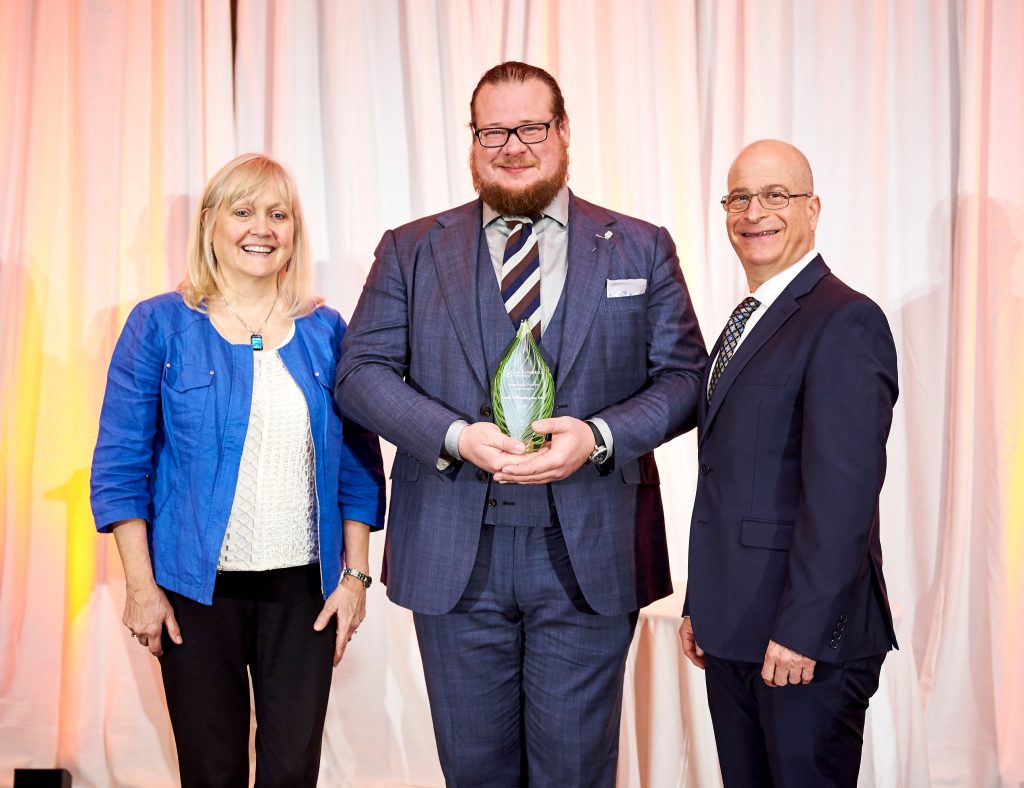 Open to Building Networks
Mission 2025 gave attendees the opportunity to let us know what topics and challenges in innovation and entrepreneurship education they would like to see addressed between now and 2025.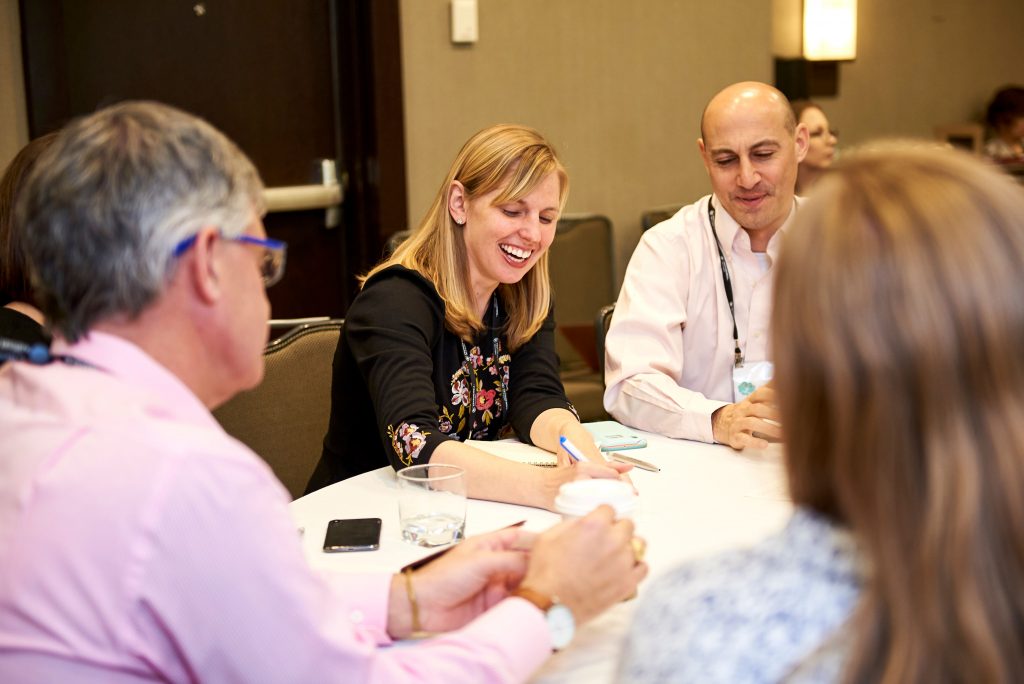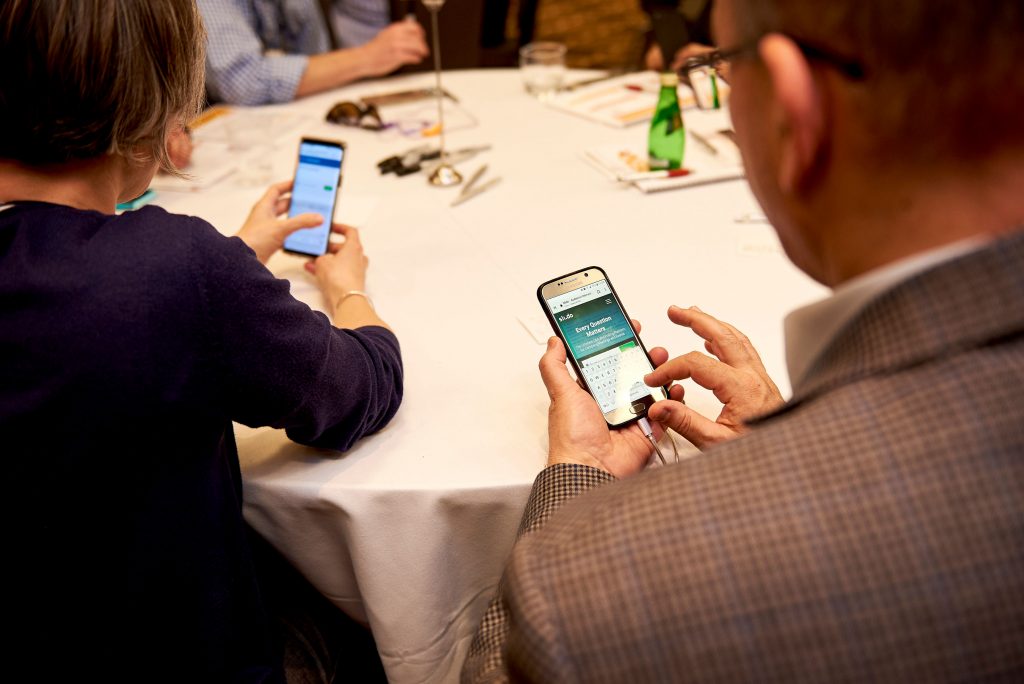 This year's poster session featured dozens of students and faculty discussing their research findings, projects, and program case studies with interested colleagues.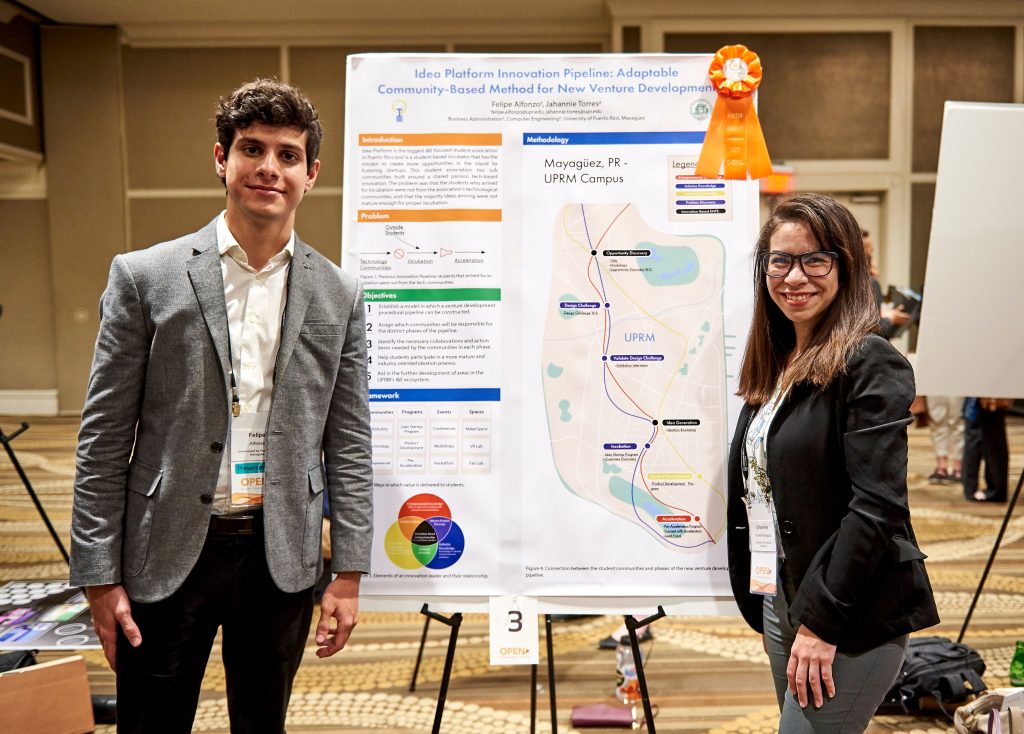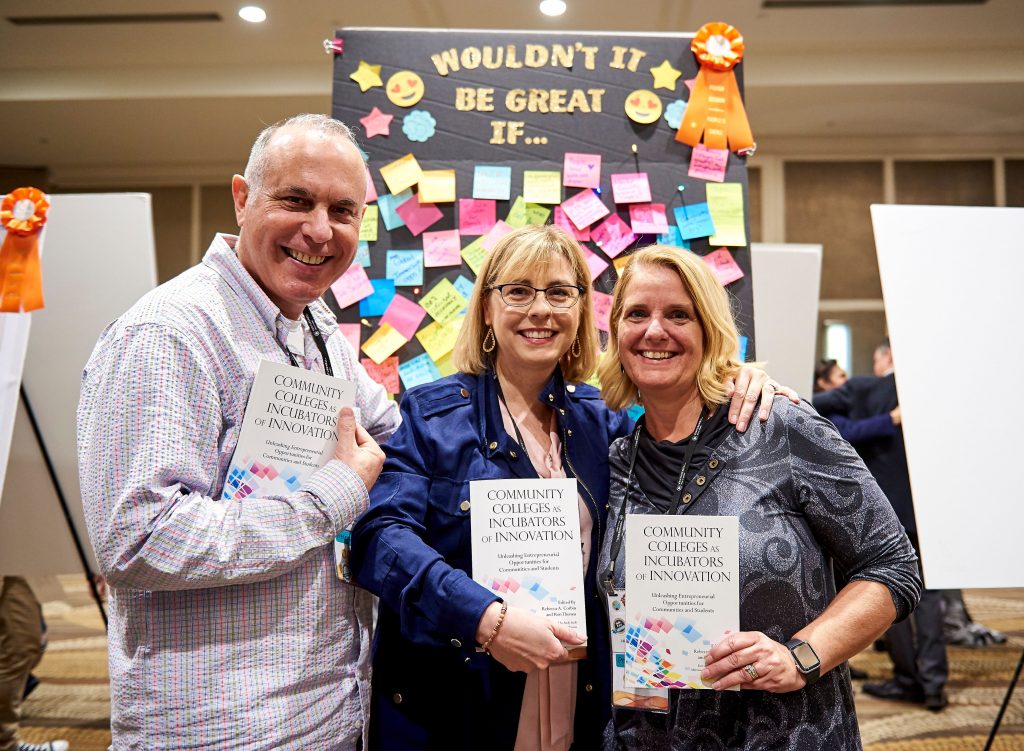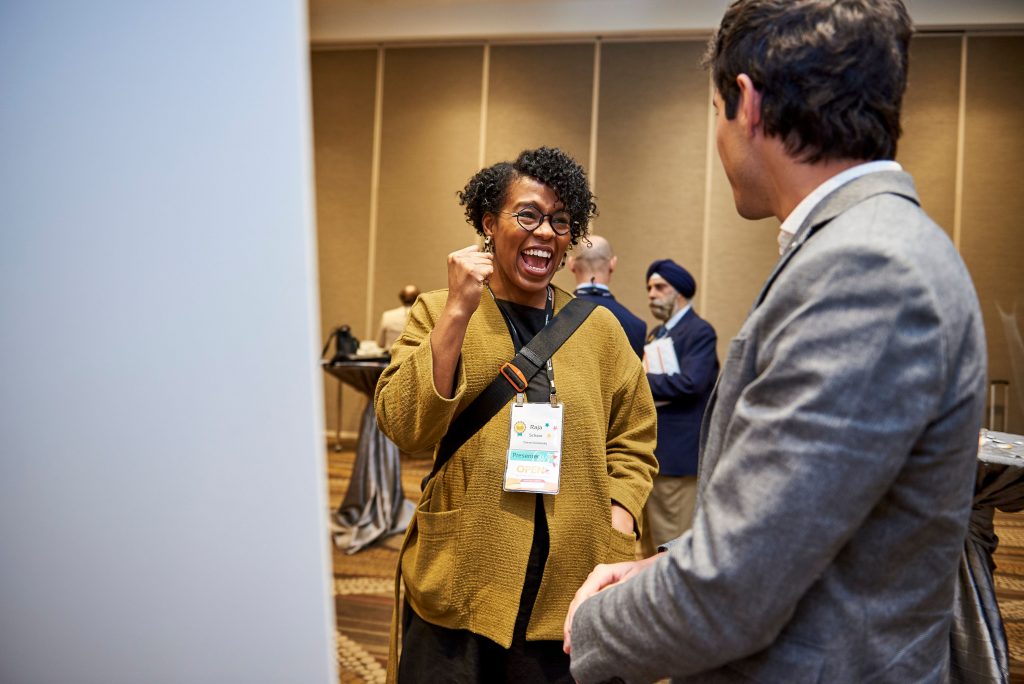 We capped off the conference with the OPEN Minds showcase and reception. Our top student E-Teams demonstrated their groundbreaking innovations and practiced their pitches to faculty as well as VentureWell's extended staff and funders. Burnflex took home the first place prize of $3,000. Second-place winner, DeOro Devices, took home $2,000, and third-place winner, Gaia, took home $1,000. Merciless Motors won the OPEN Minds Sustainability Prize.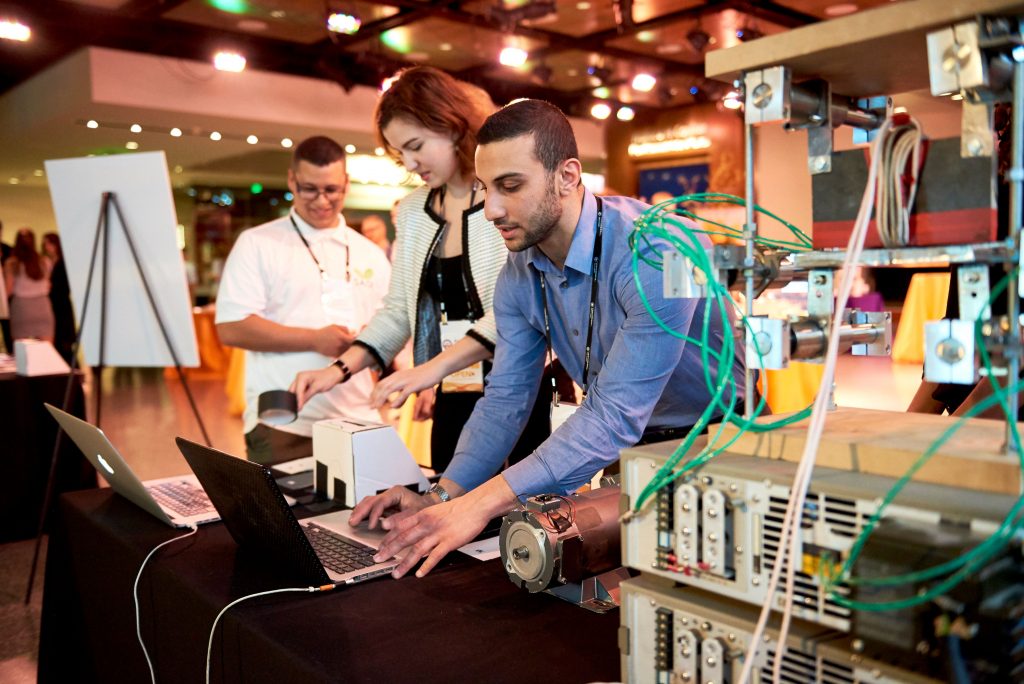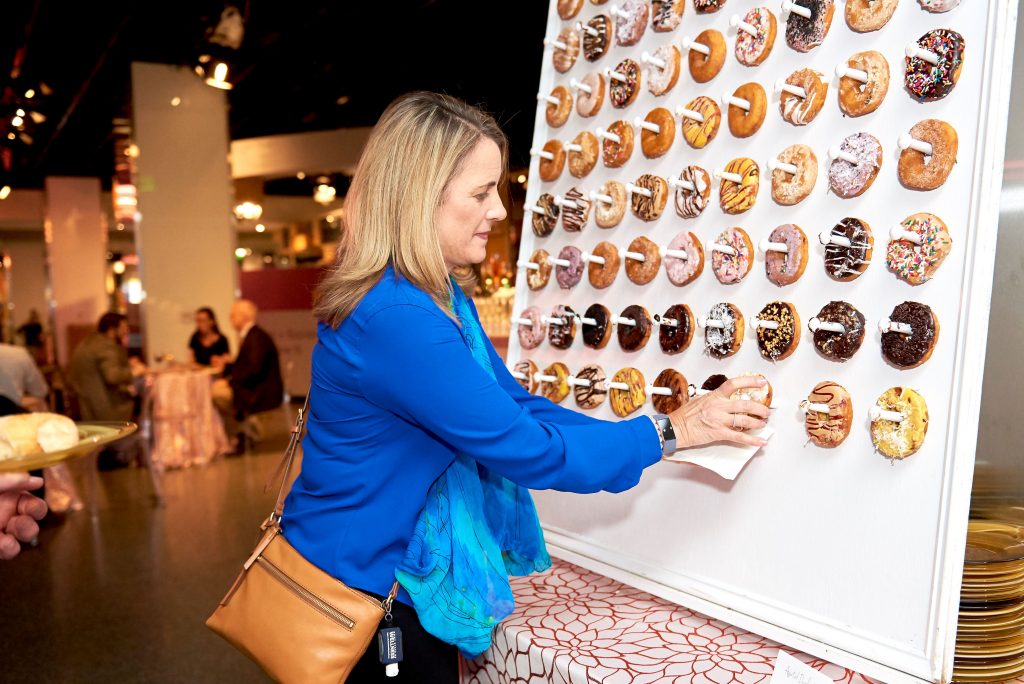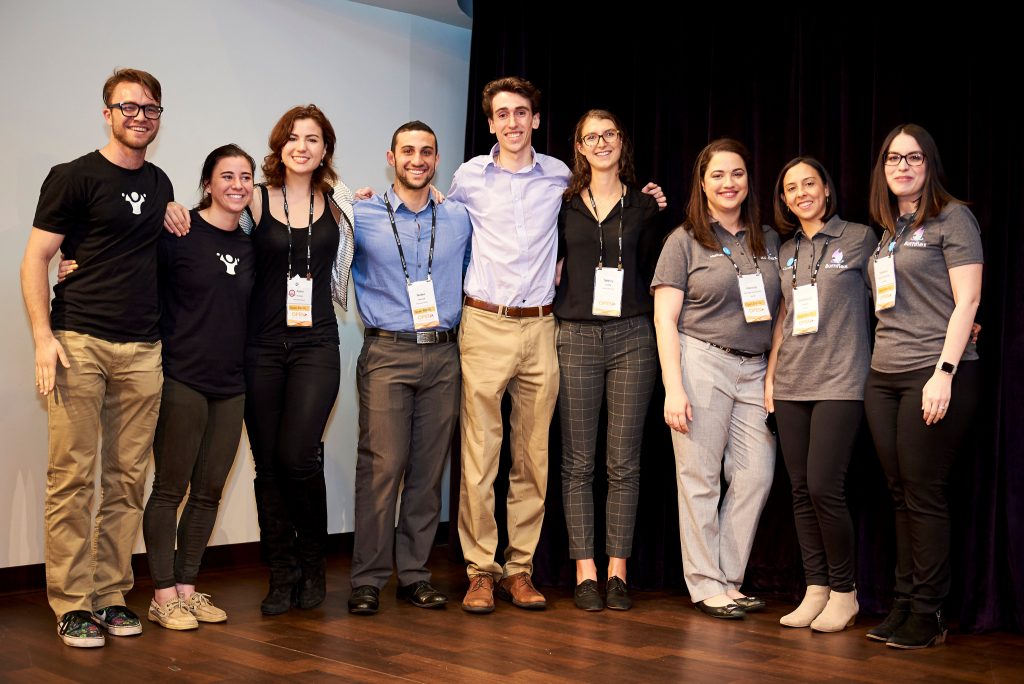 Many thanks to conference attendees for capturing their conference experience and sharing it on social media. Find more OPEN 2019 conference photos and videos on Twitter: #vwopen.