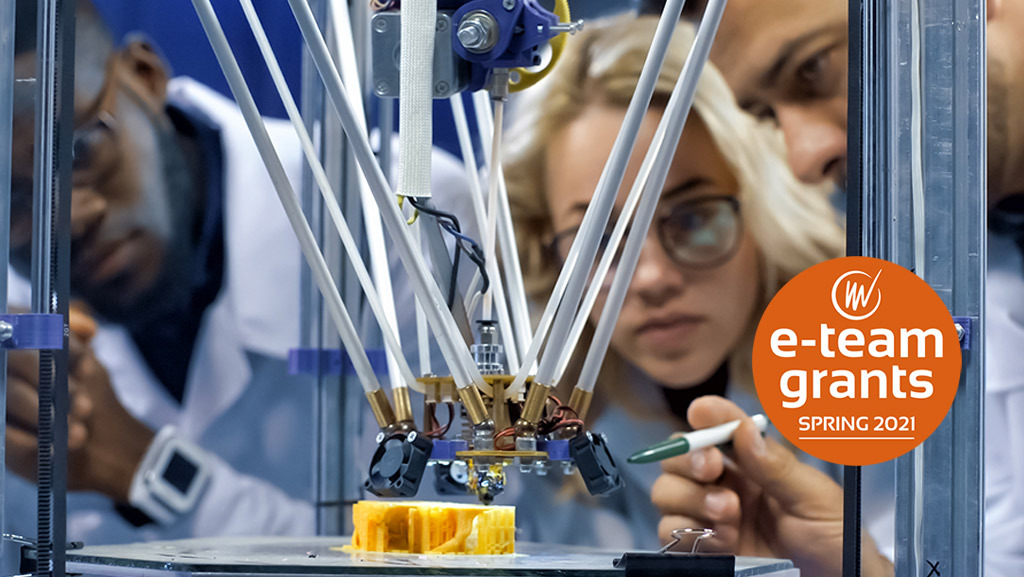 We awarded $70K in funding to 14 student teams developing high-impact innovations.
We are excited to announce the 14 early-stage student innovator teams who have been accepted into Stage 1 of our Spring 2021 E-Team Grant Program! The teams were chosen based on the potential for their innovation to have a significant positive social, health, or environmental impact.
Each team was awarded a $5,000 Stage 1 grant, which will support the teams in conducting customer discovery research, advancing prototype development, and establishing their intellectual property portfolio as they move their projects out of the university lab and into the market.  
In addition to funding, these promising innovators will take part in our intensive Pioneer training program. Designed to prepare teams as they set out on their entrepreneurship journey, the workshop will provide the training, coaching and mentoring, and peer networking opportunities these students need to further develop their innovation.
After completing Pioneer, the selected teams have the potential to advance to Stage 2 of the program, where they will receive a $20,000 grant and take part in the Propel training workshop.
From a radiation treatment device for cervical cancer, to an environmental sensing platform that can detect wildfires, the teams of the Spring 2021 E-Team cohort are aiming to improve life for people and the planet. Read more about our newest teams here:
---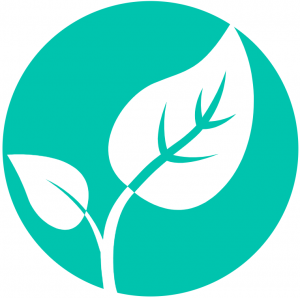 CuZ | The University of Texas at El Paso| Environment 
CuZ is developing an algaecide using copper-modified zeolite that avoids leaving residuals in water and reduces the harmful effects of freshwater algal blooms.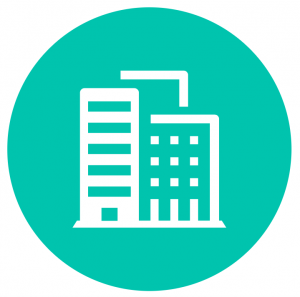 DemoCrete | Texas A & M University| Infrastructure/Building 
DemoCrete is developing a low-cost, energy-efficient concrete material using recycled construction and demolition waste.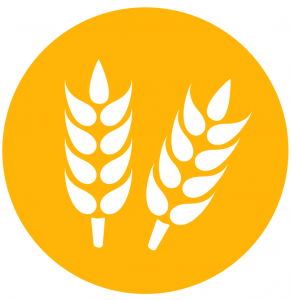 Earnest Earth Agriculture | University of Illinois at Urbana-Champaign| Agriculture 
Earnest Earth is developing a process to convert solid agricultural waste such as manure into biofertilizer using a patented bioreactor technology and proprietary microbes.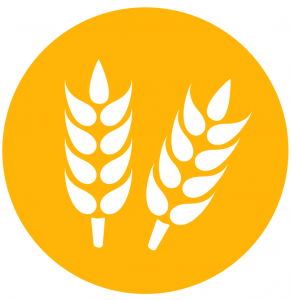 Foster Beelief | Savannah State University| Agriculture
Foster Beelief is developing an artificial beehive that imitates the honeybee's natural environment, protecting honeybees and increasing crop production.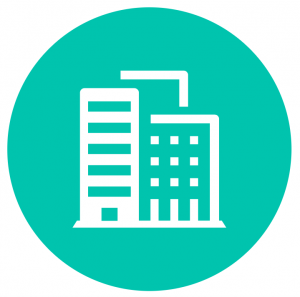 GW Airflow | George Washington University| Infrastructure/Building 
GW Airflow is developing a wireless sensor network that can detect airborne particles in workplaces and display spatial maps of particle concentration, enabling analysis and mitigation of workplace particle transmission.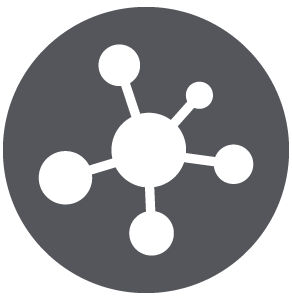 Impact Food | University of California-Berkeley| Other 
Impact Food is developing a scalable and adaptable food technology process to create a variety of nutritious, high-protein plant-based seafood products.

Karkinex | Rice University| Healthcare/Medical
Karkinex is developing a radiation treatment device for late-stage cervical cancer that increases the accuracy of the radiation targeting while reducing procedure length and complexity.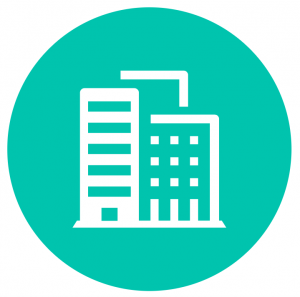 Kit Switch | Stanford University| Infrastructure/Building
Kit Switch is developing a toolkit of building components and layout plans to help developers convert underutilized commercial buildings into fully-functional housing.
LacNation | University of California-Riverside| Healthcare/Medical
LacNation is developing a novel process to freeze-dry and UV-sterilize donor milk products that retain essential biological nutrients for use in neonatal intensive care units.

Lignolix | University of Delaware| Energy & Materials
Lignolix is developing a process to convert biomass waste rich in lignin, an organic polymer in wood and plants, into low-cost additives that can replace traditional petroleum-based additives in personal care and cosmetics products.

Perch Wildfire Detection and Environmental Sensing | California Polytechnic State University-San Luis Obispo| Energy & Materials
Perch is developing an environmental sensing platform mounted on power lines that monitors the environment around power lines to detect wildfires sooner than current satellite-based methods.

Sensit-IV | University of Washington-Seattle Campus| Healthcare/Medical
Sensit-IV is developing a minimally-invasive diagnostic tool that uses open flow microperfusion technology to enable a more targeted assessment and treatment of shock.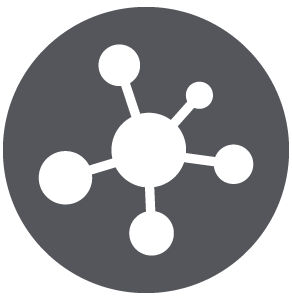 Sustainable Shoes Startup | Cooper Union for the Advancement of Science and Art| Other 
Sustainable Shoes Startup is developing a semi-permanent connecting mechanism and interchangeable parts to produce customizable shoes and reduce footwear waste.

Train of Four Device | Worcester Polytechnic Institute| Healthcare/Medical
Train of Four Device is developing a medical device that uses a thumb-mounted balloon to assess neuromuscular blocks in patients during surgery.
---
about E-Team grants
Through the E-Team Program, we have trained nearly 400 student teams and more than 800 student innovators. Our teams have raised close to $200M in follow-on funding and have launched 180+ ventures since taking part in our program. Learn more about E-Team Grants and how we support student innovators here.