VentureWell Program Officer, Samer Yousif, understands the challenges student entrepreneurs face when seeking support resources—he was once a student entrepreneur himself. Since joining VentureWell, he has a fresh perspective on how student entrepreneurs can maximize resources and opportunities both on campus and in the broader innovation and entrepreneurship (I&E) ecosystem. He shared his insights to help early-stage innovators make the most of the I&E resources available to them. (This article originally appeared on LinkedIn and is presented with updates here.)
During my sophomore year at the University of Texas at Arlington, I began working on a fintech startup focused on helping migrant workers receive international money transfers. Like other student entrepreneurs, I was looking everywhere for funding and training. I went through several business plan competitions, joined the entrepreneurship club, took entrepreneurship courses, and grabbed coffee with as many university-related entrepreneurs and investors as I could afford. However, I struggled with identifying opportunities for funding, training, and support outside of the business school and off campus.
My view of the entrepreneurial ecosystem for student entrepreneurs has shifted since joining VentureWell. Switching from the role of an entrepreneur to that of an entrepreneurship support facilitator has expanded my perspective on what resources are available in terms of funding and training opportunities for student-led startups. 
My time at VentureWell has allowed me to reflect on what resources and opportunities I could have maximized while I was a student entrepreneur. With 20/20 hindsight, I wish I had:
Taken stock of university resources;

Leveraged off-campus resources;

Participated in more competitions;

Maximized networking opportunities;

Participated in a summer program—with the entire team.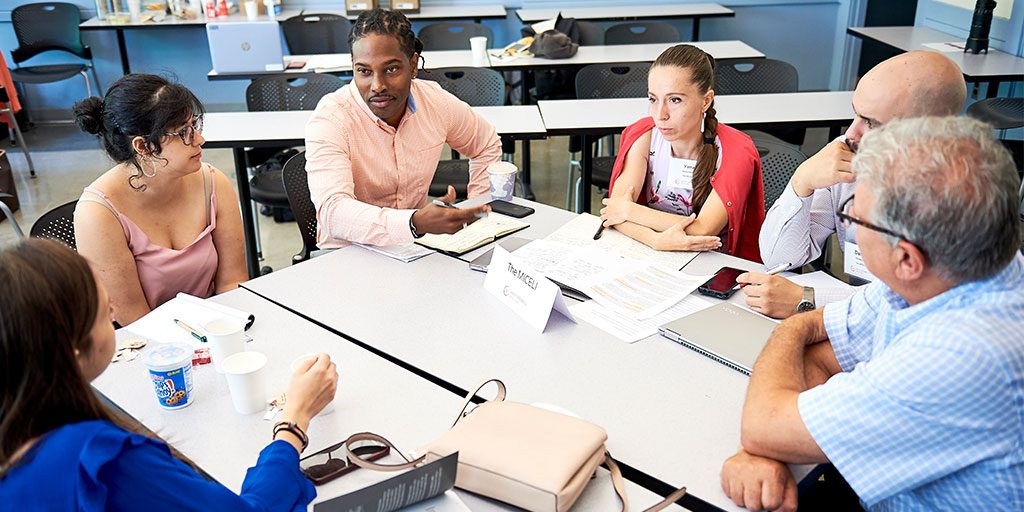 Take Stock of University Resources
During my undergraduate career, I was the president of the Entrepreneur Society on my campus. While this provided several opportunities, they were exclusively contained within the business school. At the time, our campus was still developing the entrepreneurial ecosystem; the programs, courses, and competitions were disconnected, each siloed in different departments.
I was in a bubble that limited my exposure to other ideas and experiences. If I were to do it again, I would find a champion on campus – a faculty advisor or administrator – to help me tailor a roadmap that included a more well-rounded pool of campus resources. For instance, I would seek out seminars or courses in the Communications department to help sharpen my writing or public speaking skills. Or I would visit my university library to find out what resources they have to offer student entrepreneurs such as makerspaces, workshops, or guest lectures.
Seek Support Off Campus
During my junior year, I was able to participate in the Student Entrepreneurship Fellowship at the University of Texas. The program was my first experience participating in an entrepreneurial training program that drew innovators from different campuses. They told me about other opportunities that I should be pursuing off campus.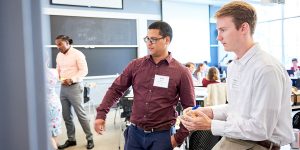 For instance,I learned about incubator and accelerator programs that provide student inventor-entrepreneurs with access to training, mentorship, office space, and sometimes even funding. Many incubators and accelerators are focused on specific verticals, which provides opportunities to connect with industry experts as well as startups with similar challenges.  Even more general incubators and accelerators can provide value to your venture as they offer networking opportunities with potential customers, investors, and partners within the ecosystem at large.
If I could do it over, I would have sought out a local or regional incubator to help de-risk my venture as much as possible. I would also use the incubator experience as a launching pad to enroll in a more sector-specific accelerator that could connect me with strategic partners and early-stage investors.
Take Advantage of Competitions
I participated in several business plan competitions and pitch events on campus – and performed well at most of them. However, I realized that winning a competition doesn't necessarily mean your venture is more likely to succeed – it just means you're good at pitching.  In retrospect, I would not have considered those competitions as validation for my idea or venture, rather as an opportunity to find gaps in my business model that I hadn't seen before.
If I were to do it again, I'd put more stock into the feedback and insights from the judges, mentors, and my peers. I would also stay in touch with mentors from the competition to let them know how I took their advice or to ask for guidance on developing a "now what?" plan: an outline of key next steps to take on my journey.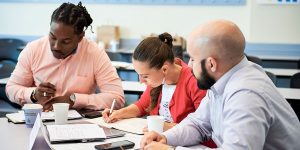 Maximize Networking Opportunities
I was a decent networker as an undergraduate. In fact, I landed a job at VentureWell through a connection I made back then, but I realize now that I didn't fully maximize my networking opportunities. I was connected to a local angel group, but none of the angels were necessarily focused on my industry.
If I were to do it again, I would expand my search for sector-specific mentorship – regardless of their location. I would leverage my alumni network more efficiently to find investors and industry experts through LinkedIn and the university's directory.  As an alumni now, I receive similar emails that I wish I'd sent back then.
Participate in a Summer Program With Your Team
During a summer break, I participated in an intensive training program focused on customer discovery that was based on the I-Corps curriculum. While participating in the program, I worked on identifying and validating the customer segments for my startup's business model.  Unfortunately, my co-founder couldn't participate in the program with me due to a too-good-to-pass-up internship offer. While we came up with a plan to keep him engaged in the training process, not working closely together at that early stage slowed the decision-making process on pivots and made our progress feel disjointed. Looking back now, I would have been more proactive in developing a plan of engagement and communication between us and with the program and explicitly established a framework for accountability. I also would have found some other way to continue working on the startup with my co-founder.  
Working at VentureWell, I've begun to realize the plethora of opportunities and resources available to student entrepreneurs. Whether it's leveraging your student status to utilize on-campus resources, or competing in the business plan competition circuit for undiluted funding and networking, student entrepreneurs have resources at their fingertips. If I were to do it over again, the first thing I would have done was to take an inventory of what resources were relevant to me, and maximized them to the best of my ability.
Teams can apply now for an E-Team Grant to unlock up to $25K in funding, along with sponsored entry into our Early-Stage Innovator Training Program. Learn more about upcoming cycles and how to apply.
Samer works on VentureWell's global programs, most frequently with the U.S. Department of State's Global Innovation through Science and Technology (GIST) initiative. Prior to joining VentureWell, he spearheaded the North America outreach strategy for a global competition while at Ashoka. Samer has a Masters of Global Policy Studies with an emphasis on international entrepreneurship from the University of Texas at Austin.