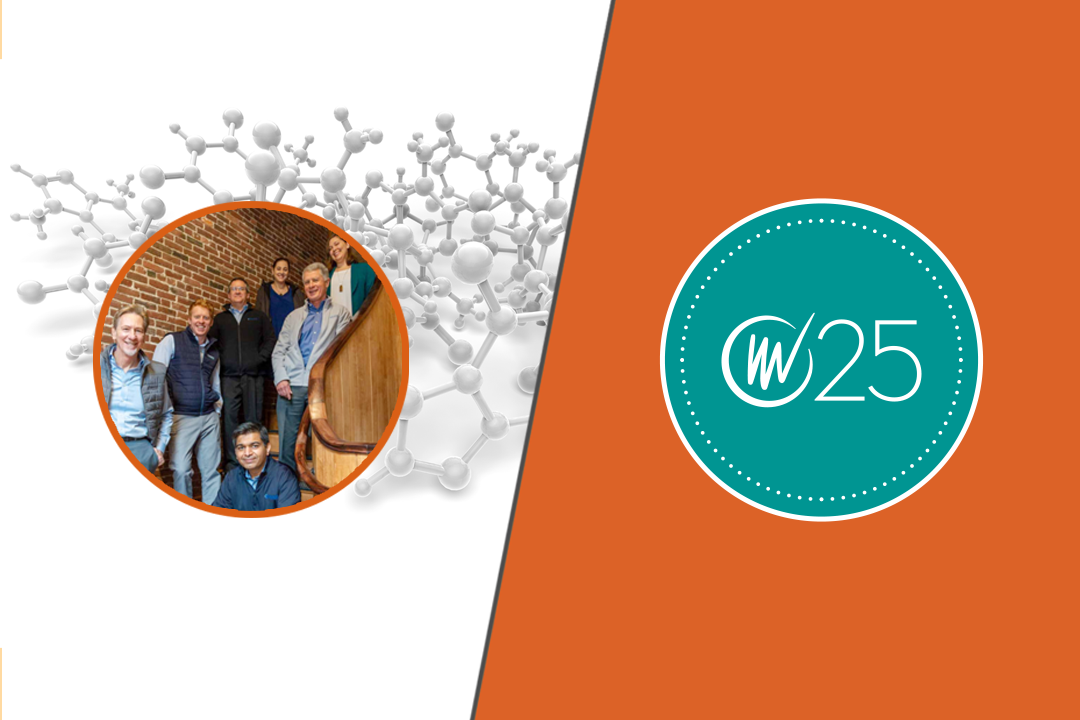 Gastric bypass surgery can be life-saving for patients with severe obesity, but in the last two decades, clinicians have discovered that the procedure can also be a remarkable therapy for patients with type 2 diabetes effectively bringing the disease under control. In 2014 Kevin Colbert and a team of graduate students at Johns Hopkins' Center for Bioengineering Innovation and Design (CBID) decided to dig a bit deeper into the phenomenon—not as a medical mystery, but as a therapeutic opportunity.
"What is amazing is that patients are regaining glycemic control with this procedure, and the effect is immediate and durable," explains Colbert, cofounder of Glyscend Therapeutics, the biopharmaceutical company that he and two other students spun off from their CBID graduate design project, with early support and training from VentureWell. "The problem is that surgery is clearly invasive. Our team identified a medical need that could be interesting to focus on, and tried to come up with non-invasive solutions to achieve the same goal."
In short, Colbert and his team hoped to find some method of mimicking the benefits of gastric bypass surgery without the risks and costs, a development that would be life-changing for the roughly 500 million people worldwide suffering from type 2 diabetes, and potentially many others who struggle with obesity. After a seven-year journey fittingly marked by its own twists and turns, Glyscend has now arrived at its answer: a pill containing a nonabsorbable polymer that temporarily coats a key region of the upper gastrointestinal tract. After promising results in pre-clinical studies, the company completed a $20.5 million series A round in early 2020, and will be initiating human clinical trials of its drug in Australia later this year.
building a better barrier
Why rerouting the intestine resolves type 2 diabetes is not entirely understood, but researchers have determined that the effect occurs when food is diverted from the duodenum, the section of intestine just below the stomach. Altering the interaction of food and the intestinal wall in that region, they have found, creates changes in hormonal signaling between the gut, liver, and brain, helping correct blood-sugar imbalances and other metabolic conditions associated with diabetes, while reducing body weight.
The CBID team knew that other practitioners had successfully used medical devices to replicate the bypass benefits, for example by lining the duodenum with a plastic sleeve. While effective, Colbert notes, the medical-device approach still requires surgery and raises its own safety concerns. Seeking an even less invasive technique, the team initially came up with a novel therapy: a swallowable capsule filled with hundreds of small plastic patches that would release in the duodenum, adhere to the mucus, and form a temporary lining to prevent food from interacting with the intestinal wall.
Moving forward with that idea, the team began winning recognition and support, including grants from VentureWell in 2014 and the National Science Foundation (NSF) in 2015. Colbert and his Glyscend co-founders also took part in VentureWell's Pioneer and Propel workshops (called Stage 1 and 2 E-Team training at that time).
"We pitched our concept and received feedback," Colbert recalls. "At that point in the development of Glyscend, that was exactly what we needed—to hone the story." Through VentureWell, the team learned of the NSF's I-Corps program, which in turn helped them apply for and receive other large grants.
a pivot to a polymer
But in early development of the patch concept, some flaws emerged. "We had some difficulty with reducing that concept to practice," Colbert recalls. "Very practical considerations, like, how do you get the patches to not stick to one another once they are released from the capsule? And how do you ensure that you're getting sufficient coverage in the intestine because of the limited amount of patches that you can load into a pill."
The key breakthrough came through interactions with leaders in the biotechnology field. Thomas Jozefiak, an expert in polymer therapeutics and now the company's Chief Science Officer, "took our first concept, refined it, and solved a lot of those issues by transitioning to a polymer therapeutics approach, which resulted in our current therapeutic embodiment," Colbert explains. A patient would take a pill before meals; the therapeutic dissolves in the low pH of the stomach, then moves as a liquid to the duodenum where it is activated by the elevated pH, and interacts with the intestinal mucus to form a temporary barrier. The polymer is adherent for several hours and then passes through the digestive tract without being absorbed.
If the upcoming clinical trials are successful, Glyscend's approach would offer an attractive option for patients with type 2 diabetes and obesity, two conditions whose current treatment is complicated and costly. That prospect has helped earn the company early financial backing from, among others, the Maryland Innovation Initiative, Johnson & Johnson Innovation, and the Janssen Research and Development 2016 World Without Disease QuickFire Challenge.
the importance of early support
Early support from VentureWell was key, Colbert says. "It was validation that we were on the right path, and it was also tied to a helpful financial grant," he explains. "Early on, when Glyscend was entirely grant-funded, we were constantly looking to win the next grant or award in order to extend our runway. Each win would provide opportunity to ramp up company research and operations, which would in turn provide the ammunition for the next grant application, and the cycle continued. VentureWell plays a really important role in that early-stage technical development." He added that if it were not for that early support, "many companies, including Glyscend, likely would not still be in existence."
Today, with its $20.5 million Series A round completed in early 2020, Glyscend is poised for its next chapter. Led by CEO Ashish Nimgaonkar, M.D., a gastroenterologist and the former faculty mentor for Colbert's CBID team, the company has expanded to seven employees and moved to new facilities in Lowell, Massachusetts, north of Boston. The upcoming clinical trials will be key to Glyscend's future, Colbert notes, but looking back, he appreciates that the company's journey has been a deliberate process that allowed the team to grow and learn.
"It's a good story in that we hit every stage of funding," he says. "There was no quick leap to securing the Series A. At the beginning we had a young team that needed to learn on our own how to take those steps, and also, without a long track record of success, it was unlikely someone was going to take a leap on a big check, even though the data has been strong from the beginning."
Echoing the findings of a recent VentureWell assessment of its E-Team programs, Colbert notes that VentureWell's multi-faceted support for new entrepreneurs allowed Glyscend to steadily build a foundation for its current success.
"The tenets of VentureWell, in terms of the training, grant funding, and the networking, are valuable collectively," Colbert says. "I am very much in favor of that model. Not every grant or award that we won had all three, and especially for early-stage companies, the combination is invaluable."
Learn more about innovators we've supported over the last 25 years:
HandHero: life after a startup
AeroShield Materials: building a greener window
Sensatek: a childhood dream, turbo charged
Vail Norton of Keen Healthcare: rejecting the limits of disability
The E-Team program supports dedicated science- and engineering-based student teams from across the nation in bringing their high-impact innovation out of the lab and into the market.