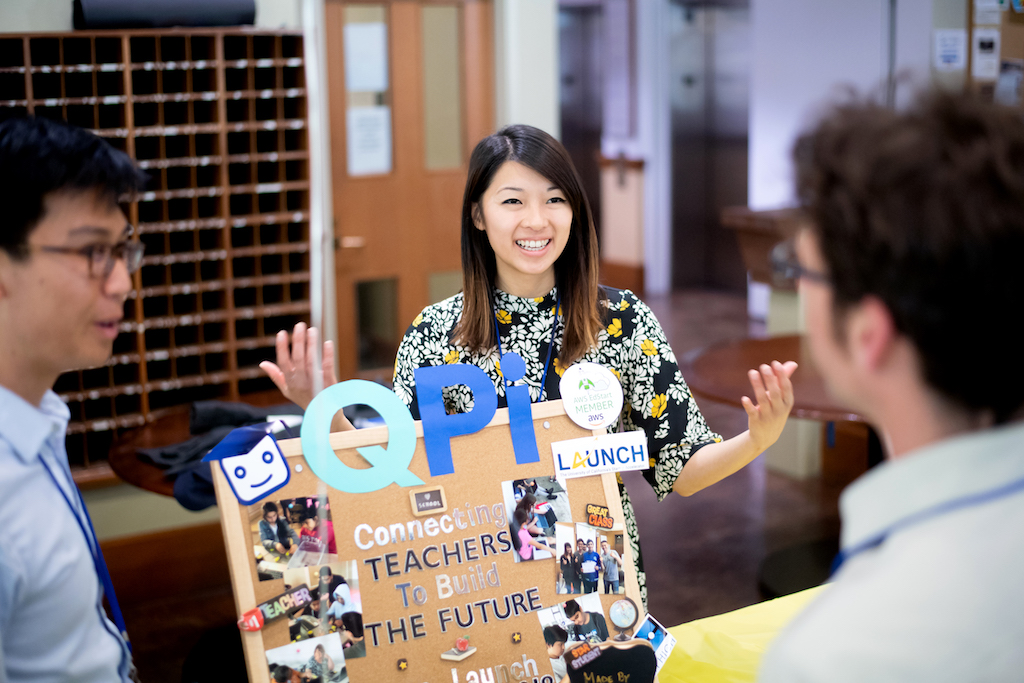 We updated this article to illustrate how UC Berkeley created a program to foster a more inclusive and welcoming environment for non-STEM students to explore ideas and solve problems. The article was published originally on May 22, 2018.
Chances are, first-year students seek guidance from faculty about innovation and entrepreneurship activities on campus. But how can faculty help students identify the programs or resources that most align with their personal and professional interests—and ultimately generate a robust pipeline of innovators who are well-equipped to embark on an entrepreneurial journey?
We recently spoke with Rhonda Shrader, Executive Director of Entrepreneurship at the Haas School of Business at the University of California, Berkeley, and Eli Velasquez, Director of Venture Development at VentureWell about how faculty can help students make the most of a campus innovation and entrepreneurship ecosystem. Shrader develops entrepreneurship curriculum for 2,000 students across four programs. She's also the  Executive Director for National Science Foundation (NSF)
I-Corps Bay Area Node. Velasquez has extensive experience developing and leading regional, national, and global startup support programs on and off campus.
Help Students Help Themselves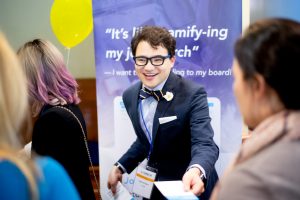 Navigating the innovation and entrepreneurship activities on campus can be overwhelming, especially at a large university. "There are 80 different initiatives and programs at UC Berkeley," said Shrader. "It was challenging for students to identify and prioritize the right resource or activity based on their major and interests." According to Shrader, it was also difficult for faculty to keep up with all of the new resources and activities popping up around campus.
To help students and faculty get a handle on the magnitude of the ecosystem, Shrader encouraged a team of students to design a guide outlining campus-wide initiatives and programs. One student even founded a company called Bear Founders to connect students across different disciplines on campus who are working on both projects and real companies.  "These projects made a big impact. We realized that student-to-student word-of-mouth communication is infinitely more powerful than teacher-to-student recommendations."    
According to Velasquez, such student-led projects like developing a practical ecosystem guide or a social networking site is good training for their innovation and entrepreneurship journey. "Entrepreneurship is all about problem solving," he said. "When they're working on their venture in the real world, they won't be spoon-fed solutions. They need to develop their own. The sooner they practice solving problems in an innovative way, the better."
Encourage University-Wide Collaboration
As mentioned above, not all faculty at UC Berkeley were aware of the many different innovation and entrepreneurship-related resources available on campus. Shrader saw this as an opportunity. She collaborated with a small group of faculty across the major schools to coordinate programming efforts and develop a resource pipeline for students.
"Students look to faculty for guidance," said Shrader. "If we don't know what's available, how can we be of service?" The multi-department programming initiative paid off. Faculty no longer have to say "No" or "I don't know" to a curious student. "Now we can say, 'We don't offer that particular resource, but you can access it elsewhere on campus,'" she said.    
The programming initiative also helped faculty identify resource gaps in the ecosystem. "Once we started looking at the big picture, we thought of other ways to better support students," said Shrader. Velasquez encourages key players in a university ecosystem to collaborate early and often. "Departmental silos are detrimental to a healthy ecosystem," he said. "Work together to not only develop programming and resources, but to step back as a group to assess what's working and what needs to improve. And don't forget to listen to student feedback. Their input is critical in the continuous improvement process."
Ensure All Campus Resources are Inclusive
According to Shrader, it was a challenge at UC Berkeley to make sure non-STEM students who were curious and wanted to solve problems felt welcomed and encouraged to explore their interests. "We often find that non-STEM students feel intimidated when they walk into a hackathon full of techie folks in hoodies," said Shrader. "The perception that they weren't welcome was a barrier. We wanted to reduce that friction."
To address the issue, Berkeley StEP was born. Serving as a faculty sponsor, Shrader worked with student organizers to create and deliver a 10-week pre-accelerator curriculum connecting UC Berkeley STEM, design, law, and I-School students for a real founder experience. "Everyone who was willing to work hard, was welcomed," said Shrader.  "More than 80 students completed the course, from first-year undergrads to MBA students to PhD students. I was impressed by how creating a safe, structured, and inclusive space enabled the teams to explore and shine."
During the program's Demo Day, the top two teams were female led. The second place team, Voca, included students from diverse backgrounds. Team members with linguistic, design, economics and business backgrounds partnered with computer science and MechE experts to create an MVP that has great potential to address a growing need among conversation designers: the people who create the UX for Alexa, Siri, and IVRs.
Cultivate Accidental Entrepreneurs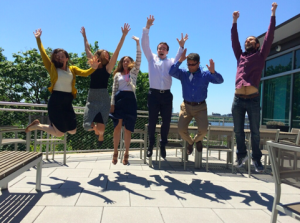 As UC Berkeley built awareness of and access to more entrepreneurship activities on campus, Shrader noticed an increase in "accidental student entrepreneurs." "It's so rewarding to structure opportunities that let people experience entrepreneurship who otherwise wouldn't have thought about it," said Shrader. 
Take the example of Shannon Herline, an evening/weekend MBA student who participated in a hackathon focused on treating Lyme Disease. "Her twin sister had the disease, so she was motivated to participate in an activity that could help lead to a cure," she said.  Herline and a classmate showed up without a team, but quickly connected with a data scientist from UC San Francisco and a coder who was an alum from UC Berkeley. By the end of the weekend hackathon, the newly formed team created a working prototype – and won the local round of the event. The team went on to two more rounds, one of which took place at MIT where they connected with a joint PhD-MD student from MIT and Harvard. From there, the team went on to win the national competition and presented their work at a White House conference.
"They're now Clymb Health and still actively working on the project," said Shrader. "The team picked up a new co-founder from UC Berkeley's School of Information, finished the I-Corps program, and plans to apply for an SBIR grant. The curious student looking to help her sister is now well on her way to help a large population suffering from the disease."
Helping Students Tailor Their Roadmap
As many students are quickly becoming innovators and entrepreneurs thanks to an increase in entrepreneurship activities on campus, it's important that faculty work closely with students—as well as other key players in the ecosystem—to ensure they have access to the right resources and opportunities. "There is no secret formula to developing an ideal innovation and entrepreneurship roadmap," said Velasquez. "Faculty are the best resource to help student innovators identify and maximize available entrepreneurship activities, ensuring they have a solid head start on their journey."
How do you determine what resources student inventor-entrepreneurs need—and when? Use our Venture Development Framework to help inform the development, implementation, and evaluation of programs supporting early-stage innovators.