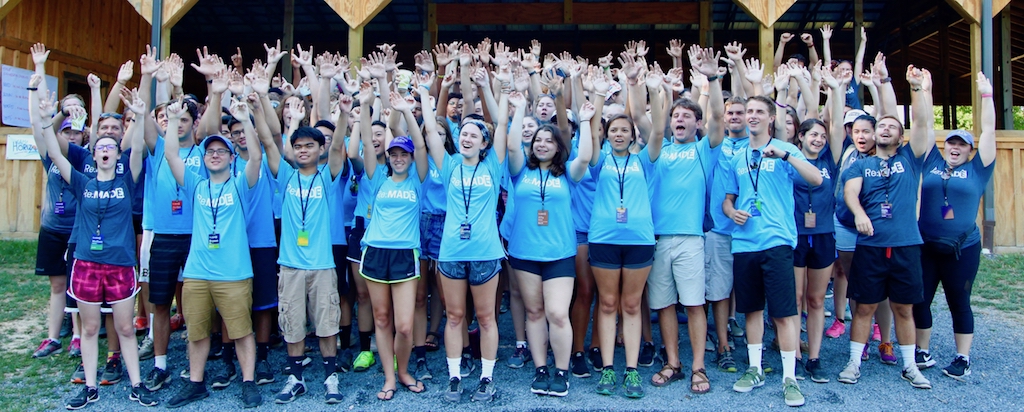 Don't call them freshmen. Many incoming first-year students are quickly becoming innovators and entrepreneurs thanks to universities offering curriculum and programs that begin shaping students' entrepreneurial mindset from day one on campus.
In the past, most engineering students spent their first two years at college knocking out their prerequisite courses before they ever saw the inside of a lab or makerspace, or joined teams to prototype and pitch an invention or idea. Not these days, as more universities are introducing innovation and design thinking courses early, allowing first-year students to unleash their curiosity and creativity.
The thinking behind the shift: adding invention education to the first-year college experience can increase the pipeline of student innovators and cultivate an entrepreneurial mindset, boost college's retention rates, and serve as a recruitment tool for students eager to sink into hands-on projects.  
Examples of Early Exposure to Innovation and Entrepreneurship
Last year, Oregon State University (OSU) began offering an entrepreneurial-focused program to first-year students of any major called Launch Pad, which allows them to work in teams to develop a venture or innovative project. Students have access to the DAMlab Makerspace, learn how to deliver a pitch, and have support from faculty mentors.
With this change, OSU Instructor and Program Manager of Student Engagement, Jennifer Villalobos, said the College of Business boost it's retention rates from 78% in 2015 to 90% in 2017. "We found that our students were more engaged and connected within the college," Villalobos said. "They're also working in teams and learning the foundational pieces of communication and collaboration that will serve them throughout their college experience."
Michigan Technological University recently launched a pilot program to introduce design thinking methodology into the first-year curriculum, supported by a VentureWell Faculty Grant. Students are required to form teams and develop innovative solutions for a self-identified problem, using design thinking concepts, including ideation, prototyping, and testing.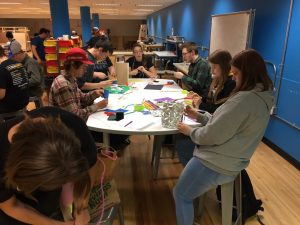 While still in its infancy, Mary Raber, co-director of the Innovation Center for Entrepreneurship and assistant dean of the Pavlis Honors College, says the curriculum is helping students develop an entrepreneurial mindset at a crucial time.
"It's important to catch the students early in their education in order to engage them in the process of developing an entrepreneurial mindset," Raber says. "Early exposure allows them to see themselves as innovators and problem solvers much earlier in their educational experience. They're considering themselves game changers—people that can actually improve the world around them and have an impact."
Raber also said that the first-year college experience includes learning how to work in teams in a collaborative environment, which instills a sense of community. "This is an important framework that students can carry forward into their second, third, and fourth years," she said.
At James Madison University (JMU), incoming engineering students are introduced to entrepreneurial thinking immediately through an intentionally designed innovation and invention learning ecosystem for all first-year students. The year begins before students set foot on campus with students attending Re:MADE Camp for two days before university orientation, where they participate in engineering mindset, design, and community-building activities. The year ends with first-year students presenting community engagement projects at the annual Madison Engineering xChange, a symposium celebrating the joys of engineering project work.
Justin Henriques, an assistant professor in JMU's Department of Engineering, says this early exposure introduces students to resources on campus that will help them as entrepreneurs and innovators. "Students learn about the ecosystems that exist on their campus, which allows them to leverage those resources for future endeavors," Henriques says. "In other programs, they might be a junior or senior working on a really cool project and just then realize, 'Oh wow, there's an accelerator program I could have joined.'"
How Faculty Can Shift the First-Year College Experience
When Henriques and his colleagues began exploring how to shift JMU's first-year college experience, he said he sought advice from other universities who were already embracing a change.
"We borrowed and built off of what other schools were doing and adapting it to our context. We especially called on the VentureWell Pathways in Innovation network for guidance," he said.
Henriques said he also began thinking about the "customer journey of the students" in their first year, which allowed him to pinpoint co-curricular opportunities. "We tested curricular or co-curricular interventions that would facilitate those students building an entrepreneurial mindset," he said.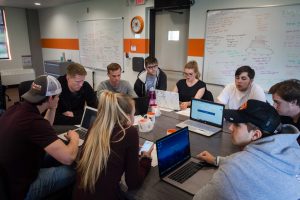 At Michigan Tech, Raber says she and her colleagues applied design thinking methodology to determine how to introduce that concept to incoming students. "We went through the design thinking phases and built on things that worked," she said. "We're learning from these experiments." 
Already, Villalobos says she's able to use OSU's new first-year college experience as a powerful recruitment tool. "At a recruiting event, we had 3D printers and different student-made products. Students were saying, 'This is why I chose OSU,'" she said. "Students want this cool, hands-on experience from these programs."
The Takeaway
From summer camps to unique curriculum, schools are building off of each other to create the most hands-on, entrepreneurial-focused first-year college experience they can offer. Our interviewees say that introducing students early to an innovation mindset has a host of benefits, including boosting a school's attractiveness to incoming students, increasing retention rates, and building a pipeline of student innovators ready to tackle society's complex challenges. No longer is the first-year engineering program designed for students to simply dip a toe in; schools are inviting their first-year students to jump right into the pool.
Featured Image: Students at James Madison University attending the Re:MADE Camp. Photo credit: Kurt Paterson, James Madison University