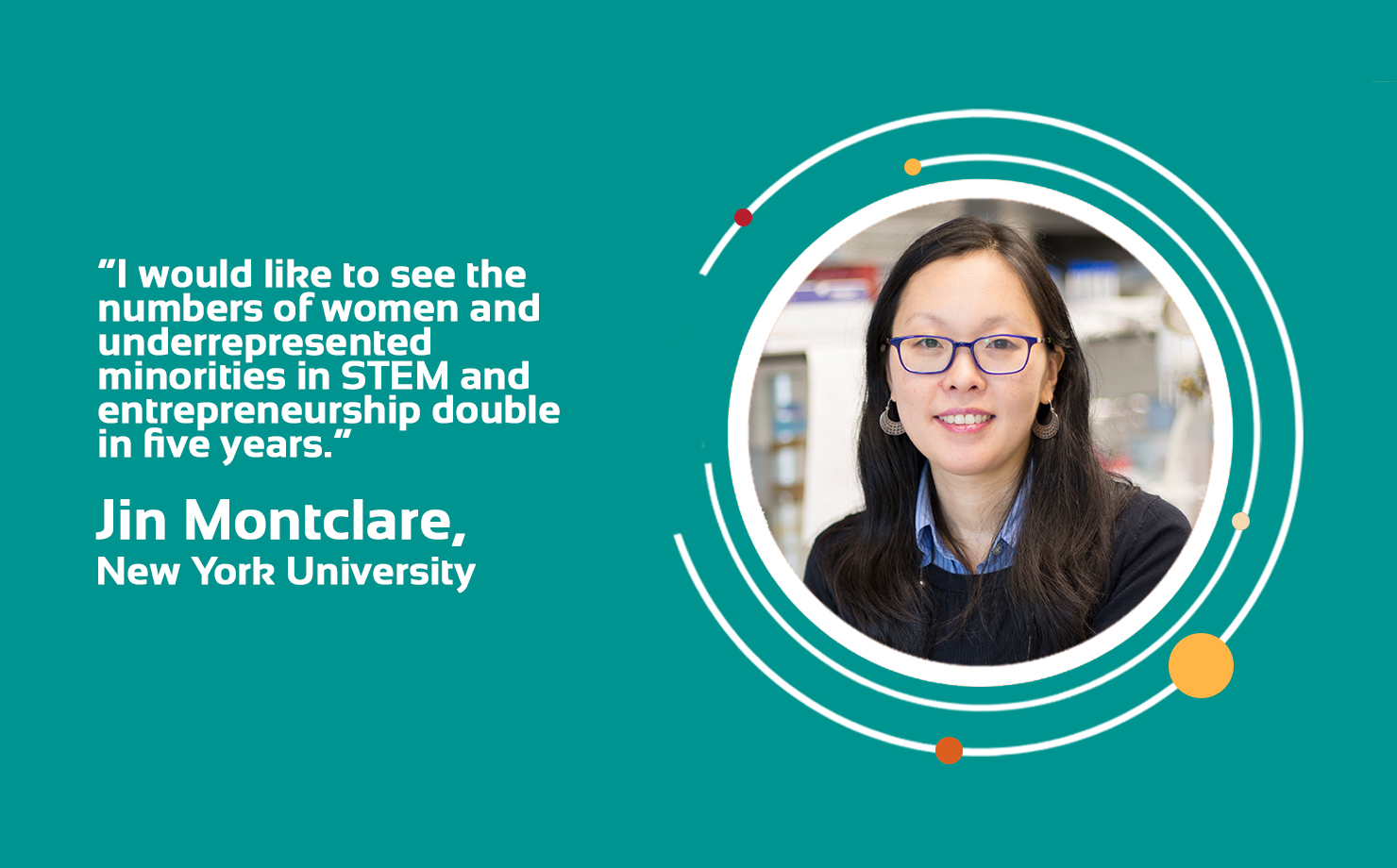 We continue our series highlighting educators within the VentureWell network who are doing good work—faculty members who are catalyzing change in higher education and inspiring students to impact the world through invention. This month's faculty spotlight is Jin Montclare, Professor of Chemical and Biomolecular Engineering in the Tardon School of Engineering at New York University. Montclare is an active member of the VentureWell community. She's served as a Principal Investigator for teams participating in the E-Team Grant Program and the National Science Foundation (NSF) I-Corps program. She received a Faculty Grant for a course designed to introduce engineering students to product development and the customer discovery process. 
How did you get interested in teaching entrepreneurship?
It all started after my graduate student and I participated in the NSF I-Corps program and we learned the Lean Launchpad methodology for taking our technology to market. This coupled with the fact that students within our engineering school and across NYU campuses expressed more and more interest in entrepreneurial activities with student clubs and organizations. This compelled me to think about how I can integrate entrepreneurship into classes and programs.
What is your favorite thing about teaching?
As a professor, what I enjoy most is when the students come to that "aha moment" where they figure out a problem that they've been encountering on their own or with the help of their peers.
Where would you like to see the field of entrepreneurship in five years?
An important goal for me is to increase diversity in STEM and entrepreneurship—two important topics that can coincide.  I would like to see the numbers of women and underrepresented minorities double in five years.
What are the challenges you're tackling in your work today?
The big challenge for me is to make sure we are inclusive in how we engage, recruit, and train students.  Part of the solution I think is to provide and encourage mentoring and networking, especially for those underrepresented so that they can support one another and learn from one another.
What books on entrepreneurship and innovation have you been reading lately?
I've been reading the John Carreyou book, Bad Blood: Secrets and Lies in a Silicon Valley Startup about Theranos' rise and fall.  The book provides a "what not to do" for entrepreneurs and investors. I think it is essential that budding entrepreneurs are forthright about their technologies, and that VCs and investors question and understand the technologies before investing.
---
Editor's note: Read our article about the lessons student entrepreneurs can learn from Theranos' story, and our article on integrating ethics in entrepreneurship education.
---
What's your most useful classroom activity or assignment?
As part of our VentureWell-funded course, our goal is to provide multidisciplinary engineering prototyping tools in addition to the customer discovery process. I think the most useful classroom activities are the hands-on lab/prototyping exercises. It provides the students with the tools they need to build their technology that addresses customer needs.
Learn more about our Faculty Grant Program here.