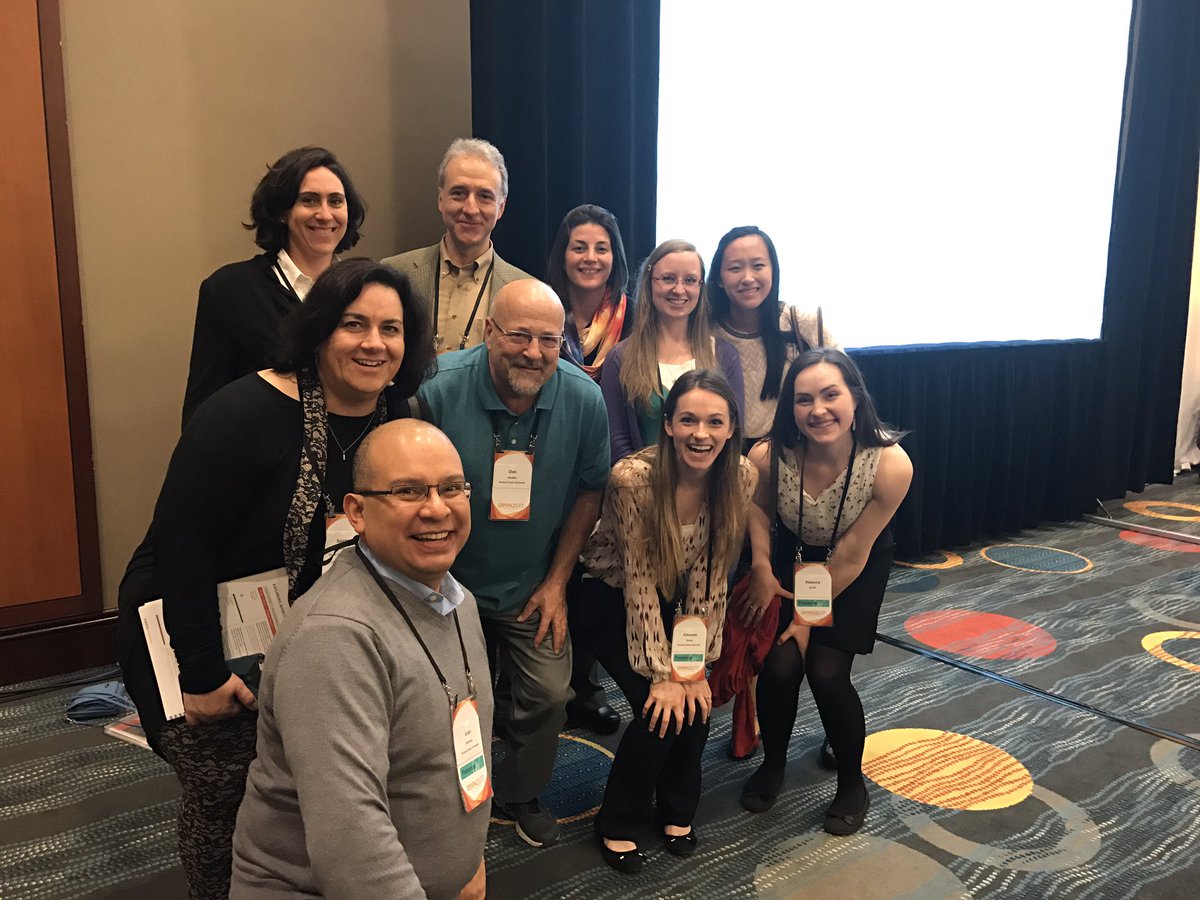 Post-it notes and business cards were flying at VentureWell's Open 2017 conference, which took place March 23-25 in Washington, D.C. The conference gathered together nearly 500 representatives from across the innovation and entrepreneurship spectrum to share stories, start new collaborations, and learn best practices in the rapidly growing field of technology entrepreneurship education.
Here's a photo essay highlighting the engaging and inspiring conference.
Open to New Experiences
Turn to the Left, Turn to the Right was the most ambitious OPEN ice breaker to date! The networking event was the brainchild of Victoria Matthew, VentureWell's Senior Program Officer, Faculty Development. Participants created prototypes of wearable devices from repurposed items and modeled their inventions in a mock fashion show.  
Teams modeled their fashions to drum up audience support.
Teams were given only 15 minutes to come up with a concept and design their wearable device.
Open to Innovative Ideas
We organized this year's sessions into five topical tracks to help guide conference activity: early stage innovators, assessment, curriculum, global and topics in I&E. The sessions were designed to provide actionable information and valuable connections to take home.
Many of the sessions encouraged group discussions and problem solving exercises.
Participants were very engaged during the Open Exchange session for entrepreneurship and sustainability.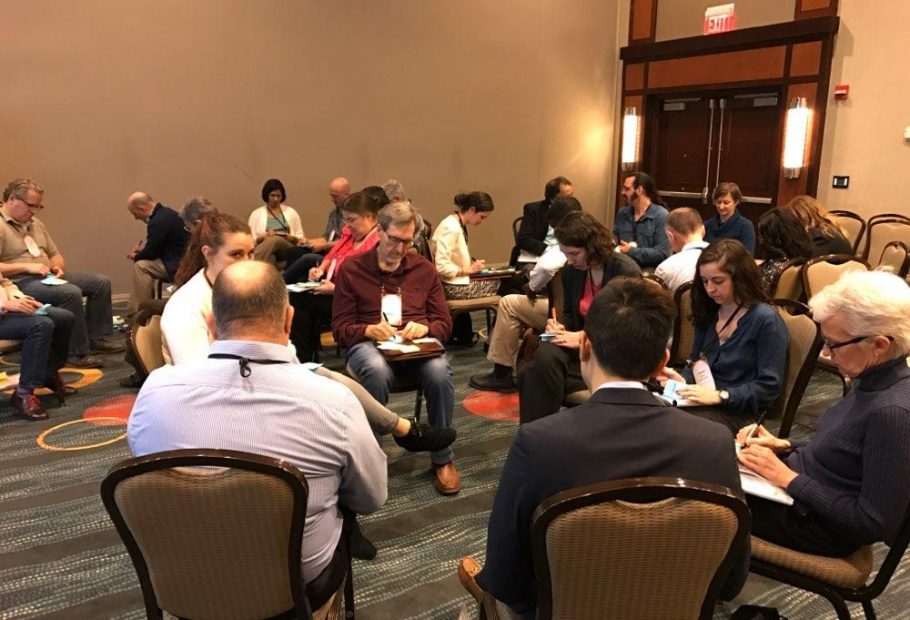 The hands-on activity for Leveraging the Classroom for Action-Based Entrepreneurship illustrated how students can learn innovation and entrepreneurial skills through experience.
Open to Expert Insights
OPEN 2017 keynote speaker, Daniel Pink is the author of five provocative books about the changing world of work, including the long-running New York Times best seller, A Whole New Mind, and the #1 New York Times best seller, Drive.
"Problem finding has become a critical skill." – Daniel Pink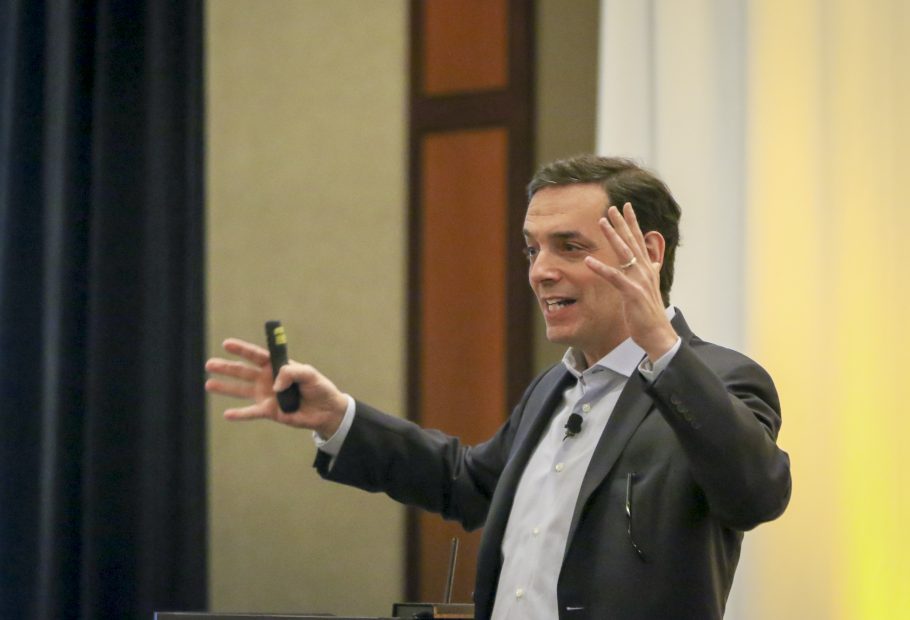 The Sustainable Practice Impact Award luncheon featured a keynote speech by John Warner, President and Chief Technology Officer of the Warner Babcock Institute for Green Chemistry. Read Warner's Q&A about green chemistry's golden opportunity for science and technology students here.
"We need to find the mechanism to offer green alternatives and sustainable practices in chemistry." – John Warner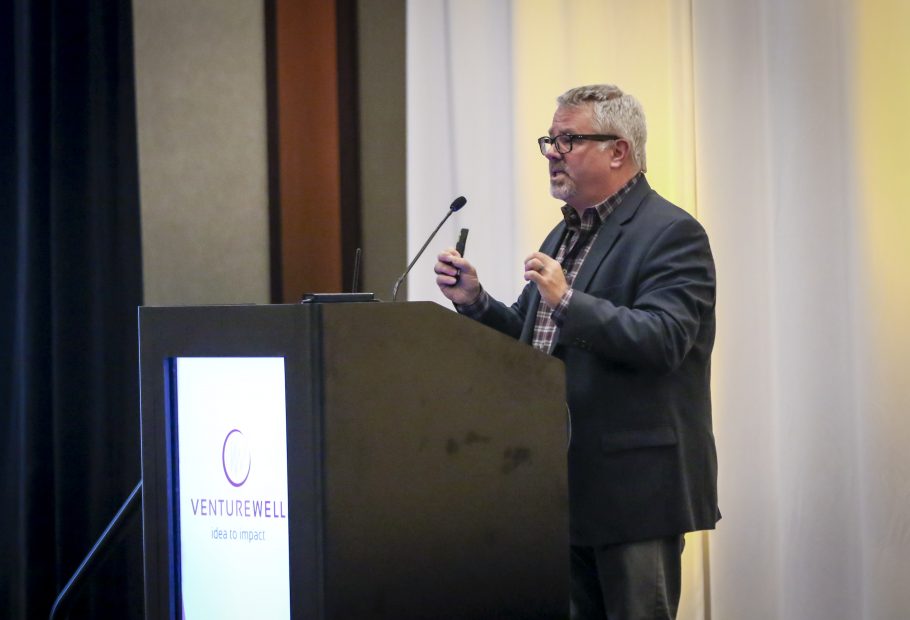 Open to Building Networks
Some attendees took a refreshing jog on the National Mall! VentureWell's Systems Administrator, Michael Norton led the run.
Our Dine Around program offered attendees the opportunity to make new connections in a relaxed, casual setting over a shared meal.
Victoria Matthew made many new friends after handing out glow sticks at the poster session…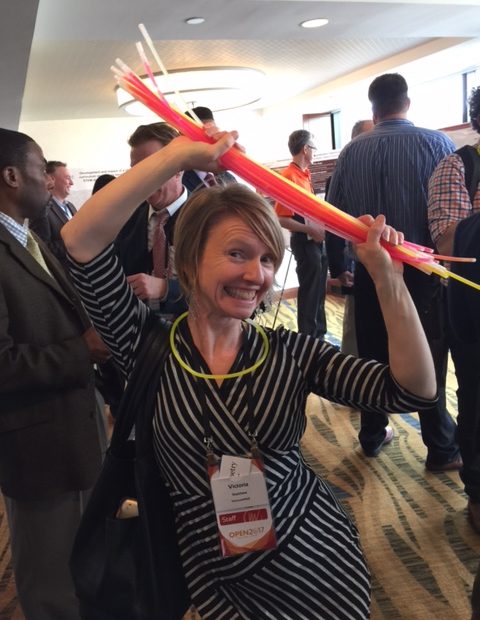 …including Adam Royalty from Columbia Design Studio! Smart look, Adam.
Open to Supporting Student Innovators
Chicago-based company SiNode Systems won this year's Sustainable Practice Impact Award to honor a company that develops clean technologies, implements sustainable practices, or provides exceptional educational opportunities to university students.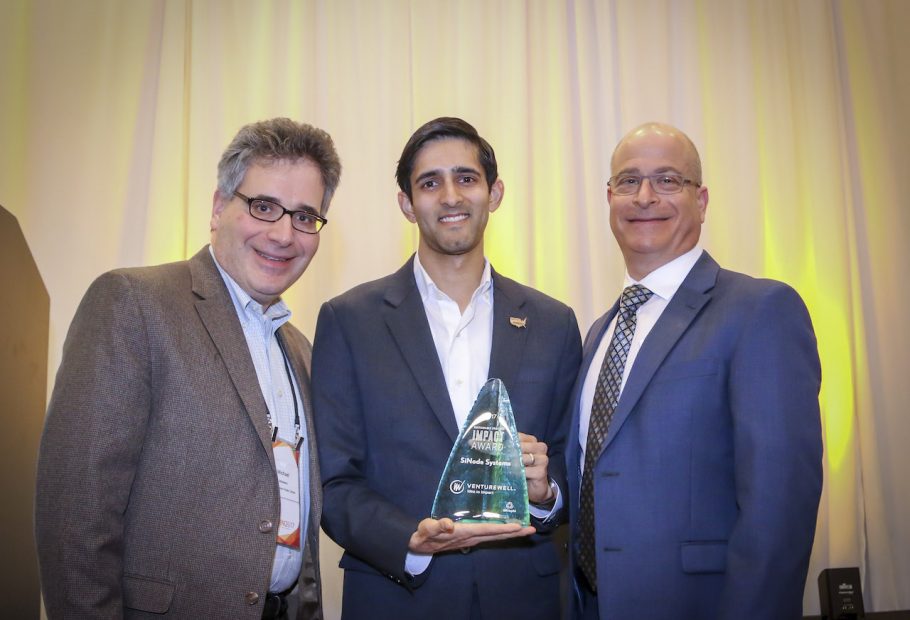 The poster session featured dozens of students and faculty discussing their projects with interested colleagues.
What a turnout for the Open Minds reception! The annual showcase of VentureWell's top student E-Teams Teams pitched their innovations and received feedback from faculty, VentureWell's extended staff, and funders. Several teams also won cash prizes to help further their venture.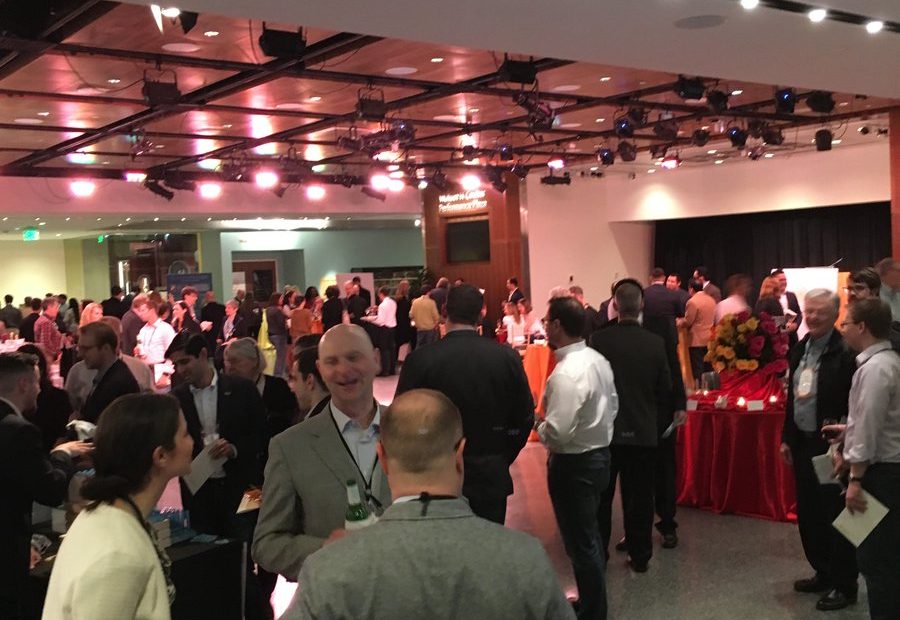 FogKicker took home the top prize at the Open Minds reception!
Hedgemon, a startup focused on research and development of biomimetic impact protection technologies, won the second place prize.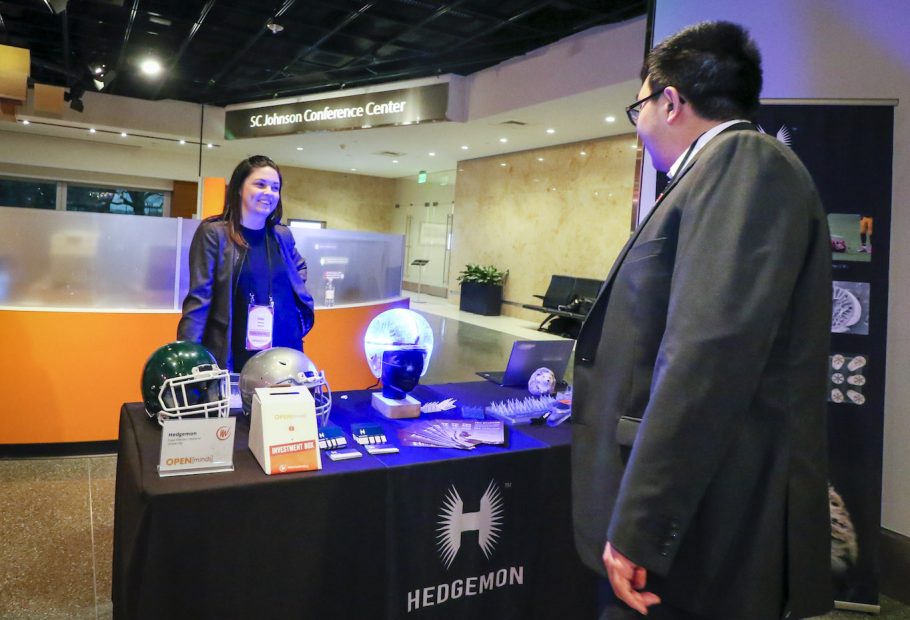 HandHero is an innovative, static progressive hand splint that empowers young burn survivors to rebuild function and rejoin their community. The team tied for the third place prize with cerVIA.
Many thanks to conference attendees for capturing their conference experience and sharing it on social media. Find more OPEN 2017 conference photos and videos on Twitter: #vwopen.