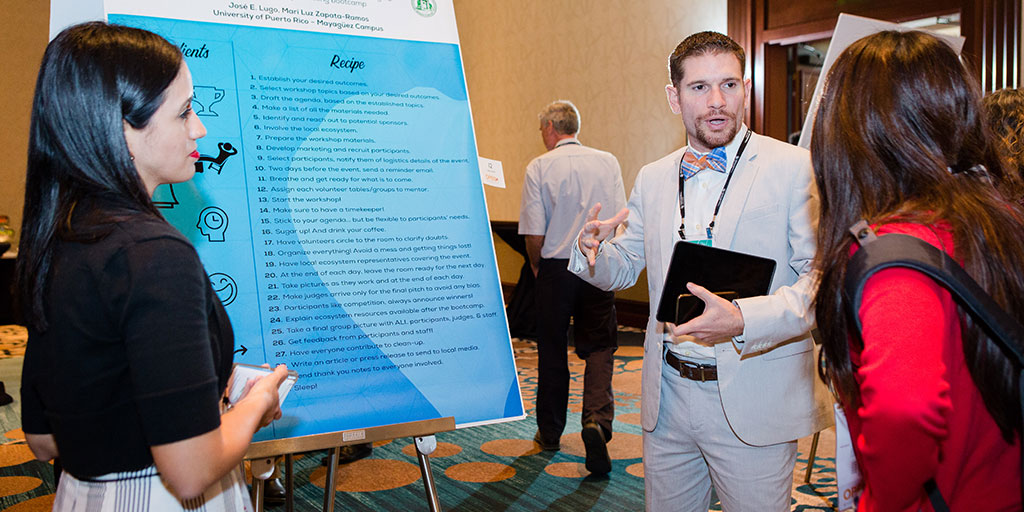 We updated this article to include how faculty can build successful industry and university collaboration. The article was published originally on October 24, 2017. 
In 2017, bioengineering students from Clemson University assessed the medical device needs in Tanzania as part of the university's Developing World Biomedical Device Innovation Co-Op program. The program, made possible through a VentureWell Faculty Grant, was developed by John DesJardins, associate professor of bioengineering at Clemson. DesJardin's goal is to partner U.S.-based biomedical companies with Clemson's biomedical engineering students to make improvements to existing medical devices and to develop new innovations that better meet the needs of clinicians and patients around the world. 
DesJardins says the partnership served both the students and the companies. "Companies don't always have the time or resources required to build relationships with clinics or hospitals in those countries," he says. "Students were able to spend a considerable amount of customer discovery time in the field, focusing on actual medical device needs versus what engineers and designers think is needed. The students used their research findings to tell companies what's wrong with their technology, and what can be improved."
As industry gains insight through the program, the students build their research chops and real-world experience. "The collaborative program provides students with the opportunity to shape the development of medical tech innovations with large companies," DesJardins says. "And they get a first-hand look at the process, gaining valuable knowledge and experience that employers seek in future employees."
Clemson's program is just one example of the power of an industry and university collaboration, which allows both parties to rely on each other for their strengths. Industry has the funding for research and the experience to commercialize a product. Universities—who are receiving fewer federal dollars than ever before for scientific research—are research powerhouses who can tackle the in-the-trenches work to invent, develop, and test products.
Industry and university collaboration dates backs to the 1970s, and since 1973, the National Science Foundation's (NSF) Industry–University Cooperative Research Centers Program (IUCRC) has facilitated partnerships between scientific researchers from both industry and academia to drive innovation.

These mutually beneficial partnerships can produce groundbreaking research and innovation that solves complex problems, drives economic growth, and creates a more skilled workforce. Dorn Carranza, the director overseeing VentureWell's work with IUCRC, says, "There are major challenges in society, and universities and industry can combine their technical skills, knowledge, and resources to innovate and address those challenges."
benefits for universities
As federal research funds tighten, universities are eyeing the corporate sector to fill the gaps. Carranza says, "Understanding how to develop and maximize corporate collaborations in this uncertain funding environment is critical for universities."
Industry partnerships give students and faculty additional funding. By striking up corporate partnerships, universities have more resources to undertake research, and they're able to diversify their research areas.
But—it's not all about the dollars. If you break up the university benefits into a pie chart, one big slice would be industry feedback and guidance. Universities know that some problems can't be solved in isolation in a lab, and industry feedback is key to taking an invention or product from conception to market.
Another slice of that pie chart: students getting jobs. Good jobs, often with the universities' partner companies. Companies—who don't have the time themselves to incubate ideas—are vying for graduates who have the pulse on emerging markets. And, they've mentored students, who are acquiring expertise long before they're employees. "The mentoring is critical for student training, for skills development, and also for job placement," Carranza says.
This pipeline from research student to employee is also powerful PR for universities. When companies quickly scoop up these graduates, universities can point to the strength of their faculty and programs. Strong job placement numbers are enticing to prospective students—and assures other possible corporate partners that their talent pool is deep.

And finally, a hot market for entrepreneurial-minded, experienced graduates puts students in the driver's seat when it comes to choosing a career path. Marc Sedam, associate vice provost for Innovation and New Ventures at the University of New Hampshire, says, "Universities are now saying to students: 'Make a job, don't take a job.'"
benefits for industry
Over the past few decades, a whopping 11,000 companies were started at universities, and the success rate of university startups is high. Universities are pushing boundaries and leading science—and industry wants to get in on the ground level.
"We live in a fast-paced world of ideas," Sedam says. "Universities provide the earliest look at where the next big idea will come from. Companies who are aligned with early stage research see advanced signals of what's going to be the next big opportunity, and they get a head start on competition."
Companies are hungry for ideas, and the actual technologies and intellectual properties to commercialize those ideas. And, companies are hungry for talent.

The benefits for companies continue to stack up, including access to a network of faculty, key opinion leaders, and lead scientists, and the ability to team up with other companies interested in the same research. University-industry partnerships provide excellent opportunities to expose students to industry culture, so when students graduate, they are better prepared to start working at these companies.

At the Center for Resource Recovery & Recycling, an IUCRC program, researchers have developed a new technology called laser-induced breakdown spectroscopy, or LIBS, that can improve and speed metal production. LIBS helps metal workers better gauge when molten metal is finished, saving time, money, and reducing fossil fuel consumption. Thanks to the industry-university partnership, researchers were able to test and refine the technique in a real industrial environment, and broad industrial implementation is on the horizon.
Collaborating with universities allows companies to "de-risk" their research and provide research cost avoidance, saving them money even as they funnel dollars to universities. The IUCRC program, for example, has calculated that every dollar put into partnership is leveraged 40 times, meaning: if a company puts $50,000 toward a partnership, they'll leverage $2 million additional dollars in research funding.
benefits for society
While universities and industry enjoy a symbiotic relationship, society also benefits from a trained workforce answering today's most pressing challenges and creating technology to improve lives. Through these programs, students become trained in highly skilled industrial applications, which positively impacts the economy by creating a workforce that is relevant to those areas of national and industrial interest.
Industry and university collaboration can stretch government resources and tax dollars. When the federal government combines their research funding with industrial funding, they see similar return as companies. Taxpayers get more innovative research at a fraction of the cost of funding research exclusively with government grants.
The Center for Bioanalytical Metrology, an IUCRC program, is a great example: researchers from three universities have partnered with industry experts to address the challenge of point-of-care antibody analysis. When the COVID-19 pandemic hit, they quickly pivoted to developing more precise detection tools for anti-SARS-CoV-2 antibodies.
Industry and university collaboration isn't always rosy. They can be large, complex, and difficult to organize, and they require two very different types of dance partners to move in sync: universities moving at a slow, measured pace and industry keeping up with the frenetic energy of a fast-evolving economy.
It's a big leap and it requires each side to engage far beyond the conventional exchange of research for funding. They are and should be strategic partnerships that combine the discovery-driven culture of the university with the innovation-driven environment of industry.
It can be done, and is being done, successfully. To make the chemistry work, each side must overcome the cultural and communications divide that tends to impair industry and university collaborations of all types and undercut their potential. These initial collaborations can help build long-lasting relationships between these two types of organizations, so it's a combination of culture, of effort, and of talent and resources.
successful industry and university collaboration: the role academic researchers play
In our article, 4 Ways Faculty Can Make and Keep Strong Industry Partnerships, Elizabeth Adams, assistant vice president for research administration at the University of Virginia, noted that faculty members need to "take hold of their own research program like a CEO."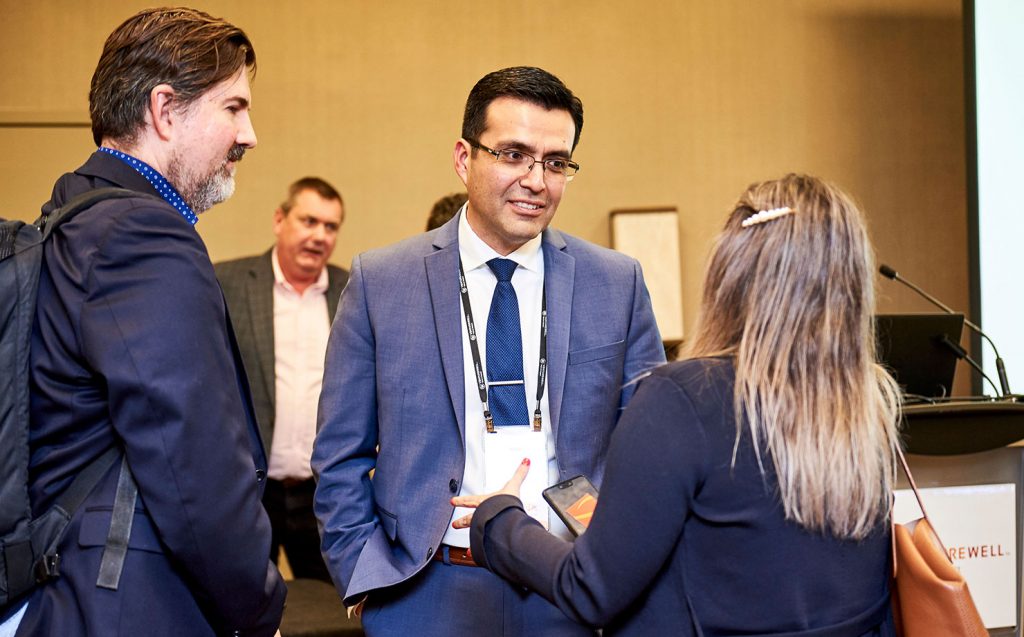 To establish and maintain solid industry and university collaboration, research faculty need to think and act like entrepreneurs. That means actively seeking out industry partners, developing a sustainable business model, maximizing tight budgets, and pitching value and ideas to potential industry partners.
Carranza outlines four ways university research faculty can form strong industry partnerships.
Below, we outline four ways university research faculty can form strong industry partnerships.
Get Out of the Lab: Making industry connections doesn't happen in isolation. Actively and strategically engage with industry to understand what the university can bring to a potential partnership. Identify potential university champions at companies to uncover major industry challenges and research gaps at their organization. 
Foster Authentic Relationships: Avoid transactional relationship tactics—especially in the early stages of the relationship. Meet in person as much as possible to help maintain the relationship. That can include visiting the partner's headquarters to show commitment.

Listen, Ask Questions, Listen Some More: Listen for needs and pain points. Probe deeper by asking "why?" whenever possible. That will help faculty understand if and how the university's research initiatives can solve the potential partner's problem.

Pitch Partnership Value: Illustrate the value of the relationship and collaboration. For instance, demonstrate how industry partners can better leverage their investments, or share examples of technologies that have gone to market as a result of industry and university collaboration.

The engagement between academic research faculty and industry is becoming a common pathway for research and commercialization. These collaborations provide significant benefits to universities, industry, and society, and faculty play a crucial role in forging successful industry and university collaboration. Read the following articles on ways to form these partnerships.
4 Ways Faculty Can Make and Keep Strong Industry Partnerships
5 Keys to Unlocking Impactful Industry-University Collaborations: An Industry Perspective for Academic Researchers and Innovators 
The National Science Foundation Industry-University Cooperative Research Centers (IUCRC) program catalyzes the impact of university research through partnerships with industry that can drive innovation and bolster the U.S. economy. Read more about the IUCRC program here, and learn more about the role VentureWell plays in the program here.