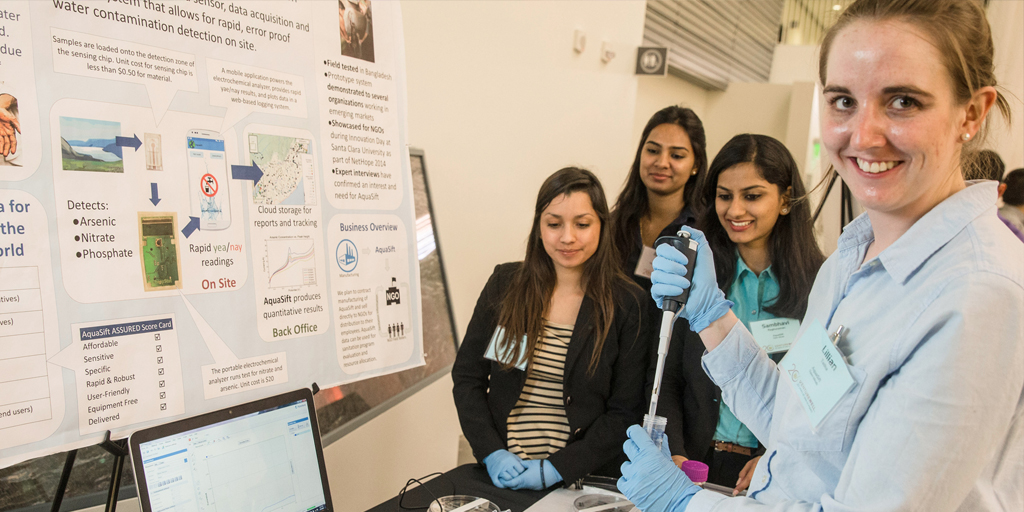 What comes to mind when you think of an inventor? For too many aspiring student innovators, the traditional image of an inventor is not what they see when they look in the mirror.  As we've highlighted in a previous article, research and reports, STEM innovation and entrepreneurship (I&E) continues to be male-dominated. 
One of our initiatives is to ensure all students have opportunities and access to resources in STEM I&E. In honor of National Inventors' Day, we're showcasing 10 women innovators we've supported through our early-stage programs to motivate and inspire tomorrow's female inventor-entrepreneurs. Below, we highlight their real-world experiences on what it takes to be an inventor working to take an idea through to impact.
resilience
Hannah Eherenfeldt 
CEO and co-founder of ReSuture
VentureWell participation: E-Team Stage 1 Summer 2019; E-Team Stage 2 Winter 2020; OPEN Minds 2020
Developing a material for use in surgical simulations that accurately reproduces the mechanical properties of human vascular tissue and can be used repeatedly, providing highly realistic vascular surgery simulations and reducing training time.
"There is so much that goes into developing a new product—more than I expected. You have to learn to be resilient. You face a lot of setbacks as an entrepreneur, but that's just part of the process. You have to keep going."
flexibility
Bonolo Mathekga
Co-founder of drizzle
VentureWell participation: E-Team Stage 1 Summer 2019; OPEN Minds 2020 
Developed a device that can be used by individuals in low-resourced areas to test for tuberculosis (TB), reducing the risk of disease spread by underdiagnosed cases and enabling earlier treatment intervention.
"I learned the importance of pivoting. [I&E] is a difficult process because you become attached to your ideas or products. However, pivoting can be a necessary step in taking your venture to the next level. Our company decided to pivot after we consulted with numerous stakeholders during customer discovery interviews. While there was a general interest in the product we were developing at the time, there were challenges in the overall implementation strategy that we could not overcome as a two-person startup company. Hence, we made a strategic decision to focus our efforts on tackling TB at a diagnostic level."
adaptability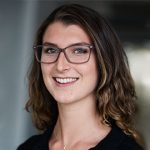 Sidney Collin
CEO and Co-founder De Oro Devices
VentureWell participation: E-Team Stage 1 Winter 2019; E-Team Stage 2 Spring 2019; OPEN Minds 2019 
Developed a device for Parkinson's patients suffering from freezing of gait that attaches to mobility assist devices and uses clinically proven physical therapy techniques that have been known to reduce the number of falls resulting from debilitating symptoms of the disease.
"I have a very technical background. I used to feel very out of place talking about entrepreneurship, but once I became acclimated with it, I realized that business problems are similar to engineering problems. You're just using different information."
openness
Myriam Sbeiti
Co-founder of Sunthetics
VentureWell participation: E-Team Stage 1 Spring 2018; E-Team Stage 2 Summer 2018; OPEN Minds 2019
Developed a solar-powered device to use during the chemical input phase of nylon production, helping eliminate greenhouse gas emissions from the manufacturing process.
"I've learned that entrepreneurship is finding solutions to completely new problems every day. I've been able to develop many new competencies from scratch—from negotiating contracts to navigating regulatory hurdles."
collaborative
Julie Bliss Mullen
Co-founder and CEO of Aclarity
VentureWell participation: ASPIRE for Environmental Health 2018

Created an electrochemical technology to easily remove pathogens, metals, and other impurities from residential and commercial water systems.
"I've learned that it takes a team to make an impact through innovation and entrepreneurship. I now surround myself with people who can provide different perspectives, and who I can trust for advice and support. I've become very good at seeking advice if I lack expertise in some area."
confidence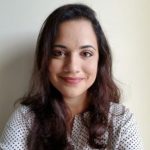 Maricely Ramirez Hernandez
Founder of Burnflex
VentureWell participation: E-Team Stage 1 2018; 2018 GIST Startup Training Australia; OPEN Minds 2019 (first-place winner)
Creating a novel burn wound dressing using a film-forming foam that is portable and easy-to-apply, and enables more patient mobility, protects against outside elements, and accelerates healing.
"I feel like I have come out of my shell since starting my entrepreneurship journey, which has helped me in my first year of grad school. I can better communicate with faculty and industry mentors."
persistence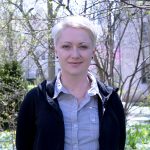 Katie Kollhoff
CEO of NUMiX Materials
VentureWell participation: E-Team Stage 1 Summer 2018; E-Team Stage 2 Winter 2019; ASPIRE for Environmental Health 2018; OPEN Minds 2019 
Created a product that efficiently reduces the concentration of dissolved heavy metals from water systems across a wide range of pH levels.
"[I've learned that] getting comfortable with discomfort is a valuable survival skill. Sometimes there isn't a right answer. I've learned to live with it and find the best path regardless."
experimental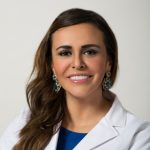 Maria Artunduaga, MD, MPH, MTM
Founder and CEO of E-Team, Respira Labs
VentureWell participation: E-Team Stage 1 Summer 2018; E-Team Stage 2 Winter 2019; OPEN Minds 2019

Developed a device that continuously monitors patients' lung function and collects lifestyle and other medical data to improve management of Chronic Obstructive Pulmonary Disease (COPD).
"Experimentation has been a valuable asset. As a physician, I not only bring a clinical perspective and credibility to healthcare issues, I am willing to experiment: testing hypotheses, analyzing results, and iterating. People in the medical field are trained in pattern recognition and learn to handle uncertainty, assess risk, and make cost-benefit decisions. Those skills provide doctors with the potential to become great entrepreneurs."
educator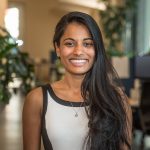 Katya Cherukumilli
Founder and CEO of E-Team, Global Water Labs
VentureWell participation: E-Team Stage 1 Spring 2017; E-Team Stage 2 Summer 2017; OPEN Minds 2018

Developing a scalable and affordable fluoride removable technology to help reduce the risk of people contracting irreversible diseases as a result of consuming excess naturally-occurring fluoride in groundwater.
"Being a strong communicator and presenter has really helped me through this technology development, fundraising, partnership building, and social entrepreneurship journey. Being able to get others excited and inspired to care about your mission and goals is important for networking and developing partners. In particular, communicating science and technical topics to the general public is a valuable skill to make meaningful progress and impacts in the real world."
communicator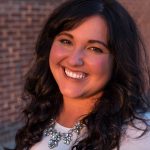 Haley Marie Keith
President of Business Development of E-Team, MITO Material Solutions
VentureWell participation: E-Team Stage 1 Summer 2015; E-Team Stage 2 Spring 2016; ASPIRE Spring 2017 at OPEN; OPEN Minds 2018

Developed a nano-filler additive that can toughen fiber-reinforced composites by 100%, preventing the material from fracturing under stress and causing severe mechanical failures during a machine's lifetime. 
"The ability to effectively communicate with team members and stakeholders has been a vital skill. I am the only non-technical founder on my team, and I am proud of that because my background allows me to communicate our technology effectively to almost any audience. However, I absolutely would not be able to do this unless my team could clearly explain the technical jargon to me. Together, we work as a cohesive unit to explain and deliver the value of our technology to stakeholders. I think this skill was instrumental in helping us take home awards from three national business plan competitions, which allowed us to self-fund our venture until we were able to raise our first round of investment capital."
We recently teamed up with Qualcomm to help cultivate the pipeline of inventors, innovators, and entrepreneurs driven to solve the world's most pressing issues and create lasting impact. Through this collaboration, we will support early stage innovators from diverse gender, ethnic and socio-economic backgrounds, while accelerating pathways to inventing for social impact in the field of wireless technology. "We're a company founded on and driven by invention, but the potential for invention and innovation is greatly limited without STEM education, diversity, and the guarantee that anyone with a bright idea has the fair chance to bring it to life," says Susie Armstrong, Qualcomm's Senior Vice President of Engineering. Together, we aim to break down the social and economic barriers that may prevent students from diverse backgrounds from pursuing their inventions.
There's a tremendous need to prepare all of tomorrow's potential inventors and entrepreneurs to solve the world's greatest challenges. That's why it's important that student inventors are able to see themselves in the I&E community, and to know they too can develop the confidence and skills to take their innovation out of the lab and into the market. 
Our Resources for Innovators are available to all early-stage innovators.
Learn more about our E-Team grant program and ASPIRE program.