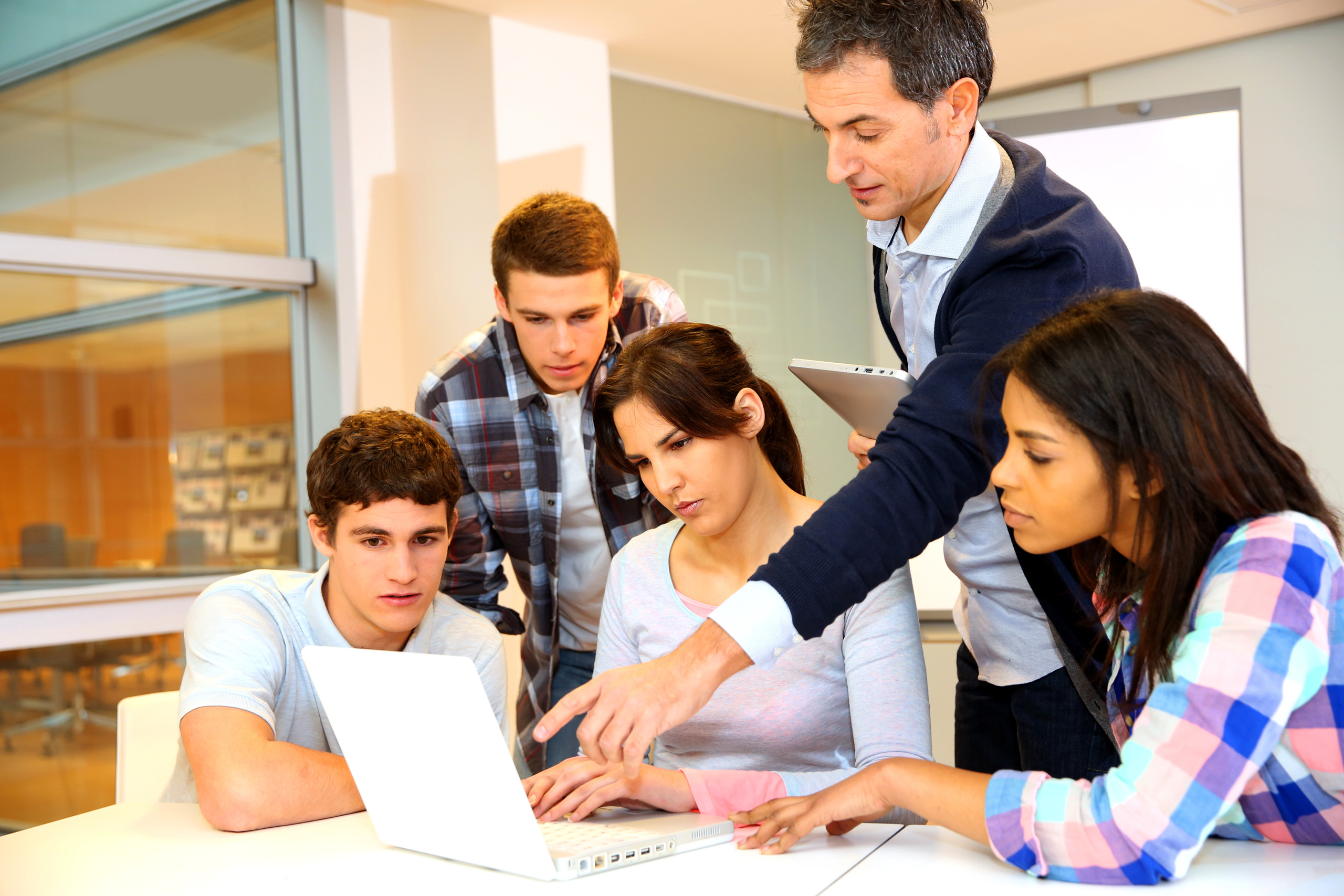 Looking for some inspiration for in-class entrepreneurship exercises? We've been interviewing innovation and entrepreneurship faculty on our blog and asking them what their most useful classroom activities are. Here's what they said:
1. Ruth Ochia, Temple University
In my introductory course, I work on students developing a sense for defining problems. So I've started showing pictures that contain many potential issues. The students are asked to define the issues they can see and what questions they would ask or additional information they would want to help define the problems. They always want to start with solutions, but the key is to get them to define the problem better, which is half the work of solving the problem anyway.
One of my favorite activities is to ask students to complete the business model canvas for their personal success. It's an interesting way to introduce entrepreneurship at a personal level before we talk about launching startups.
My two favorites: The Stalker Game and Innovation Canvas Game. In the Stalker Game, students must select one individual to "stalk" for 20 minutes, report what the individual is doing and suggest improvements. In the Innovation Canvas Game, teams of students use a canvas to go through six stages of the I&E process. Afterward, each team prepares a 30-45 second rocket pitch (infomercial style) describing the problem and solution. Their solutions are put to the test by the reactions of the classroom: laughter, "Wow & So Cool!" moments, boredom, etc. [Read Victoria Matthew's recent profile of Alizabeth's low-cost strategies for integrating entrepreneurship on campus here.]
4. Mary Raber, Michigan Technological University
Reflection assignments are a powerful learning tool that allows students to construct meaning from their experiences and build connections with previous learnings in a way that engages them more directly in the learning process. I'm also a big fan of hands-on activities that get the students out of their seats and interacting with their classmates.
5. Craig Forest, Georgia Institute of Technology

Come up with an idea to change the world and work this semester with a team and money to make it real. As the team works toward their goal that semester, they invariably learn to tackle challenges: from engineering to manufacturing, marketing to pitching, teamwork to communication. These are the skills that will make them valuable in the world.
6. Tom Katona, California Polytechnic State University
In our Capstone class, we ask student teams to have obtained quantitative customer data relevant for validating their key assumptions. There's typically 1-2 teams out of 10+ that really put themselves into a socially vulnerable position so that they collect meaningful data. When the other teams see this, it's inspiring to the rest of the class and also challenges them for the next round.
7. Cindy Gilbert, Minneapolis College of Art and Design
I believe the most useful assignments in any classroom are real-world projects and challenges. For example, having students working on their own innovations and doing real customer interviews is a great way to move from exercise to reality.
Last Lecture Reflections/If I knew. Each term, I end the class with the "If I knew" assignment. Students are asked to fill out a simple PowerPoint template that asks the following questions:
When I signed up to take this class, I was expecting…

This is what I got out of the class…

If I had only known…

This is what I would change…
Before class, I go through all of the student responses and aggregate the feedback into the themes. I then present the summary to the students for the last class and we discuss their reflections. This summary presentation is then used to iterate on the course for the following year and is assigned as the first reading for the next cohort of students as their first assignment. This sets the stage for the next class.