Post-it notes and business cards were flying at the VentureWell OPEN 2018 conference, which took place March 22-24 in Austin, TX. The conference gathered together hundreds of representatives from across the innovation and entrepreneurship spectrum to share stories, start new collaborations, and learn best practices in the rapidly growing field of technology entrepreneurship education.
Below is a photo essay highlighting the engaging and inspiring conference.
Austin Innovation Tour
The weekend started with the much-anticipated Austin Innovation Tour. Participants had the opportunity to take a behind-the-scenes look at Austin's burgeoning innovation and entrepreneurship community, from incubators and co-working spaces to makerspaces and laboratories.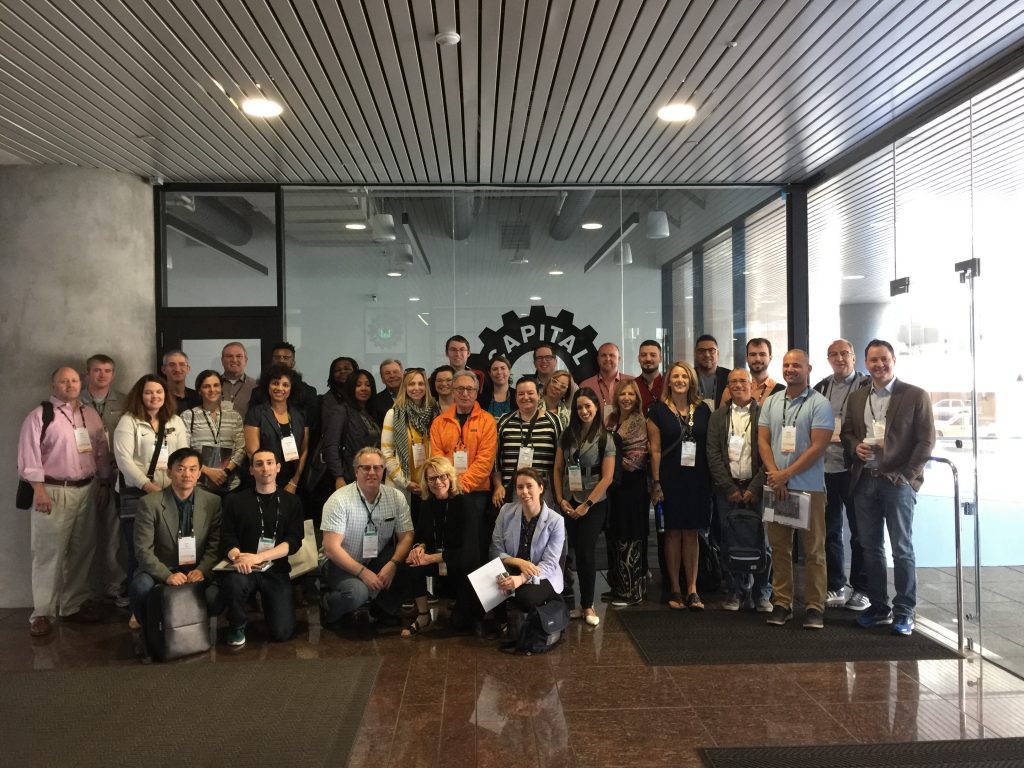 Teaching Green Inventing Pre-conference Event
Teaching Green Inventing: Integrating Environmental Responsibility in Innovation & Entrepreneurship Education was an opportunity for faculty, administrators, and students to explore how environmentally-responsible inventing and entrepreneurship intersect through higher education. The interactive workshop was co-hosted by VentureWell and The Lemelson Foundation.
Welcome Reception
Attendees were greeted with a Welcome Reception on Thursday evening at The Reverbery, a cool music-inspired indoor/outdoor event space. It was a great opportunity to network with colleagues and make new connections.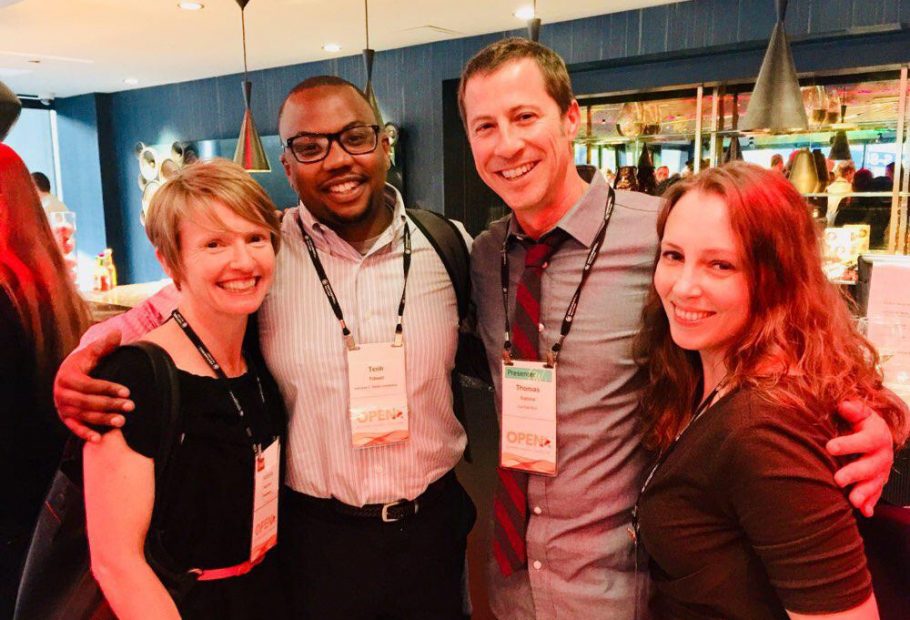 Open to New Experiences
The conference kicked off on Friday morning with an entertaining icebreaker, led by our very own Victoria Mathew and Lisa Ponce. Below, Tara Loomis of VentureWell and her team show off their superhero creations.

Open to Innovative Ideas
We organized this year's sessions into four topical tracks to help guide conference activity: building I&E on campus, global I&E, novel approaches, and innovator experience. The sessions were designed to provide actionable information and valuable connections to take home.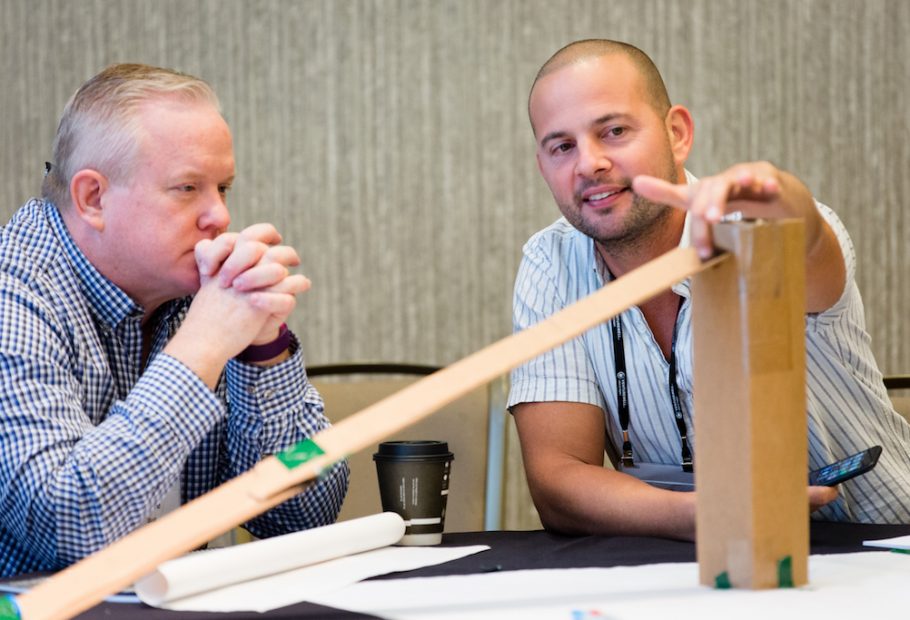 Open to Expert Insights
The Sustainable Practice Impact Award Luncheon featured an insightful "fireside chat" between keynote speaker, Thomas Khalil, and VentureWell President, Phil Weilerstein. Khalil is the Chief Innovation Officer of Schmidt Futures and Entrepreneur-in-Residence at UC Berkeley. He served during the Obama administration as Deputy Director for Technology and Innovation for the White House Office of Science and Technology Policy and Senior Advisor for Science, Technology and Innovation for the National Economic Council.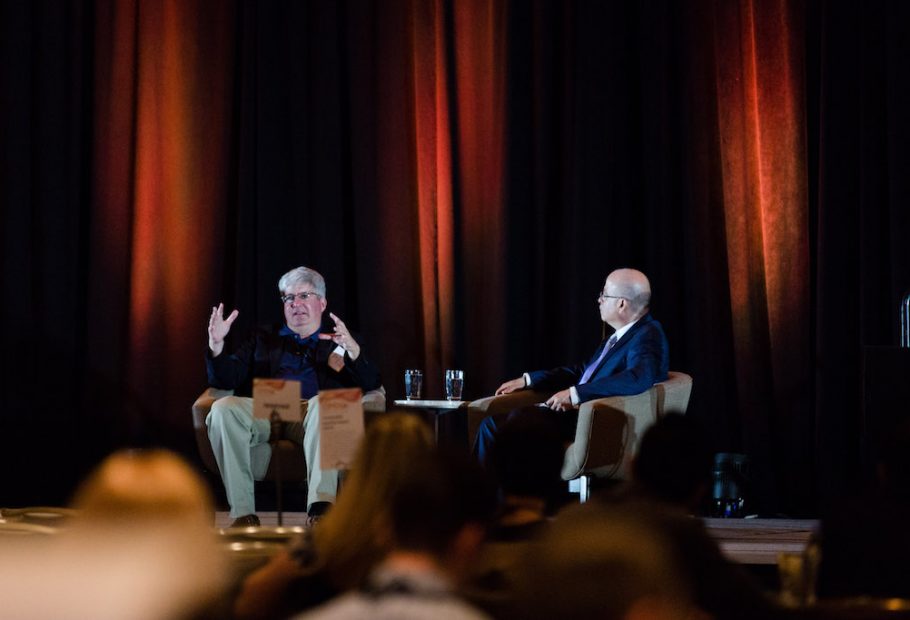 This year's Sustainable Practice Impact Award was given to Professor Kiersten Muenchinger and the University of Oregon. The award honors an individual, company, or institution developing clean technologies, implementing sustainable practices, or providing exceptional educational opportunities to university students. 
"University of Oregon's program is a prime example of what can be achieved through a proactive coordinated approach. Through strategic collaborations across university departments and within the local community, they have created a model, high-impact educational program with critical sustainable design and business principles at its core."  — Phil Weilerstein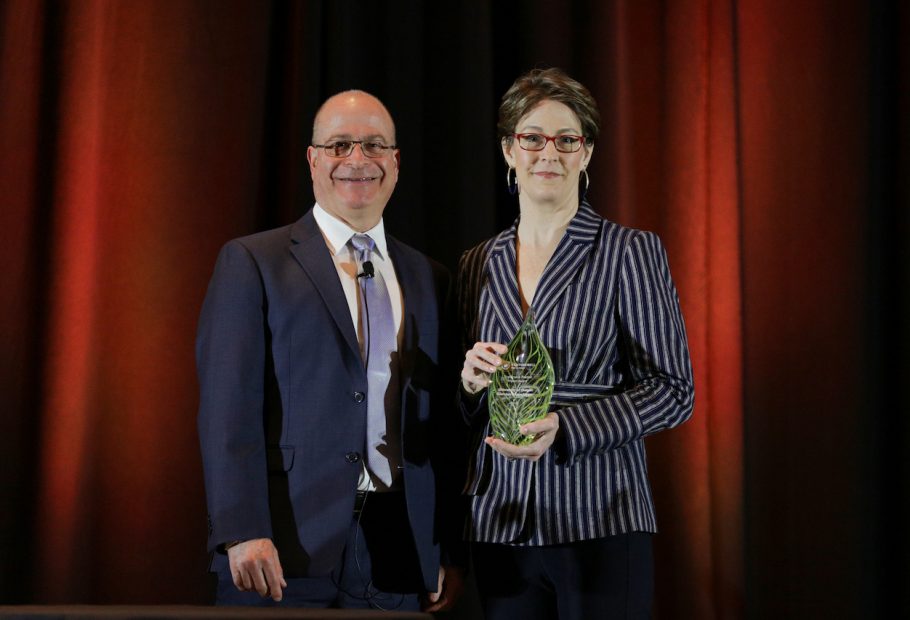 Read more about Muenchinger, her team, and their achievements in sustainability education here.
Open to Building Networks
Some attendees took a refreshing jog or walk around Lady Bird Lake near the Hilton Austin! Lisa Ponce of VentureWell led the excursion.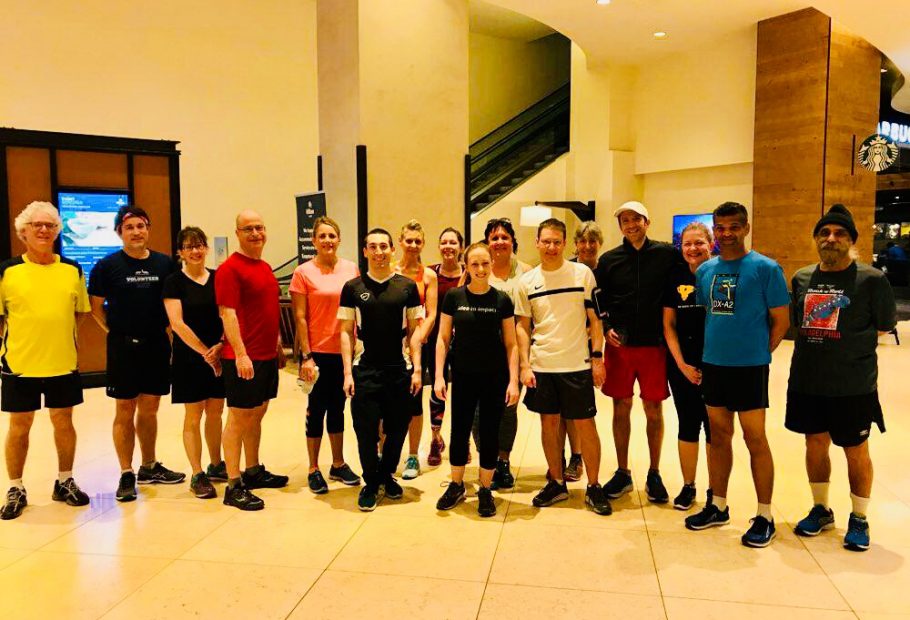 Our Dine Around event allowed attendees to connect with colleagues in a relaxed, casual setting over a shared meal. Participants experienced some of Austin's hottest restaurants including Swift's Attic, The Roaring Fork, and Stella San Jac.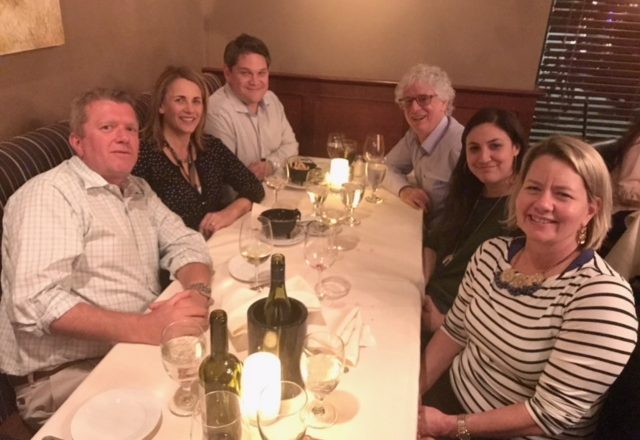 Open to Supporting Student Innovators
This year's poster session featured dozens of students and faculty discussing their projects with interested colleagues.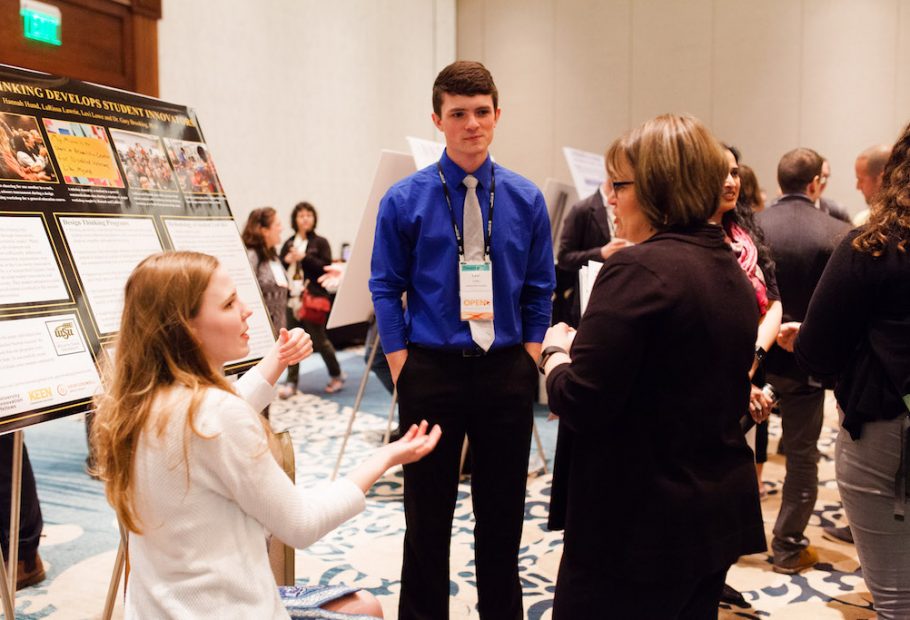 We capped off the conference with the OPEN Minds Reception at The Bullock Texas State History Museum, an annual showcase of top student E-Teams. Student entrepreneurs pitched their innovations and received feedback from faculty, VentureWell extended staff, and funders. Several teams also won cash prizes to help further their venture. Team Illumi-Nite and Edu-LIGHTER took home the first place prize of $3,000. The joint team recently won first and second place in the Invent for the Planet design challenge hosted by Texas A&M University.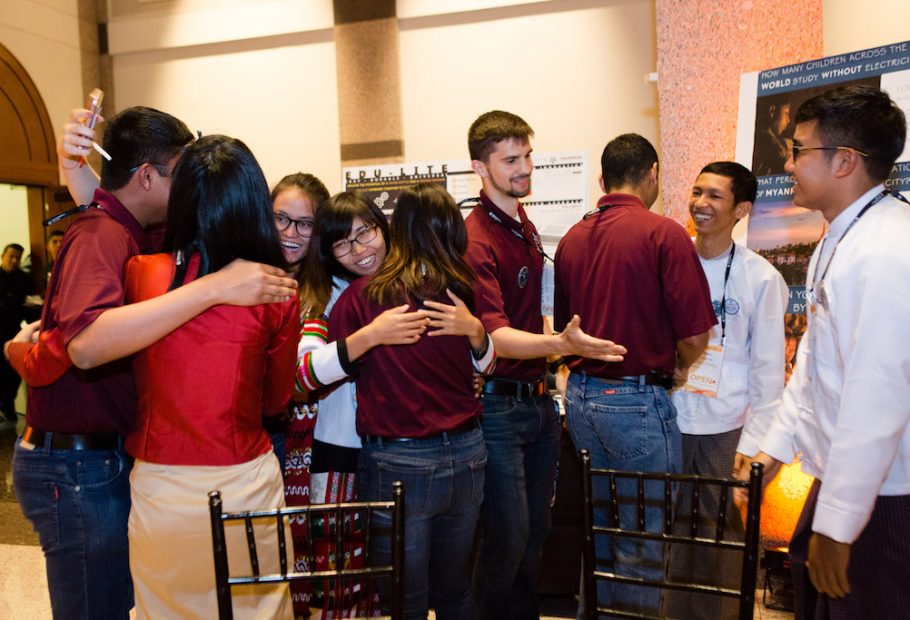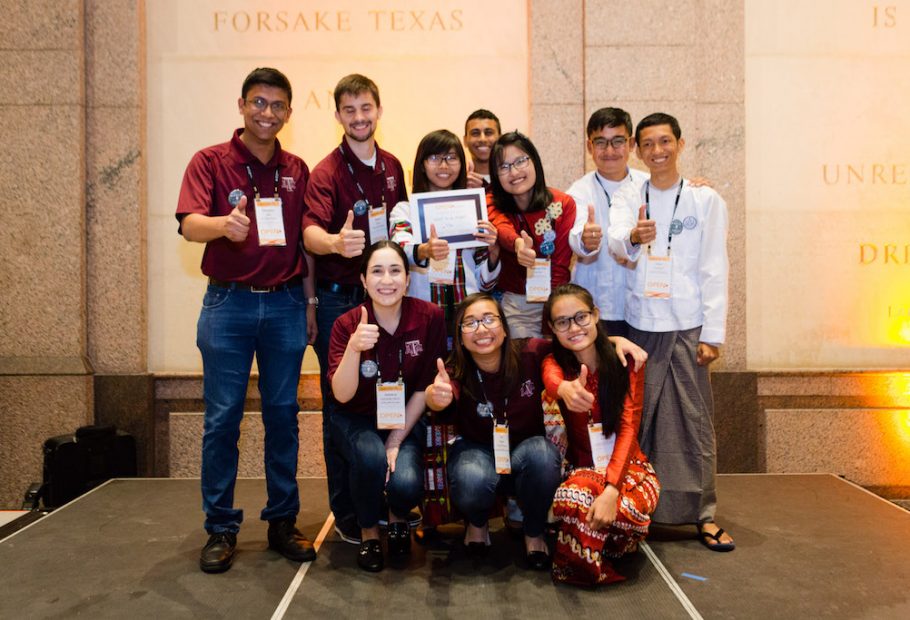 Many thanks to conference attendees for capturing their conference experience and sharing it on social media. Find more OPEN 2018 conference photos on Twitter: #vwopen.