2020 was a historic year, one that illuminated the severity of the problems plaguing our world, and highlighted the importance of global collaboration in scientific innovation to solve them. The COVID-19 pandemic upended life around the world, dramatically redefining daily life for billions of people. Across the world, we have seen legions of scientists and innovators mobilize rapidly to develop solutions to needs and problems newly created or exacerbated by the pandemic. As we begin the new year, the added challenges of structural racial inequity and climate change create urgency and purpose. Fortifying innovation and entrepreneurship (I&E) ecosystems will be an important part of solving these problems equitably and sustainably.
We know that if you support innovators—by offering training, creating safe spaces to take risks, providing mentors and resources—they will learn deeply, become confident in their inventive abilities, and many will succeed at bringing transformative ideas into the world. For 25 years, VentureWell has closely supported early-stage STEM entrepreneurs who are designing groundbreaking innovations for the world's most urgent problems. This year, we'll be exploring four big ideas that are critical to addressing the challenges ahead.
1. redesign entrepreneurship ecosystems as fundamentally inclusive and interconnected
2. reassessing support models to better serve student entrepreneurs
3. reinforce our commitment to teaching sustainable design concepts
4. re-imagining innovation and entrepreneurship ecosystems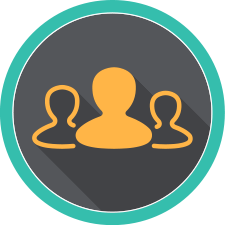 redesign entrepreneurship ecosystems as fundamentally inclusive and interconnected
2020 was a year that illuminated deeply connected global challenges: structural racial inequity, the COVID-19 pandemic, and the impacts of climate change. As we work to address these issues, our solutions must also be interconnected and inclusive. Solving today's complex problems requires diverse perspectives and it is critical that we increase access and broaden the participation of traditionally underrepresented, underestimated, and underresourced groups. We need to amplify solutions developed by communities most impacted by the problems.
With this objective in mind, entrepreneurship centers and programs are testing and implementing approaches, and building more intentional collaborations to increase equity and inclusion for students in science and technology (S&T) I&E on their campuses and across the higher education ecosystem. We also are working to identify promising strategies entrepreneurial support programs (ESPs) can use to bolster participation in STEM innovation in US higher education.
Over the past year, we identified several strategies being employed by more than 20 programs that show promise in expanding participation in STEM I&E. Six essential areas of action for ESPs to consider to better engage students from underrepresented groups are highlighted in our report, Advancing Equity: Dynamic Strategies for Authentic Engagement in Innovation and Entrepreneurship: conduct authentic outreach; create intentional and inclusive spaces; fortify the confidence of participants; support faculty in mentorship roles; open access for multiple paths to success; and incorporate diversity and inclusion into organizational DNA.
To broaden participation in STEM innovation, universities need to recognize which groups are traditionally left out and actively invite those communities in. Institutions also need to be aware of any obstacles that inhibit underresourced groups from accessing or even applying to entrepreneurial programs. One way we have explored this in our own work is through the creation of a new access pathway for student innovators to apply for an E-Team grant. The Qualification Phase application minimizes the administrative burden—which we understand is often a barrier for students or their faculty advisor to even consider applying for our grants—and selected teams get validation and customized feedback to help them secure the necessary institutional support and materials for their full grant application. It's not enough to just open the doors. We need to examine all points of entry along the entire program process for barriers, and make our programs more accessible to underrepresented communities.
Importantly, the spaces that students are being ushered into need to be crafted with them in mind. At Arizona State University's J. Orin Edson Entrepreneurship and Innovation Institute, they've designed innovation spaces like 3D printer fabrication labs that catalyze serendipitous and open conversations between student entrepreneurs. "That physical space is connected to the idea of the emotional and psychological space," said institute director Ji Mi Choi, "We really wanted to be quite cognizant of designing for the actual users of the space."
We've found that when students from groups that are underrepresented in S&T I&E feel welcomed in an inclusive, diverse space, they are better able to build confidence in themselves as innovators and entrepreneurs. A crucial part of this is representation and mentorship. As one student participant noted in the study that informed our Advancing Equity report: "Once I'm [in the program], it would be nice to see somebody that looks like me in power. So not just in the class with me because I'm usually the only Black woman, but the teacher is Black. I still feel a little bit better because that's showing power dynamics in the room."

"By bringing in underrepresented founders that look like them, that have journeys that are similar to their journeys, it really helps students feel comfortable and know that anything is possible for them as well." said Jade Lockard, program manager of Next Cubed, a startup accelerator for HBCUs.
This year, advancing equity and participation will be a crucial element to launching scientific innovation that creates positive change across the world. We'll learn alongside the many people working to strengthen these initiatives, and provide new resources and strategies that can help ecosystem actors galvanize these efforts.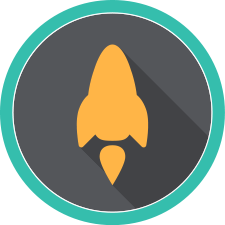 reassessing support models to better serve student entrepreneurs
We've learned a lot over the years about the impact of different models for entrepreneurial support programs (ESPs), which provide early-stage innovators with essential resources and guidance at a critical juncture in their venture's life. Over the past few decades, the number and types of ESPs have increased. Yet how do we know whether the support ESPs provide to entrepreneurs helps them grow—personally and professionally?
Experiential learning is a powerful method of teaching essential STEM innovation skills. For example, the I-Corps™ National Course training, on which we've partnered with the National Science Foundation (NSF) on its inception and in the ten years since, employs an experiential learning model for teams of researchers at US academic laboratories—some 2,000 of which have completed the program to date. The program prepares scientists and engineers to extend their focus beyond the university laboratory and accelerate the economic and societal benefits of their research innovations.
The intensive experiential learning model has been successful in helping students understand key innovation concepts like the customer discovery process and the business model canvas. Internal evaluation results show that most participants describe the course as extremely valuable, stating it provided opportunities for networking and reflecting on the purpose and direction of their research innovations, enabling them to quickly determine whether or not a technology is ready to launch on the market. The program's learning environment exposes participants to an accelerated pace. "The pace was intense but very useful to get faster results. The course changed our mindset about entrepreneurship," said one I-Corps participant.
We employ a similar team-based experiential model in our programs for E-Team participants. According to our recent study of E-Team program alumni, there are many positive impacts of our pragmatic, learning-by-doing approach. Collaborative team-based models foster confidence and impart skills that stay with innovators regardless of whether they continue to develop their venture or choose a different career path. Alumni of our programs continue to pursue entrepreneurship, are satisfied with their careers, and remain actively engaged in the I&E community.
And, for many, learning how to think like an entrepreneur has proven invaluable in their subsequent work. Indeed, a majority of E-Team alumni in our study indicated they strongly agree with the statement "I have found a meaningful career." We're seeing evidence of programmatic impact through innovator stories, including Reamonn Soto of Sensatek, Elise Strobach of AeroShield Materials, and Jana Lim of HandHero. As one study interviewee stated, "What changed for me at [E-Teams] was the ability to make this my career. It was kind of my golden 'aha!' moment. This is what I want to do for the rest of my life."
Assessing the impact of ESPs allows program developers to measure progress and strengthen their efforts. As we've noted before, the first step is clearly articulating the intended impacts of the work. At VentureWell, we've used an organization-level theory of change to articulate the relationship between our programmatic strategies and intended impacts. "We cultivate the skills and potential of both the individual innovators and their ventures," said VentureWell senior program officer, Christina Tamer. "By increasing and diversifying participation, we can create more sustainable ventures that create jobs, increase career satisfaction, and enable the implementation of solutions to significant problems. In doing so, it's important that we continue to re-visit our activities and assumptions to ensure they are achieving the desired outcomes."
When designing our programs, listening deeply to participants and partners and retooling our objectives to fit early-stage innovator needs has helped us identify the ingredients for success. We'll investigate other models throughout the year to support ESPs in developing and evaluating effective programs.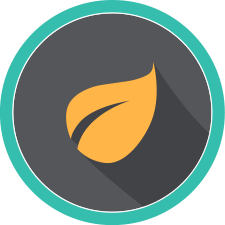 reinforce our commitment to teaching sustainable design concepts
As the devastating impacts of climate change continue to accelerate, the principles of environmental responsibility and the tools of green design become more and more critical to securing a sustainable future. By widely and deeply integrating sustainability-focused concepts and tools into science and engineering curricula, students gain these important skills and knowledge, as well as the experience of applying them to real-world situations.
Alongside nearly 100 stakeholders in academia, industry, policy, and non-profit organizations, VentureWell and The Lemelson Foundation developed the Engineering for One Planet Framework (EOP), which outlines the core learning outcomes that all engineering students should be exposed to and acquire to become environmentally responsible professional engineers. Sustainable design not only helps our resource-limited planet—it also makes good business sense: ventures can improve existing products to make them more energy- or materials-efficient, and create new technologies that don't rely on expensive and toxic materials or chemicals. By weaving environmentally sustainable practices into core innovation, entrepreneurial, and business courses, universities can catalyze a much-needed shift in how student-led ventures understand and approach the environmental impact of their products and services while addressing pressing sustainability priorities, such as climate change, air and water pollution, and fossil fuel consumption. Educators can refine existing curriculum by integrating the EOP Framework alongside other sustainable design resources such as design for disassembly and lightweighting, greener materials, and whole system mapping that are described on our Tools for Design and Sustainability site.
To help faculty better incorporate these concepts into their curriculum, we invited VentureWell faculty grantees to the Green Launchpad Educators Workshop for a deep-dive into green business model design and environmental impact measurement. "Most college laboratory experiences do not provide opportunities for students to have real-world sustainable design experiences. Learnings from this workshop will allow me to strengthen our students for innovation ideation as they move into careers and academia post-baccalaureate," said one participant.
Engineers and innovators have an essential role to play in securing the health of our planet—and that work must take priority now. As we know, the students of today will become the entrepreneurs, researchers, and leaders of tomorrow. This year, we'll be exploring more about what others are doing to integrate sustainable design concepts and tools into STEM innovation and entrepreneurship education.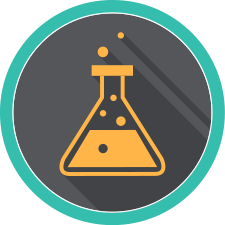 re-imagining innovation and entrepreneurship ecosystems
It's challenging for early-stage innovators to turn great ideas into sustainable ventures on their own. Success is far more likely with supportive structures, places, and pathways, and a diverse network of believers, backers, mentors, and peers—an entrepreneurial ecosystem. Robust entrepreneurial ecosystems encourage institutional collaboration, broaden professional networks, and open pathways to investment and mentorship.
There are different models and approaches to catalyze positive change in entrepreneurial ecosystems. For example, some try to jumpstart collaboration between university research labs and industry, like the National Science Foundation's (NSF) Industry–University Cooperative Research Centers (IUCRC) program. The program facilitates close partnerships between the US government, industry, and academic teams that fast-track scientific research with commercial potential that otherwise would remain unexplored. For example, at the University of California, Irvine, IUCRC researchers have developed a new way to isolate and test a single cell, which can enable faster drug testing, and help scientists study how healthy and diseased cells communicate, potentially leading to breakthroughs in cancer research and treatment.
Another strategy is to bolster existing offerings, such as entrepreneurial courses and programs, which provide students with opportunities to engage in innovation and entrepreneurship. A recent assessment of our faculty grant program found these investments have had a profound positive impact, benefitting faculty, students, and university ecosystems as a whole. According to our report, over 80 percent of the courses launched with VentureWell faculty grants between 2006 and 2016 are still being offered.
Small grants from institutional partners can seed new programs that strengthen and expand entrepreneurial ecosystems. An example is Arizona State University's (ASU) social entrepreneurship program, GlobalResolve, which launched in the mid-2000's with a modest VentureWell faculty grant. Over the next 13 years, GlobalResolve launched 150 projects by some 700 students; and has been awarded over $700,000 in grants from both local sources and national foundations, including the National Science Foundation and the Bill & Melinda Gates Foundation.
Additionally, by activating partnerships between public and private stakeholders in dynamic ways, universities can prepare students to transform their ideas into sustainable businesses. For example, Innovate Egypt, a dynamic 8-week entrepreneurial support program for venture teams at public universities in Egypt, was launched through a partnership between the US government, the Egyptian government, VentureWell, and industry stakeholders. The program succeeded in facilitating more connections within the ecosystem, with 93% of Innovate Egypt participants reporting in a post-program study that they gained access to new ecosystem actors, including regional business experts. Combining experiential learning modules, customer discovery opportunities, and cohort-wide networking, the program has helped fortify entrepreneurial ecosystems that already exist at Egyptian universities, while also building bridges to new industry, NGO and governmental partners.
Strong university-based ecosystems can set student innovators on a path for success and advance dynamic solutions to global problems. This year, the landscape of higher-education will continue to shift and transform. We'll highlight groundbreaking strategies that enable universities to stay ahead of the curve.
This year, we are focusing on advancing these four strategies within our own organization and within entrepreneurial ecosystems across the country and world. Join us at our OPEN Conference this March to learn more about how you can apply these big ideas to your work and provide the robust support STEM innovators need to bring their groundbreaking solutions into the world.
Track the Big Ideas 2021 on our blog and social media (Twitter, Facebook, and LinkedIn).