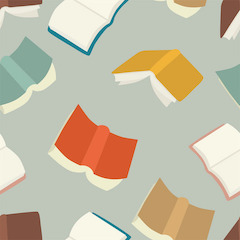 The number of books and podcasts about innovation and entrepreneurship continues to grow. There isn't enough time in the week to read them all. That's why we asked entrepreneurship educators featured in our regular Faculty Spotlight series to share their top picks. From entrepreneurial mindset to overcoming inequality in innovation and entrepreneurship to innovation trends, the following list is a good place to start when building or adding to your innovation and entrepreneurship resource library.

Entrepreneurship Case Studies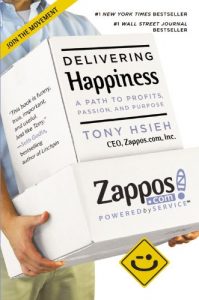 Delivering Happiness: A Path to Profits, Passion, and Purpose
by Tony Hsieh
Recommended by Jed Taylor
Director of Operations of Technology Entrepreneur Center (TEC) in the College of Engineering at the University of Illinois at Urbana-Champaign
About Delivering Happiness: Zappo's CEO Tony Hsieh shares personal anecdotes and lessons learned in a compelling account of his journey from Harvard student to world renowned entrepreneur. Powerful and candid, Delivering Happiness demonstrates that Zappo's revolutionary corporate culture is a powerful model for success.
"On a recent Silicon Valley trek with students, many of the entrepreneurs we met with spoke about putting customers first and mentioned Hsieh's book," said Taylor. "It's an easy read, and one can learn a great deal from how Zappos was built.  After reading the book I immediately bought a pair of shoes from Zappos. I have to admit that I was pretty impressed — and happy."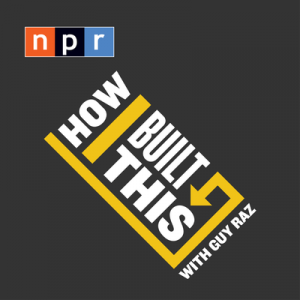 How I Built This
NPR
Recommended by Eric Lima
Associate Professor of Mechanical Engineering at The Cooper Union for the Advancement of Science and Art and Co-Director of Invention Factory
About How I Built This: This is a podcast about "innovators, entrepreneurs, and idealists, and the stories behind the movements they built." In each episode, host Guy Raz guides listeners through a narrative journey of triumphs, failures, and insight — told by the founders of some of the world's best known companies and brands.
"How I Built This is very inspirational, said Lima.  "I learn so much about the people who created some of the most influential companies. Listening sometimes feels like time travel. For example, stories of how Lonely Planet or Whole Foods started remind me of how different our world is today. The podcast also features amazing stories of current companies such as Rent the Runway or DryBar."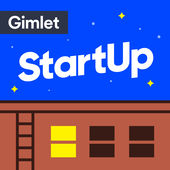 StartUp
Gimlet
Recommended by Deborah Streeter
Bruce F. Failing Senior Professor of Personal Enterprise and Small Business Management at Cornell University
About StartUp: Hosted by Lisa Chow and Alex Blumberg, StartUp is a podcast about "what it's really like to get a business off the ground." Now on their sixth season, their episodes span a wide range of topics, industries, and companies.
"I listen to many podcasts, but my favorite is Startup," said Streeter. "The topics range from managing burnout to Lean Startup."
Inclusion and Equality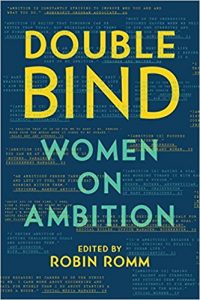 Double Bind: Women on Ambition
A collection of essays edited by Robin Romm
Recommended by Deborah Streeter
Bruce F. Failing Senior Professor of Personal Enterprise and Small Business Management at Cornell University
About Double Blind: Seeing a paradox at the very heart of feminism, editor Robin Romm has "marshaled a stunning constellation of thinkers to examine their relationships with ambition with candor, intimacy, and wit."  This illuminating collection of stories challenges readers to explore the complicated realities of what it means to be an ambitious woman today.
"You might not think of it as an entrepreneurship book," said Streeter. "Women are underrepresented in almost every dimension of entrepreneurship education. Why? I have to believe that some part of the answer stems from the complicated relationship that women have with ambition.  In the world where unconscious bias has created the so-called "double bind" — where female leaders have to be nice, but not too nice and have strong voices but not be "too loud" — being "all in" enough to start and run a company may be in conflict with internal and external expectations of some women."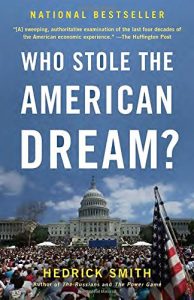 Who Stole the American Dream?
by Hedrick Smith
Recommended by Grant Warner
Associate Professor of Mechanical Engineering and Director of Innovation for the Graduate School at Howard University
About Who Stole the American Dream?: In the Pulitzer Prize winner's third book, Smith reveals how "pivotal laws and policies were altered while the public wasn't looking, how Congress often ignores public opinion, why moderate politicians got shoved to the sidelines, and how Wall Street often wins politically by hiring over 1,400 former government officials as lobbyists." Through a historical lens, Smith provides a compelling account of the pivotal changes in America over the past four decades, before offering his own ideas for restoring America's great promise and reclaiming the American Dream.
"A large part of my interest in entrepreneurship is driven by the economic transformation that entrepreneurship can enable.  Along those lines, my recent reading has not been in entrepreneurship, per se," said Warner. "This book talks about the widening wealth gap and what that means to opportunity and access. The startup story, in my view, is about creating new pathways for opportunity. That's why I find the context of the book motivating."
.
Innovation Trends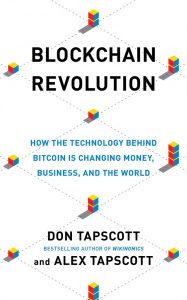 Blockchain Revolution
by Don Tapscott and Alex Tapscott
Recommended by Pritpal Singh
Professor and Chair
 of the Department of Electrical and Computer Engineering
 at Villanova University
About Blockchain Revolution: Blockchain is the "ingeniously simple, revolutionary protocol that allows transactions to be both anonymous and secure by maintaining a tamperproof public ledger of value." Decentralized, encrypted, and readily available for anyone to use, blockchain technology is already seeing widespread adoption in government agencies, financial companies, and dozens of other industries.  In this foundational book, authors Don Tapscott and Alex Tapscott delve into the impact of blockchain, the disruption and dislocation it's creating, and how it will change the modern economy.
"I see blockchain as a new disruptive technology that is going to make major changes to the way financial and other transactions will be carried out in the future," said Singh.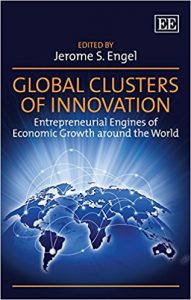 Global Clusters of Innovation
by Jerome Engel
Recommended by Steve Tello
Senior Associate Vice Chancellor for the Office of Entrepreneurship & Economic Development, and Associate Professor of Management & Entrepreneurship at University of Massachusetts Lowell
About Global Clusters of Innovation: Entrepreneurship and innovation are predicted to become key drivers of value creation in the coming decades. In his new book Engel examines geographic "hot spots" where new technologies and businesses are growing and succeeding at an astounding rate. Through this lens, he strives to answer thought provoking questions such as: "How do these clusters emerge? What is the role of individual institutions such as governments, universities, major corporations, investors, and the individual entrepreneur? Are there systemic underpinnings, an invisible hand, that encourage these communities?"
"UMass Lowell is fortunate to exist within the life science supercluster in Massachusetts," said Tello. "I would like to complement our "boot on the ground" projects (Innovation Hub, M2D2, DifferenceMaker) with a more academic understanding of the cluster phenomena."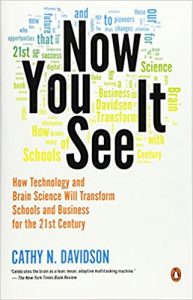 Now You See It: How Technology and Brain Science Will Transform Schools and Business for the 21st Century
by Cathy Davis
Recommended by Rodney Boehm
Director of Engineering Entrepreneurship and an Associate Professor of Practice in the Texas A&M University College of Engineering
About Now You See It: Identifying a growing gap between the classroom and the real world, Davis examines how technology has reshaped the way we think and learn. She explores the future of work and education and introduces us to the visionaries whose inventions and innovations will soon affect every area of our lives.
"Davis' book explores the science behind how perceptions shape the way we see the world," said Boehm. "I am always trying to identify my blind spots – a common culprit of misinterpretations. Discovering blind spots improves our ability to perceive problems and solutions more accurately. To me, this is what entrepreneurial education is all about – looking for opportunities that others don't see."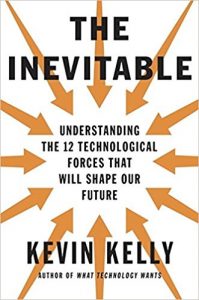 The Inevitable: Understanding the 12 Technological Forces That Will Shape Our Future
by Kevin Kelly
Recommended by Joe Tranquillo
Associate Professor of Biomedical and Electrical Engineering at Bucknell University
About The Inevitable: In this book, Kelly reveals twelve technological imperatives that will "shape the next thirty years and transform our lives." Using these trajectories as a guide, Kelly examines how the trends of the past three decades, and the larger forces behind them, will accelerate and eventually revolutionize the way we work, learn, and communicate with each other.
"So far what I have enjoyed is that Kelly will take a trend that has arisen in one arena and then explore how it will penetrate other areas of technology and society," said Tranquillo. "For example, he points out a trend in music where an artist alongside the music business has previously orchestrated everything from the writing and mixing of the songs to the play order on the album. Cassette tapes allowed for mixes to be made of songs, and MP3s allowed for mixes to be shared more widely, not to mention sampling of songs within other songs. Now we have streaming services and playlist gurus who create mixes that others want to listen to. Kelly's point is that this same kind of blurring of the artist/creator and consumer will eventually be adopted by other media."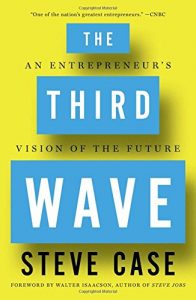 The Third Wave: An Entrepreneur's Vision of the Future
by Steve Case
Recommended by Sundar Atre
Endowed Chair of Manufacturing & Materials at the University of Louisville
About The Third Wave: In his most recent book, Steve Case, cofounder of AOL, argues that we are about to enter the "Third Wave" of the internet: "a period in which entrepreneurs will vastly transform major 'real world' sectors like health, education, transportation, energy, and food—and in the process change the way we live our daily lives. As he outlines the new paradigm, Case offers insight from his time as an entrepreneur, investor, philanthropist, and policy advocate, sharing the skills it will take for innovators and entrepreneurs to survive and thrive in the coming Third Wave.
"I was inspired by a concept in the book called "The Rise of the Rest," said Atre. "Case argues that high-growth companies can start and scale anywhere, not just in a few coastal cities. I think Louisville has the potential to become a startup hub if the community comes together to energize its emerging ecosystem."