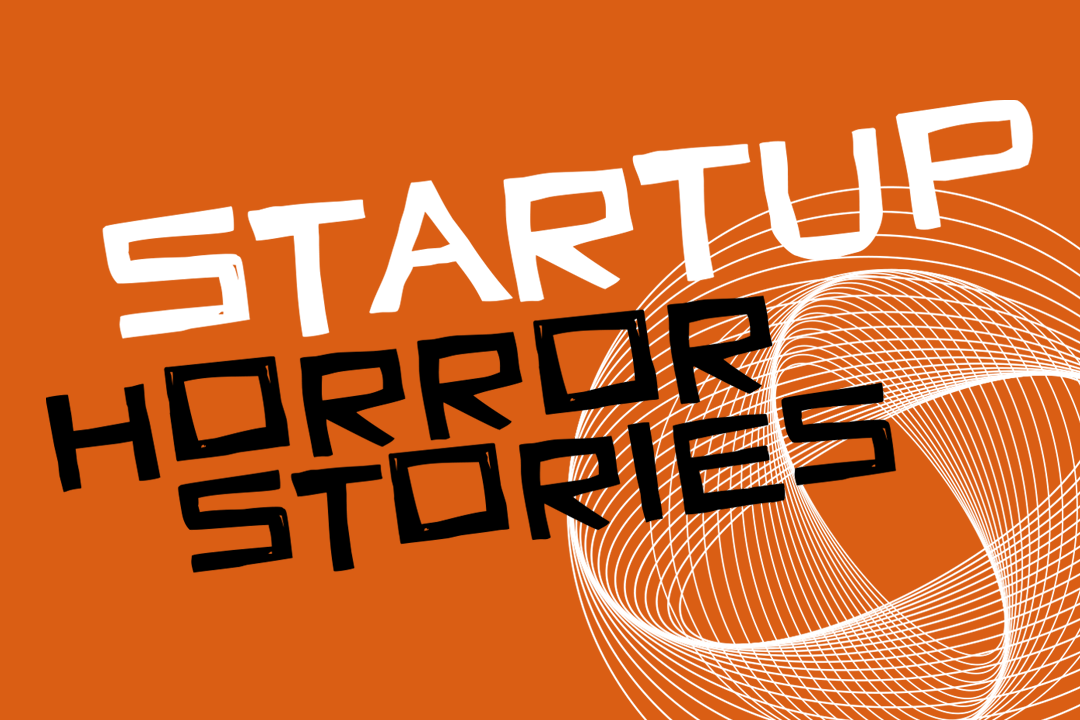 We updated this article to include a startup stress test to identify business-related vulnerabilities and brainstorm solutions. The article was originally published in October 2017.
It's midnight. Eric is alone. His laptop screen glows in the dim cavernous workroom. Eric is feverishly finishing a pitch deck for a crucial investor meeting. Suddenly, his phone explodes… with text, after text, after text.
"You won't believe it…." "Something bad happened…" "We're in trouble!"
Eric calls his teammate. She shrieks, "Danielle fell down a flight of stairs!" The Chief Technology Officer of Eric's startup was raced to the hospital. She cannot lead the early morning presentation — let alone work for some time. Panic takes hold. Eric's worst nightmare is coming true: his startup loses a key teammate at a critical juncture.
This fictitious startup horror story isn't all fantasy. Many entrepreneurs are not prepared to handle any number of scary scenarios that could put the nail in the coffin of their fledgling startup. This is where a stress test can help early stage inventor-entrepreneurs plan for the worst.
Just like how engineers stress test prototypes to see where a product will break, business-related stress tests help entrepreneurs identify weaknesses in their venture. Exposing weaknesses during the venture development phase allows startups to better develop contingency plans before they experience a disaster.
We recently spoke with several early stage innovators from our ASPIRE program for a peek into their real-life startup horror stories (minus the gory details). Their treacherous tales show how scary situations can impact a new venture—and what future inventor-entrepreneurs can learn from these all-too-real nightmares. Use the startup stress test at the end of the article to identify business-related vulnerabilities and brainstorm solutions.
The Curse of the Invisible Customer
Andy Dalman, co-founder of Advanced Bone Technology
2017 ASPIRE Program participant
North Dakota State University
Company developing 3D-printed artificial bones was threatened by an early demise due to lack of customers.
Deafening silence. That's how Andy Dalman, co-founder of Advanced Bone Technology described the initial market response to his company's early innovation. "We had no sales." said Dalman. "No one was interested in what we thought was a breakthrough idea."
Despite earning some industry recognition (Dalman made Forbes' 30 Under 30 in Manufacturing List in 2016) and sinking a significant amount of money to keep the venture afloat, the company was on the brink. "It was a brutal experience. Not only were we afraid of losing the company, we feared disappointing the people who helped us become a startup," says Dalman. "It showed us what not to do on countless levels."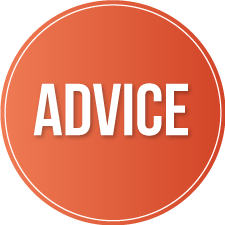 ---
Don't be scared of the customer discovery process. It can help you develop a viable innovation that solves a real customer problem. Read our article on customer discovery best practices.
Terror of the Unknown

Haley Keith, co-founder of MITO Material Solutions
2017 ASPIRE Program participant
Oklahoma State University
Startup creating additive to toughen composite materials unexpectedly became bureaucratic zombies.
Crippling dread. That was not how the MITO Material Solutions team expected to feel after winning three consecutive business plan competitions. Unfortunately, a surprise licensing obstacle stopped them dead in their tracks. "It was terrifying," exclaimed Haley Keith. "We went from feeling like we were at the top of our game to possibly losing everything overnight."
The team was forced to put everything on hold – including entertaining investment opportunities – in order to sort out the licensing agreement with their university. After countless meetings and assistance from many mentors, the team is finally getting back on track. "The six-month limbo phase impacted our momentum and reputation," said Keith. "It's less than ideal to play catch up, but the thought of losing everything you worked so hard to build is a much scarier alternative."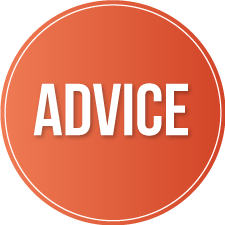 ---
Licensing can be a long, winding road. Expect to hit some bumps. To make the ride smoother, try to get everything in writing, from the process and deadlines to roles and responsibilities. If you're licensing a technology, invest in hiring a good patent attorney. Read our article on the role intellectual property rights play in innovation and entrepreneurship.
The Scammers!

Michael Moore, founder and COO at Pathware Inc.
2017 ASPIRE Program participant
University of Michigan – Ann Arbor
Startup automating the point-of-care biopsy assessment process ran screaming from investment scammers.

Diabolical deal. Hypnotized by a big dollar signs, Michael Moore was tempted to sign on the dotted line of a too-good-to-be-true investment opportunity. An overseas private equity firm offered to invest $1 million dollars in the company after very little back-and-forth communication. Things were moving too quickly, and none of Moore's questions were being answered. Scared, Moore reached out to advisors for input.

"Our advisors were very skeptical," said Moore. "They said large deals should never move this quickly." The biggest red flag: the fine print stated that the startup had to wire $10k to the investor for "legal services" before finalizing the deal. "There's a strong chance the company would have taken our money and run," said Moore. "Needless to say, we didn't sign the deal."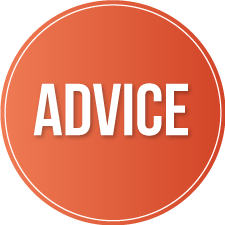 ---
It's tempting to pursue any financial opportunity when you're starting out. No matter how good the deal sounds, always conduct due diligence on the investor or partner to determine if it's a wise long-term strategic fit. Read our article on how to find the right financial partner.
Beware of the IP Phantom

Emily Kennedy, co-founder and CEO of Hedgemon
2017 ASPIRE Program participant
The University of Akron
Venture developing an innovation to help reduce risk of concussions within high-contact sports faced a scary vulnerability with their IP filing.
Panic stricken. Fear gripped Emily Kennedy when her mentor discovered a gap in Hedgemon's IP filing. "We exposed ourselves. Potential competitors would be able to create a workaround to our innovation without infringing on our patent," said Emily Kennedy. "The oversight could have cost us our business."
The team quickly sought out advice from a new patent lawyer – an unexpected cost for the young company. After a nail-biting two-month process, the team was able to add a continuation in part (CIP), which broadened coverage in their IP filing. "In hindsight, we should have budgeted the time and resources to review the paperwork with mentors and multiple patent lawyers before filing," said Kennedy. "This ordeal was a painful but valuable lesson."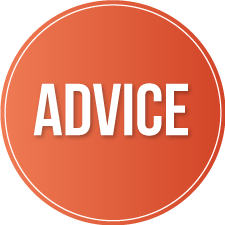 ---
Seek advice from mentors or legal professionals before submitting an IP filing. While it may take extra time and money, having a patent attorney review your documents for gaps and vulnerabilities will save you some costly headaches down the road. Read our report, Strengthening University-Based Systems to Support the Development of Intellectual Property (IP) Strategies for more on developing, understanding, and protecting IP in a university setting.
The Frankenstein Prototype
Anton Schuster, co-founder of Agromo
2017 ASPIRE Program participant
Oregon State University
Startup focused on data collection and analysis of crops to provide growers with early detection warnings for potential pests and disease.
Doomed device. That's how Anton Schuster, co-founder of Agromo explained his team's demonstration of a remote sensing device to capture the plant data that farmers need to properly care for crops. "Customers were excited by our idea," said Schuster. "They just didn't like our invention."
Despite putting in countless hours building a prototype, the team's handmade device scared off potential customers because it didn't deliver the expected results. "We built our prototype after only a few conversations with farmers, mixed with many of our own ideas of what we thought customers needed," he said. "We should have spent more time identifying customer pain points and less time building something."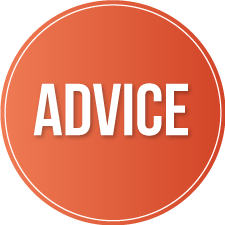 ---
Teams often get too close to their idea or technology. Constantly seek candid customer feedback to help move towards creating a commercially viable solution. Read our article on how to manage customer feedback.
Pro-tip: Startups should tap into the expertise of mentors and other experts in their networks to help conduct risk assessments. As startups scale into larger ventures, they should use their board's experience to help identify risks that the founder can't see, and advise on how to de-risk the potential problem.
Startup Stress Test
Starting a business can be a fantastic journey. But regardless of the industry, there are a number of known (and unknown) risks. Eventually, you may find yourself in a scary situation. Loss of a key employee. Regulatory red tape. Cease and desist threats. It's vital to prepare yourself and your team for whatever hair-raising turn of events may lie ahead. Use this guide to identify business-related vulnerabilities and design solutions—before your worst nightmare comes true.
Pro-tip: Consider working through this guide with a mentor or advisor to think through potential risks and solutions.
Step 1: Define your startup's worst-case scenario.
Think about the situation from the perspective of your key activities or partners such as technology development, IP, teammates, investors, competitors, regulators, and customers. Choose one to start.

Consider an extreme scenario to help you discover any big or small gaps in what your startup is prepared to address.

Make the situation as real as possible. For example, draft a letter or email from the FDA warning you of an unexpected regulatory hurdle.
Step 2: Brainstorm and define what your initial response to this scenario would be.
Ask yourself, "Do we have the resources to address this? Would our company survive?" 

Design action plans with your current resources in mind. 

Think about the impact to your company from several angles: financial, emotional, commercial, etc.
Step 3: Map out what your company would need to respond to this situation.
What business infrastructure do you currently have in place to respond to this situation?

What assets/resources do you need?

Who do you need to work with (internal or external) to respond to this situation?
Step 4:  Assess how you can show an investor that you've de-risked this scenario.
Is your deal room prepared with the appropriate documents (deck, financials, key business documents etc.)?
Step 5:  Define your ongoing risk assessment and mitigation plan.
Who can provide an honest and objective evaluation of your risks?

What resources do you need to invest in to mitigate the risks?
The sooner startups get into the habit of conducting regular risk assessments, the better they can handle situations that could be fatal for their business. No matter what phase you're in, it's better you find the problems before your customers do. Starting a business can be a challenging but deeply rewarding pursuit. By ensuring your startup has the necessary fortifications to withstand any number of frightening scenarios, you'll be able to banish nightmares and focus on success.