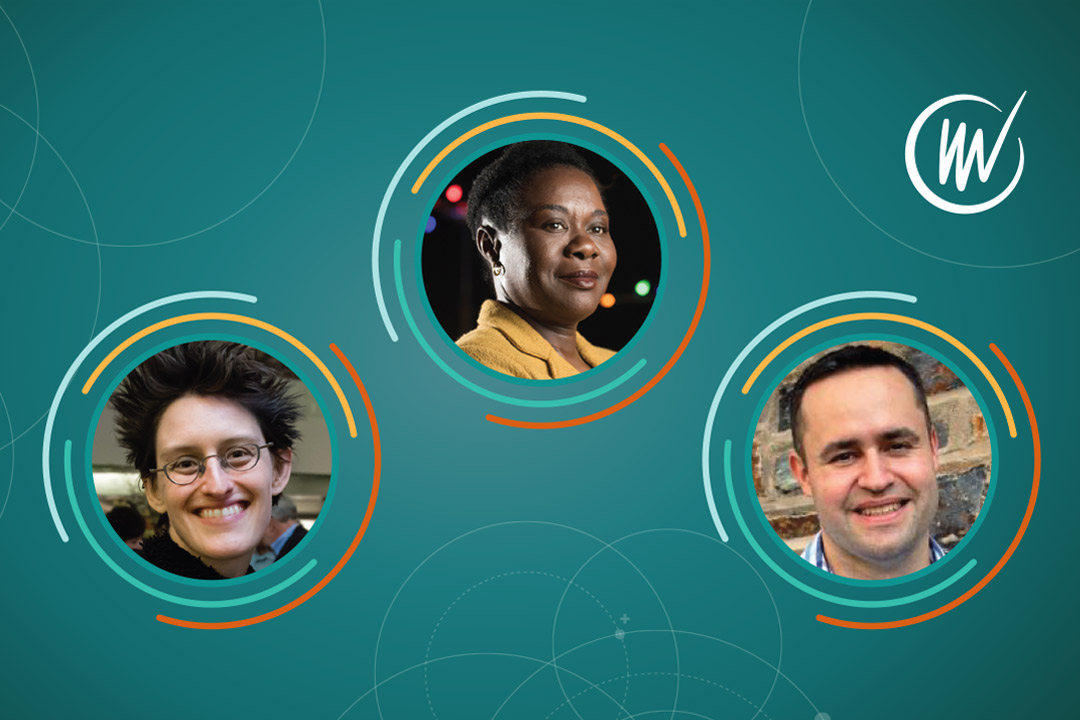 Faculty across the country are developing courses and programs to merge science and technology innovation with entrepreneurial learning. An example is Dr. Olukemi Sawyerr, associate vice president of academic innovation at California State Polytechnic University, Pomona. She partnered with VentureWell and NASA to provide students with the opportunity to design innovative products and services by experimenting with and studying cutting-edge NASA technologies, under the mentorship of NASA scientists and entrepreneurship experts. Fantom, one team that came from the program, even received further funding from VentureWell for their innovative use of NASA wing technology to increase the efficiency of commercial and consumer fans.
Faculty from a wide variety of disciplines are helping bolster scientific innovation across the country. Take Dr. Penny Herscovitch, an environmental design associate professor at ArtCenter College of Design. Dr. Herscovitch saw an opportunity to merge green design with ceramics technology and entrepreneurial learning, and she transformed that idea into a globally collaborative course for her undergraduate students.
Through our Course & Program Grants (C&P), VentureWell provided funding for both of these innovative curriculum ideas and hundreds more to help catalyze scientific innovation on university campuses. Below we've compiled a round-up of C&P grantees speaking about the impact the grants have had on their courses and their students.
---
Dr. Eric Richardson
Associate Professor of the Practice in Biomedical Engineering and the Director of Duke Design Health at Duke University
the course
The Duke Design Health Fellows Program
A new interdisciplinary program that assembles student teams from across engineering, business, and medicine to create solutions to pressing healthcare needs.
The program provides an immersive learning experience to students who actively identify, validate, prioritize and solve problems that have impact on human health.
How a C&P Grant Kickstarted the Course
"I was asked to come to Duke to start a large-scale interdisciplinary program in medtech innovation and entrepreneurship. That's where VentureWell came in—we needed help to jumpstart our program. I had been participating in VentureWell's BME-IDEA conference for several years and that forum gave us many ideas to work with. We immediately applied for a C&P grant to support our teams with prototyping supplies and summer student stipends, and in 2018 we piloted a program with 12 students that would eventually scale across Duke."
How the Course Benefited Students
"In the last three years, the program has grown to around 100 participants each year from engineering, medicine, nursing, business, and other schools. Students have filed over 10 provisional patents, they are launching companies, and they have had great success at design and business competitions. They rallied during the pandemic to design, test, and manufacture thousands of PPE products that are currently in use at the hospital. Most importantly, we've trained hundreds of students in a structured process for design and innovation."
---
Ms. Penny Herscovitch
Associate Professor in Environmental Design at ArtCenter College of Design
the course
Advancing Sustainable Ceramics: Technologies, Products & Entrepreneurship
A new interdisciplinary course in collaboration with Tama Art University in Japan that introduces students across all majors to "green inventing" with ceramic technologies.
Students are exposed to culturally relevant materials science in the real-world context of entrepreneurship.
How a C&P Grant Kickstarted the Course
"My journey began in 2009 with the VentureWell-funded Safe Agua educational initiative to design innovative, affordable solutions to address water poverty in Latin America. This experience led to co-developing the Design Strategy for Social Innovation Toolkit, an online resource that supports educators in applying design principles within their courses and frames a term-long process of design education for social impact.
"I was then able to co-lead a sequel series of collaborative design initiatives focused on social entrepreneurship, including Safe Niños, a long-running partnership with the nonprofit COANIQUEM in Santiago, Chile, that used design innovations to aid the recovery of pediatric burn patients and to help their families."
How the Course Benefited Students
"We realized that advances in 3D printing and nanotechnology offer tremendous potential for innovation in ceramics invention. When you combine that with the exciting potential for making ceramics more sustainable, we saw it as a huge and untapped educational opportunity.
"Much of my work has involved exploring insights from other countries around the world because I believe it's so important for students—especially young inventors—to be able to see themselves as part of a global entrepreneurial community. Ultimately, the class will focus on guiding students in understanding the full dimensions of their own impact as inventors and designers, across borders and industries."
---
Dr. Olukemi Sawyerr
Associate Vice President of Academic Innovation at California State Polytechnic University, Pomona
the course
NASA LEAP
A new program that creates multidisciplinary teams of students, faculty, and industry advisors to identify promising NASA technologies, assess the technologies' commercial and market potential, write venture development plans for the technologies assessed, and build prototypes of the proposed products.
How a C&P Grant Kickstarted the Course
"Our first VentureWell-funded program, Education in STEM Entrepreneurship, turned into NASA LEAP because NASA found out about the program and wanted us to collaborate with them to operationalize a startup program they had already created. We were able to do that because of VentureWell's partnership; our contact at VentureWell connected us with another institution doing something similar. We were able to start this program because VentureWell's partnership provided us with the funding and the connections we needed."
How the Course Benefited Students
"We train students in silos and part of my battle is helping overcome silos and build bridges. If an engineering student never learns market fundamentals and if a business student never learns engineering basics, then they're at a disadvantage. This program allowed students to overcome that; they learned how to speak to team members from other disciplines, and they realized that they're all bringing something valuable to the team.​​ Through the program, these students gain agency and realize they can change the world. They work with NASA technologies that have huge potential, and they turn these technologies into products that can have an enormous impact."
---
Research shows that university faculty play a crucial role in kick-starting student scientific innovation—VentureWell C&P grantees have helped foster the development of hundreds of student ideas, projects, and ventures. By applying for a VentureWell Course & Program Grant, you can bring your innovation and entrepreneurship ideas to life and drive transformative change on your campus.